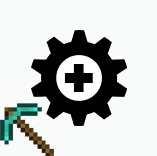 TE-EnchantPackage1 v1.0.0
Title: TE-EnchantPackage1
Author: ThePurpleHoser
NOTE: This a custom enchant module requires TokenEnchant (
http://www.spigotmc.org/resources/tokenenchant.2287/
) plugin
This custom enchantment package contains following five custom enchantments:


Barbarian: You can throw an item to give damage to your oponent.


BodyBreaker: Give durability damage twice the rate.


BoneBreaker: Knocks back the enemy!


BoostingBoots: when running this enchant has a chance to get speed effect.  


BrothersGuard: allows you to get absorption hearts when you wear full armor set with this enchantment.


Installation:
Just install TE-EnchantPackage1.jar in TokenEnchant/enchants folder. Then you can either "restart the server" or "reload the plugin (not /te reload)". enchantments will automatically be loaded into TokenEnchant framework.
Configuration:
You need to add new entry for "Barbarian", "BodyBreaker", "BoneBreaker", BoostingBoots", and "BrothersGuard" enchant under "Potions:" section in your config.yml.
[CODE]
Potions:
  Barbarian:
    price: 0
    max: 1
    proximity: 2.0
    damage_multiplier: 6 # this number * level = damage
    anyone_can_pickup: false
    distance_multiplier: 3
    max_distance: 100
    sound: GHAST_FIREBALL
    cooldown: 3
    cooldown_message: "&a[TE] You have to wait for &b%remaining% &aseconds."
    occurrence: always
  BodyBreaker:
    price: 0
    max: 1
  BoneBreaker:
    velocity: 5.0
    price: 0
    max: 1
  BoostingBoots:
    price: 0
    max: 1
  BrothersGuard:
    price: 0
    max: 1
[/CODE]
You'll get a 77.7KB .JAR file.
More products from vk2gpz