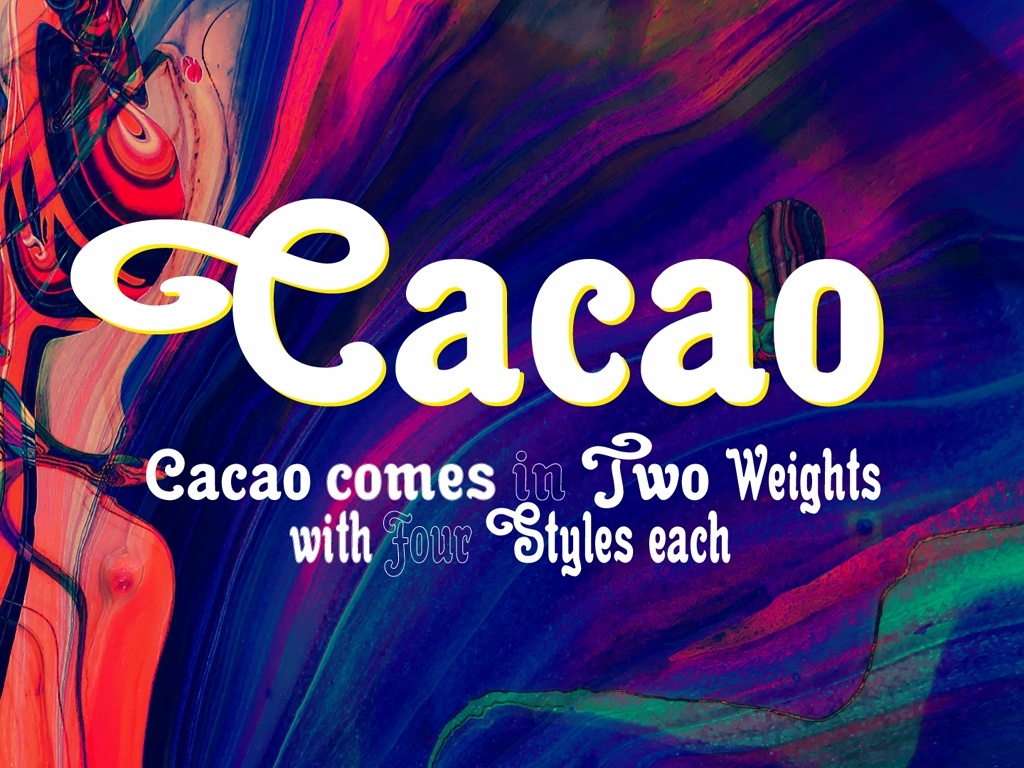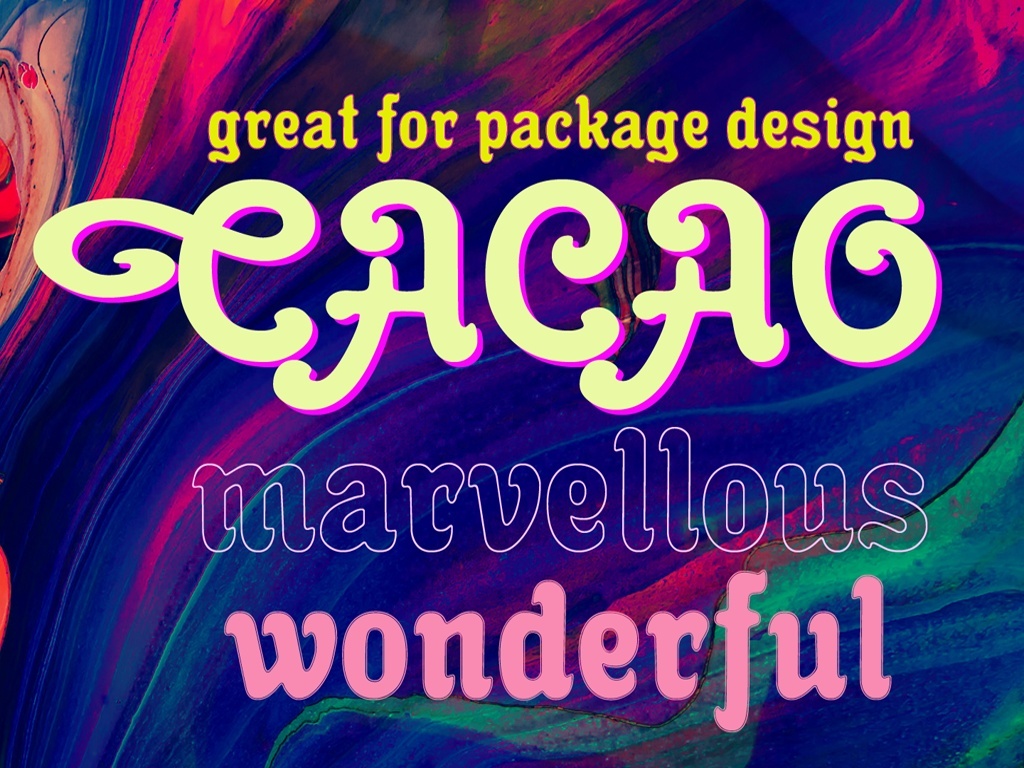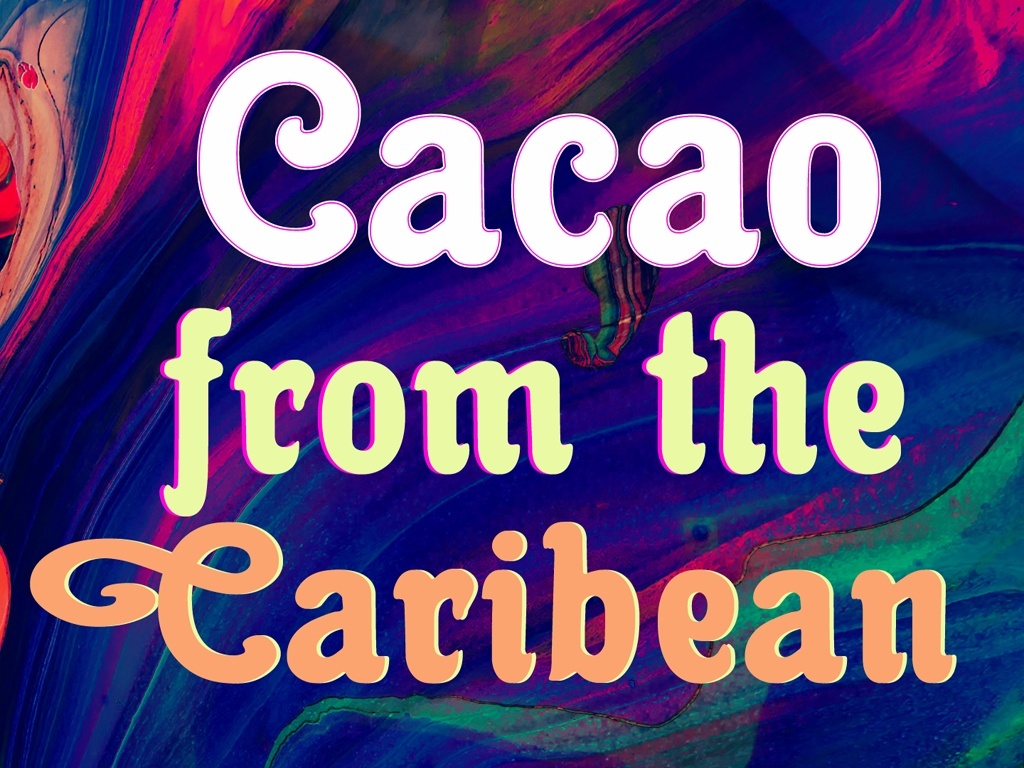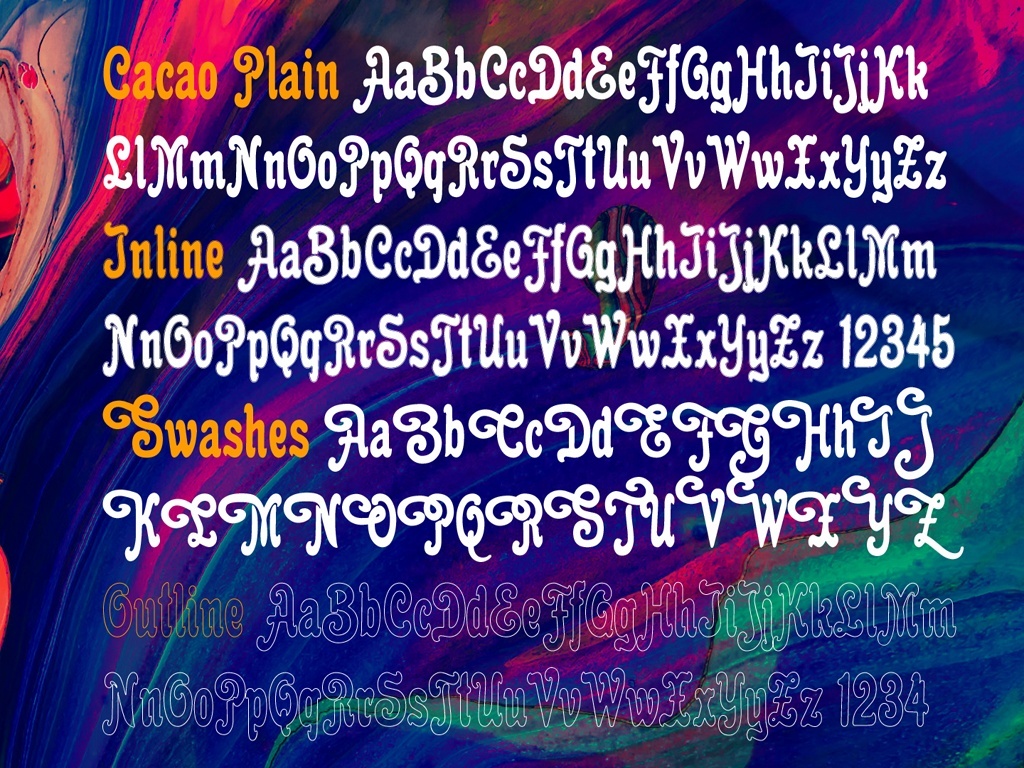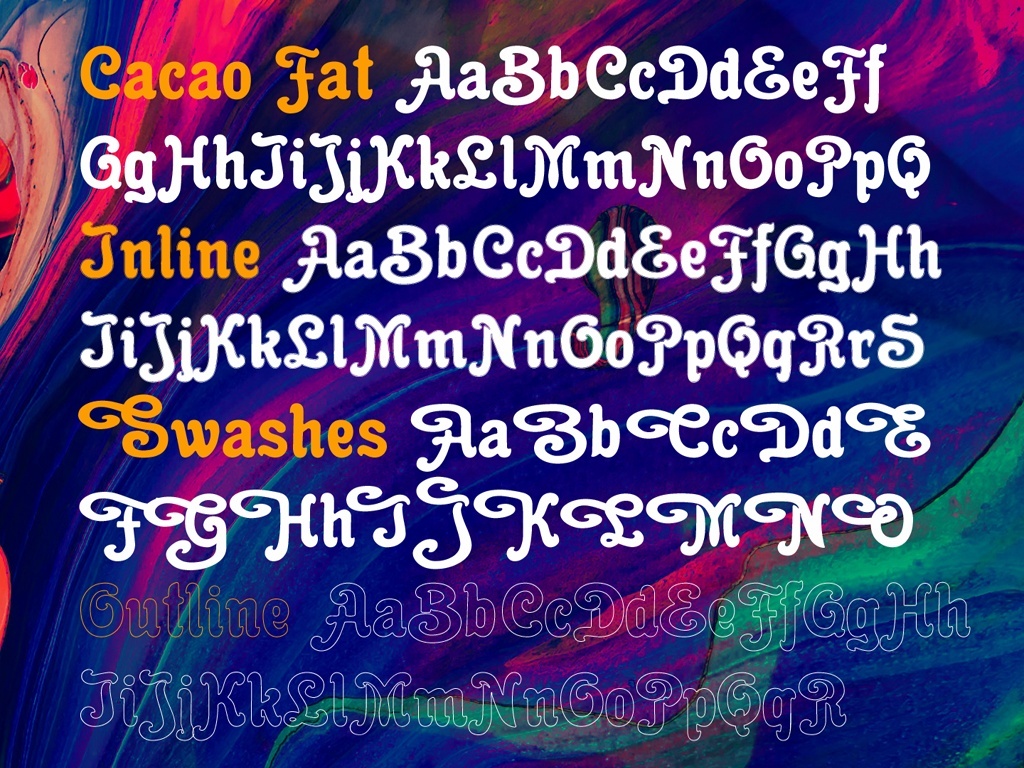 Cacao Script
Cacao is one of my »found fonts«". I found this one in an old advertising for a French cocoa drink.
Since I am a enormous lover of cocoa, I will give you my recipe for a normal coffee mug full of delicious hot cocoa. Mix three heaped teaspoons of sugar with one and a half to two teaspoons of finest cocoa powder. Then add a little cold milk, stir, add a little cold milk, stir, and so on until you have a mushy creamy consistency. Now slowly add - always stirring - boiling hot water til the cup is almost full. Top with a little liquid cream and enjoy!
If you have a package design job, use my »Cacao« font and stir in some creativity. Your sweet-tooth designer, Gert Wiescher.
Enjoy the advantage of my extra low intro offer 7 Euros for 8 fonts! It will stay at that price for 3 days only.
You'll get a 922.8KB .ZIP file.
More products from Gert Wiescher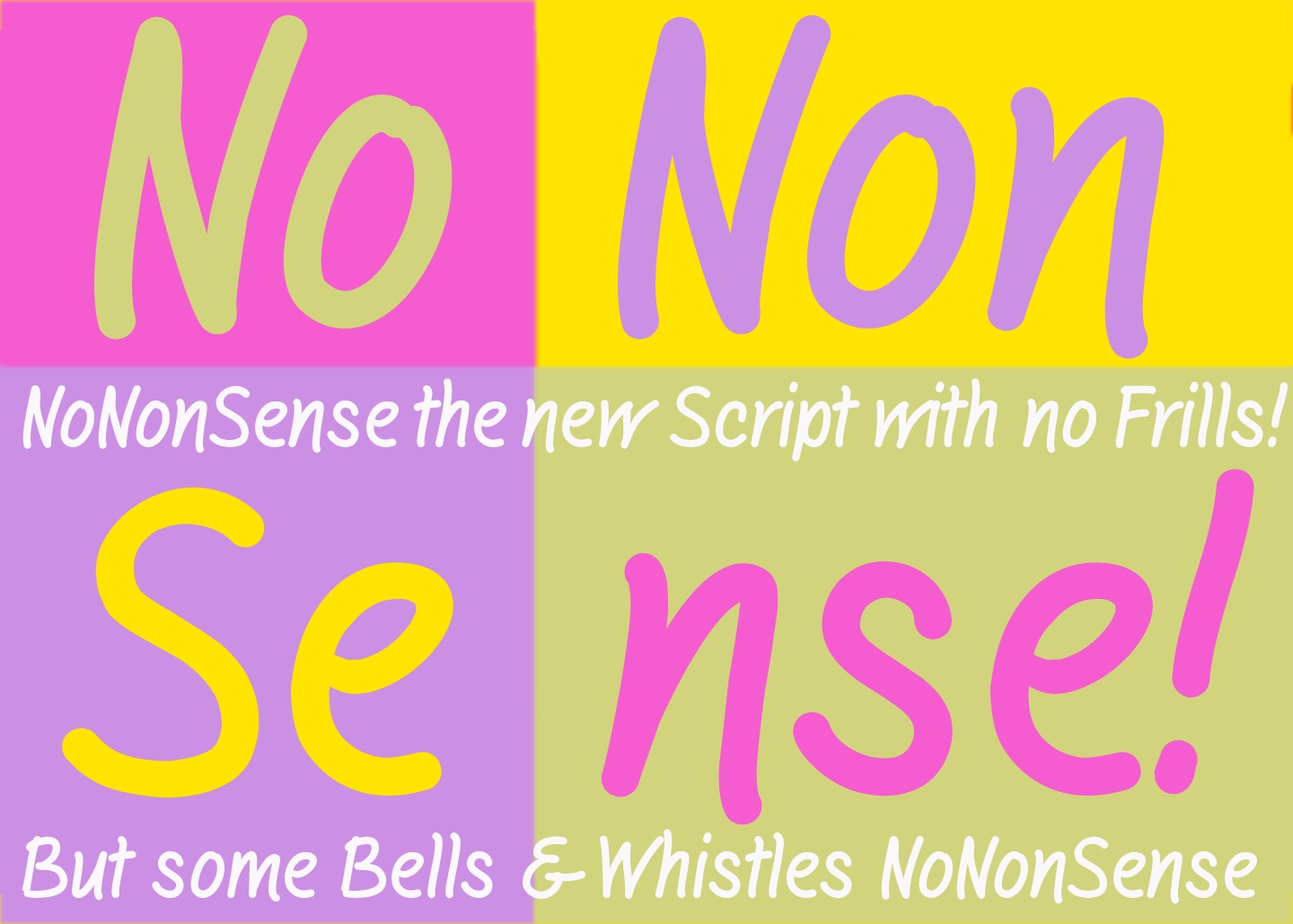 $0+