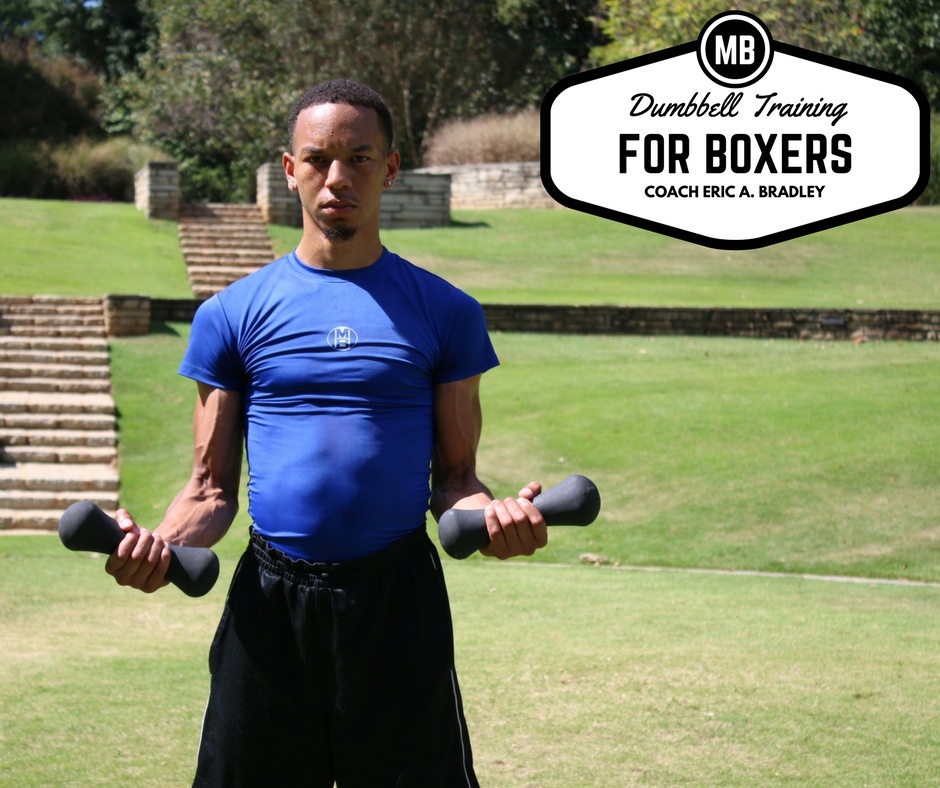 DUMBBELL TRAINING FOR BOXERS BY COACH ERIC A. BRADLEY
Don't let the simplicity fool you.  

That's part of the secret sauce.

You've seen Team Master Boxing getting that work in with Coach Bradley so you know how they get down. Now, you can do the same.

Engineered to elevate your level of STRENGTH, CONDITIONING & ENDURANCE without breaking the body down, this is your blueprint to shed fat, build lean muscle without bulk and increase your VO2 Max so that the body & mind you take into the ring, is nothing short of Avatar status and give you that additional edge against your competition.

In this digital PDF download, you will have a straight forward interval based workout that will have your body buzzing on all cylinders.  Nothing is left untouched:  CARDIO, ARMS, GLUTES, QUADS, BACK, ABS & even a weighted PUNCH CIRCUIT give your body the ultimate attention it demands that will carry over to your walk to the ring.
You'll get a 12.1MB .PDF file.
More products from MBACADEMY