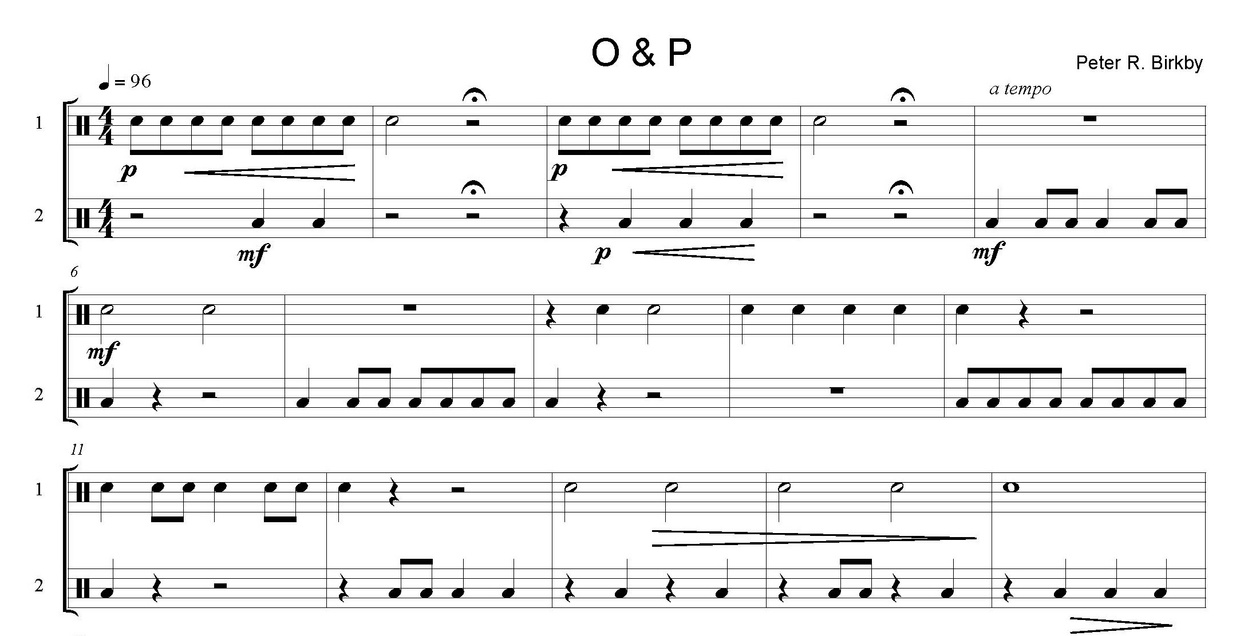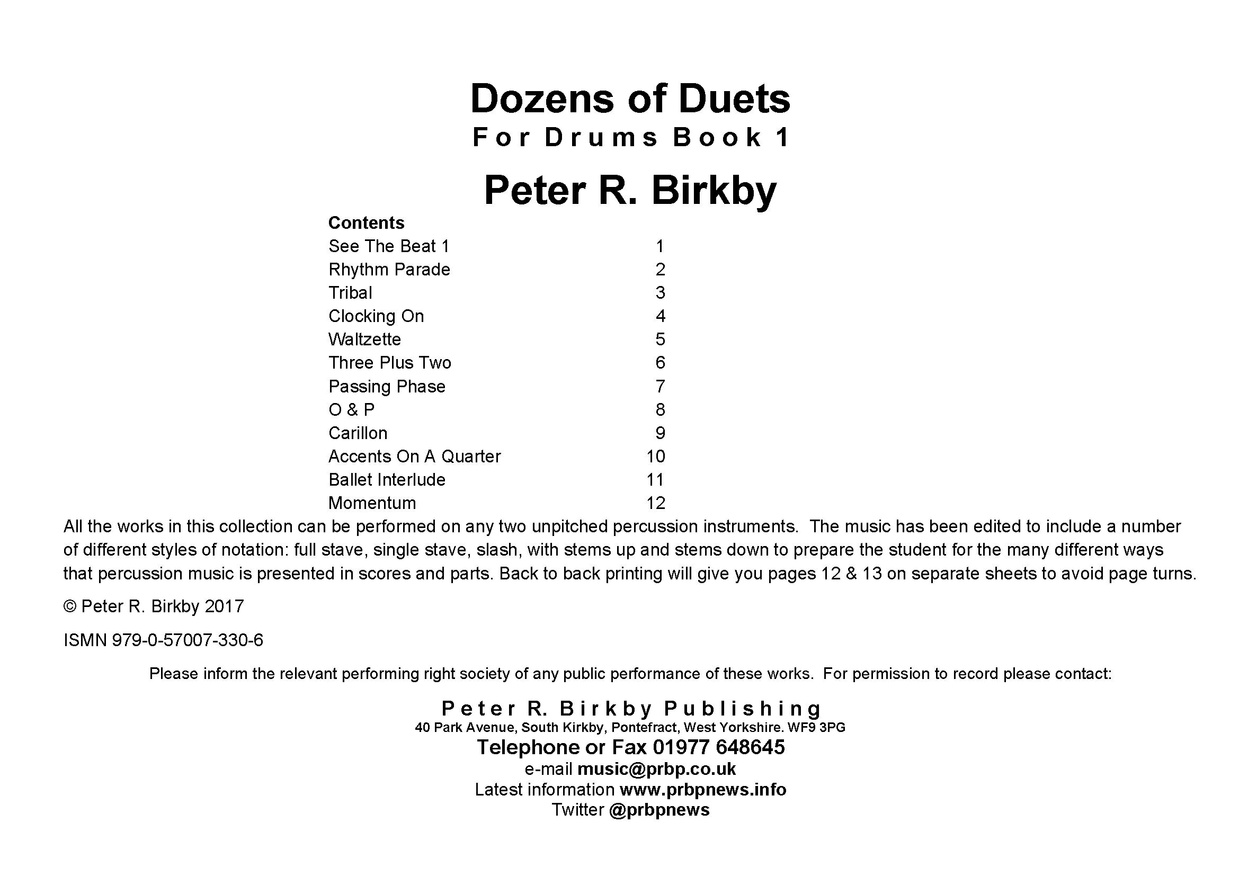 Dozens of Duets for Drums Book 1
Twelve original duets composed to be performed on any two unpitched percussion instruments. The music has been edited to include a number of different styles of notation: full stave, single stave, slash, with stems up and stems down to prepare the student for the many different ways that percussion music is presented in scores and parts.

What you get

A 16 page PDF with all music in US letter format to use on screen and/or print.
You'll get a 2.3MB .PDF file.
More products from prbpnews.info