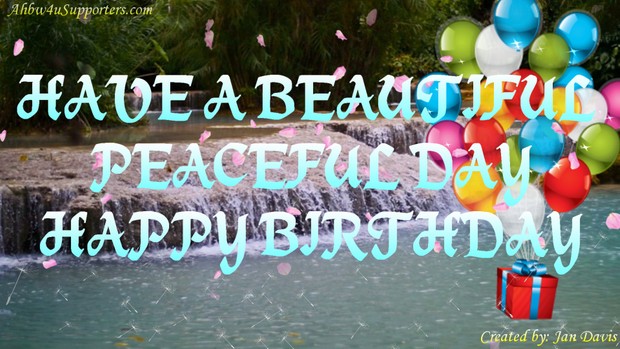 Beautiful Waterfall Happy Birthday Wishes
Please click to see the video preview of this beautiful Waterfall happy birthday wishes. It have a birthday greeting in it and happy birthday song. The video is 1:19 seconds long, 1280x720 MP4 format, HD. 
You can use this happy birthday greeting to upload directly to family and friends Facebook profiles on their birthday. The great thing about that you won't have everyone else comments on it that may have sent the same happy birthday video to someone from the Animated Happy Birthday Wishes 4U (ahbw4u) fanpage. This video you will be able to upload it directly to their profile. The only comments will be on it from their friends and family on their Facebook friend's list.
Please make sure you always remember their special day it only comes once a year. All the time we may not talk with our love ones, but that one special day of the year when they were born never forget that. This is a unique, fun, beautiful way to show them you care and you remembered give them this greeting or one or the other ones available. Get one today!
By the way if you are not sure how to upload these awesome videos to people profiles on Facebook,...no worries here I made a how to video to show you how! Please click the link below, thank you!https://youtu.be/NgG6bTBR5xw

Please pardon the caps below but I need to make sure this is read and seen by people that are buying the hbd video clips.
PLEASE MAKE SURE YOU HAVE A MEDIA PLAYER SOFTWARE ON YOUR COMPUTER TO PLAY THE MP4. PLEASE MAKE SURE WHEN YOU BUY THE VIDEO FILES THAT YOU TAKE NOTE TO WHERE YOU DOWNLOAD YOUR FILE TO ON YOUR COMPUTER, TABLET OR CELL PHONE. SORRY I'M NOT ABLE TO GIVE REFUNDS. I AM CHARGE FEES BY PAYPAL AND SELLFY AND THAT IS NOT REFUNDED BACK TO ME. THE FILE WORKS GREAT ON MY END. NOW ONCE YOU GOT THE FILE YOU HAVE THE VIDEO WORK THAT TOOK ME HOURS OR SOMETIMES DAYS TO MAKE...USING MY CREATIVE MIND AND TIME TO PUT IT ALL TOGETHER. IF YOU BY CHANCE HAVE ANY PROBLEMS PLEASE CONTACT ME. I WILL GET BACK WITH YOU WHEN I AM AT MY COMPUTER. PLEASE BEAR WITH ME FOR I WON'T IGNORE YOU. I AM HERE TO HELP AS I CAN, OK. THANK YOU FOR YOUR UNDERSTANDING AND SUPPORT. I APPRECIATE THAT GREATLY!
$1.99
You'll get 1 file (59.0MB)
More products from Animated Happy Birthday Wishes4U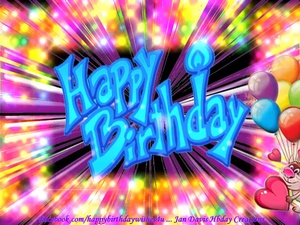 20% OFF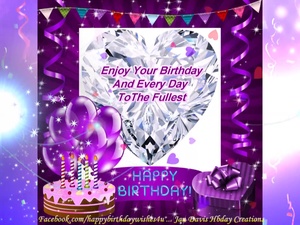 20% OFF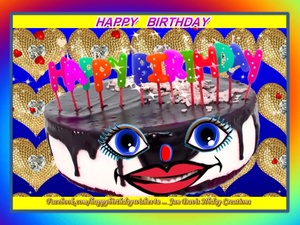 20% OFF