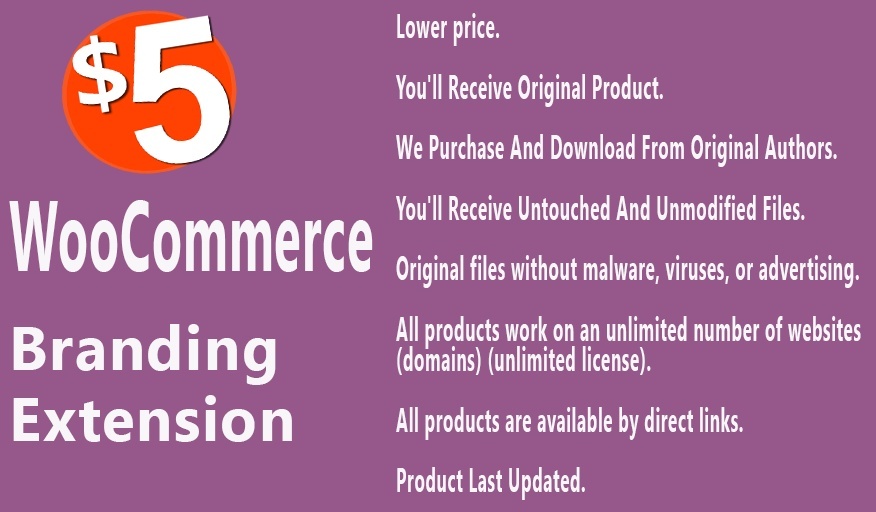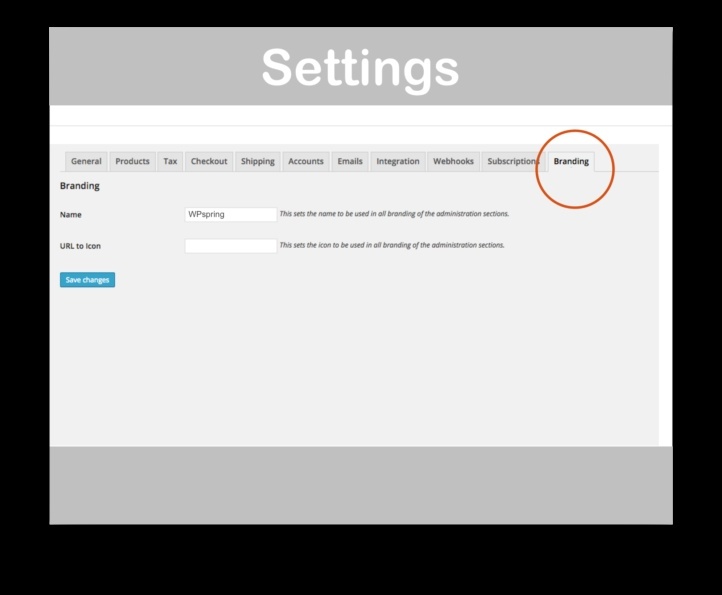 WooCommerce Branding Extension
WooCommerce Branding 1.0.16 Extension
---
WooCommerce Branding Extension Version : 1.0.16WooCommerce Branding Extension: White label your WooCommerce! Re-brand icons and menu titles in Wordpress Admin (backend) with this Extension.
---
Exactly the same! This is the EXACT same plugin (Version 1.0.16) being distributed by WooCommerce.com
---
WooCommerce Branding Extension: Why You Need ItAre you designing a website for a client and want to re-brand WooCommerce Admin with your own name and logo? Now you can!WooCommerce Branding Extension lets you…Replace 'WooCommerce' with your Company or Brand name.Replace WooCommerce menu 'icons' with your own by simply entering a url.Change the color schemeNote: WooCommerce Branding Extension won't white label third-party Extensions/ themes or WooThemes. Use theme options to do this.
---
Buy Now============================================You'll get a download link immediately after purchase============================================Lower price.You'll Receive Original Product.We Purchase And Download From Original Authors.You'll Receive Untouched And Unmodified Files.Original files without malware, viruses, or advertising.All products work on an unlimited number of websites (domains) (unlimited license).All products are available by direct links.Product Last Updated.Viewhttps://woocommerce.com/products/woocommerce-branding/
You'll get a 8.1KB .ZIP file.
More products from WooCommerce Plugins Extensions