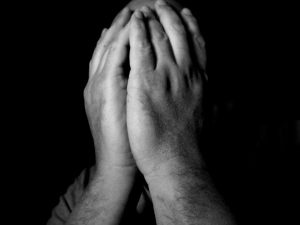 WARNING★DESTROY GUILT SHAME AND FEAR★ Enjoy more freedom from past!
You can Get $4 Discount if you pay with Bitcoins.
Please send an email to
[email protected]
for more information!
Greetings Everyone
Today we are launching an new subliminal program that is designed to clear the negative blocks of your past actions or what happened to you in the past to which you be be attaching very strong emotions which may be slowing you down in your life. This is a premimum version of the program found on your youtube channel. Hence it contains lot more affirmations and it uses more techniques to make faster changes.
These days most of us suffer from holding on to it. Some may be suffering more. This subliminal program can be a very good foundation for many of the powerful life changing programs we have launched.
This program was launched after we got constant feedback from people who listened to Super Alpha Male/Female.
This is potentially a life changing subliminal program that is designed to permanently destroy any and all guilt, shame and fear in your mind and replace them with goodness that helps you make big progress in your life.
Experience more joy and freedom
Forgive yourself and others
Discover newfound energy
Please note that some of the affirmations used to build this program is already present in Super Alpha Male/Female
Hence some of you may have encountered some strange dreams in the beginning, so please don't panic. Its ok. If you don't remember experiencing strange dreams, its still ok.
INSTRUCTIONS:
Listen to this program for at least 3 hours a day for the next one to three months. Some of you may need to listen up to three months using headphones/earphones. You can carry on with other activities while listening to this program. Listening to this program for 8 hours a day for the next one month will bring the fastest results.
You may listen to another program like Attract Wealth fast or become the luckiest person or Release DEPRESSION on the same day. Just make sure you leave 30 minutes break in between.
WARNING:
Do not download this track illegally,or pirate it in anyway. This track contains very strong anti piracy affirmations.
You can listen to this program by making multiple copies as longs its your intention to use it for only yourself.
We reserve our rights to keep the affirmations we use for this program as a trade secret.
You'll get 1 file (82.6MB)
More products from MindPro Lab