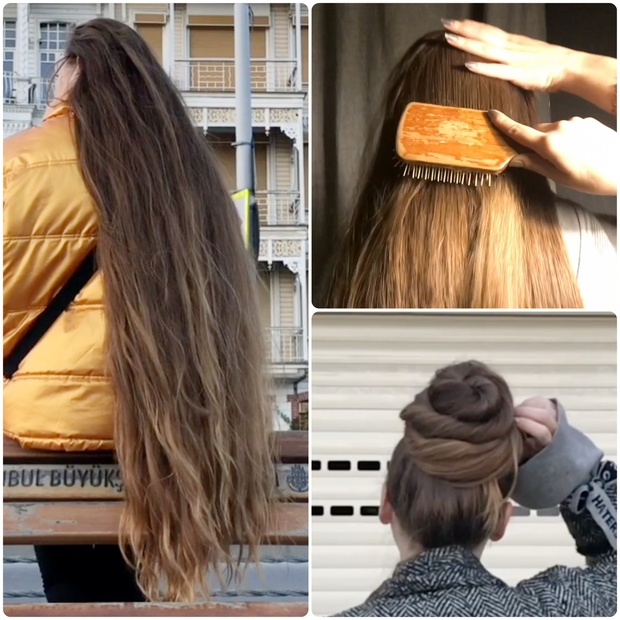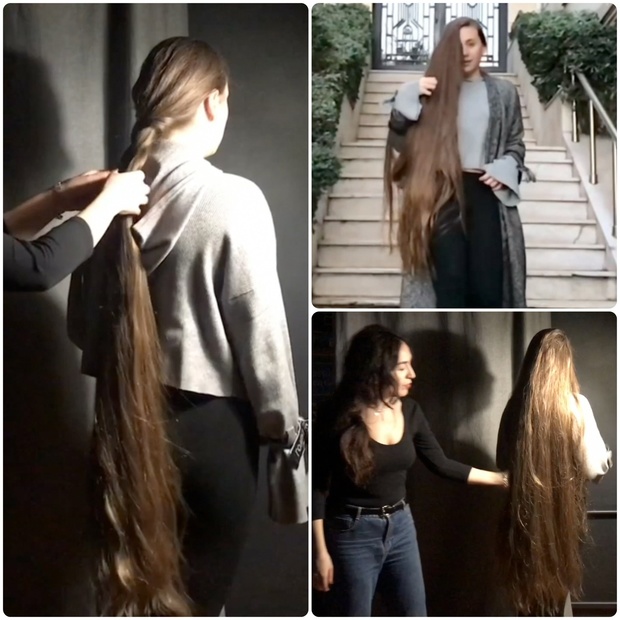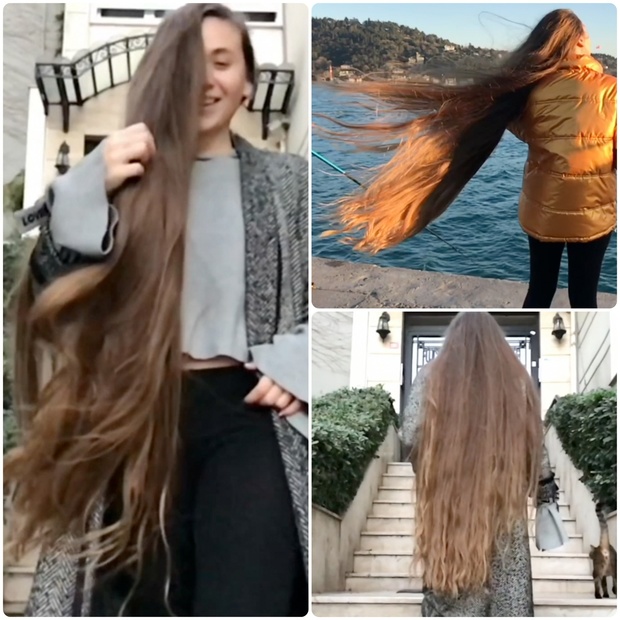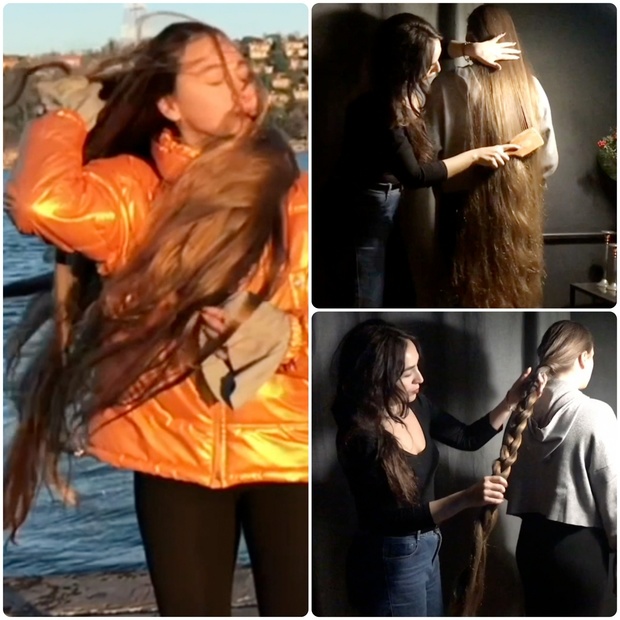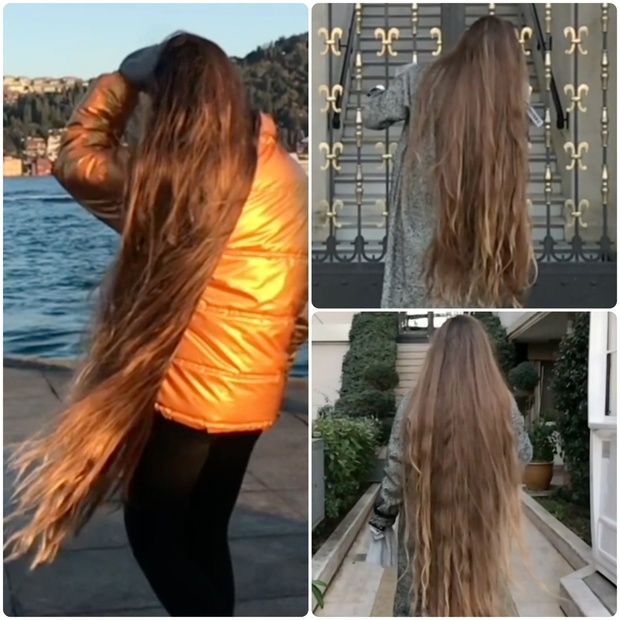 VIDEO - Brown gold
Preview: 
https://www.youtube.com/watch?v=l0iUmd-BtFA
One of our most popular models, Begum, is back! 
You might remember her from one of our most popular videos, Top Quality Hair 6? Link: 
https://sellfy.com/p/O6ib/
A LOT of our customers and fans have asked to see more about her, and now is finally the time.
She has super thick, and 100% perfect, straight brunette knee length hair.
She is in love with super long hair, and the beautiful movements it makes, which is simply stunning to watch.
She has a friend which were playing with her hair in the previous video, and she is also here in this video, brushing her hair, braiding it, loosening the braid and playing with it. It´s not hard to see that she is a true long hair lover for sure!
NOTE: This video is a little special: It is over 21 minutes long, and features 4 minutes and 30 seconds of full speed video, while the rest is slow motion.The video is HD, but it is a bit more blurry when in slow motion due to it being filmed at 240fps.This video is mainly a slow motion video by the request of the model herself.She knows how silky, smooth and beautiful her long hair movements are, especially when it´s in slow motion, so this is what she wants to show you.
The video starts by her walking, and then sitting down at a bench so you can see the length and texture of her hair.
This is followeb by some great closeups of hairbrushing and both from the model herself, and from her friend.
Then you will see her friend braiding a monster braid, and this braid is shown in full length and closeup, so you really get to see how amazing her hair looks.
This is followed by loosening/opening the braid, and then tossing her hair a little.
After that, the rest of the video is slow motion.
It includes her walking in public, seeing how her hair moves, how people stare at her and react towards her hair, how the wind blows her hair, even covers her face completely in it, so she has to pull it away, which is a beautiful and funny moment.
This video includes different scenes, and one of our favorite scenes is the slow motion scene where she is walking up some stairs, because you really get cloes to see her hair in a Point Of View-like-way.
In this video, you will see indoor and outdoor long hair play and display, swinging and swaying, buns and bundrops, braid and undoing of the braid, friend playing with the model´s hair, slow motion video, long hair in public and much more!
This video is over 21 minutes in length and has a great price, due to most of the video being slow motion.
If you buy this video within the first 24 hours, you will get a discount of 20%!
Discount code: discount
$9
You'll get 1 file (1.8GB)
More products from RealRapunzels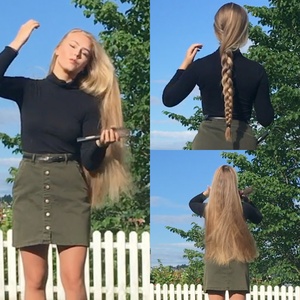 50% OFF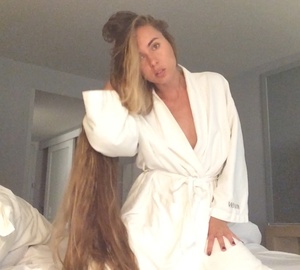 50% OFF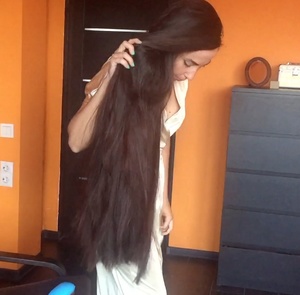 50% OFF