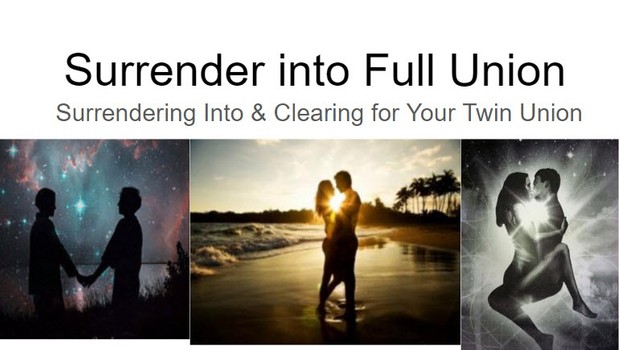 TFMwebinar - January 2016 — Surrender into Full Union©
Hello!  This Webinar is JAM Packed with the Basic Foundation Information of what is Occurring for Your Union as you come closer together, even if you've lived with, are married already to your Twin Flame.


CELIBACY, IMPOTENCE, ERECTILE DYSFUNCTION, LIBIDO LOSS


Your Cosmic Sacred SHARED Heart


Healing all Mental Emotional Disturbances/Illness and Health Issues


Surrendering During Separation


Release "Mental Emotional" False Twins & False People


Transcending Karma and Living from New Levels


Helping your Twin Extricate from ALL their Situations


Beginning of Abundant FLOW from your New Levels


Opening your CROWN  - Your Abundance Gateway!


The Spine & Calves/Legs


Getting in the Jet Stream of LOVE


Making new TRUE Friends of Your Union & Social Lives


How to Clear Your Lower Gut , Especially for those who tend to FIGHT/ARGUE!


The ROLE of your BLADDER, URINARY TRACT ( INFECTIONS/INFLAMMATIONS) GALL BLADDER LIVER, WHere it connects, How to EASILY and GENTLY clear and Stay UP!


We know you will find this extremely Helpful, and enabling you to move and shift things for both of you. 
Warm Regards Patricia McNeilly
www.twinflamesmerge.com
You'll get 1 file (2.7MB)
More products from Twin Flames Merge