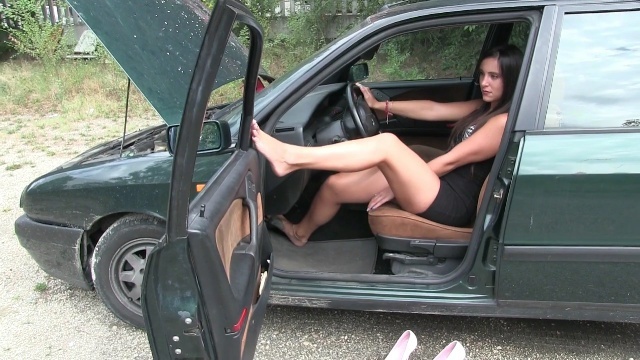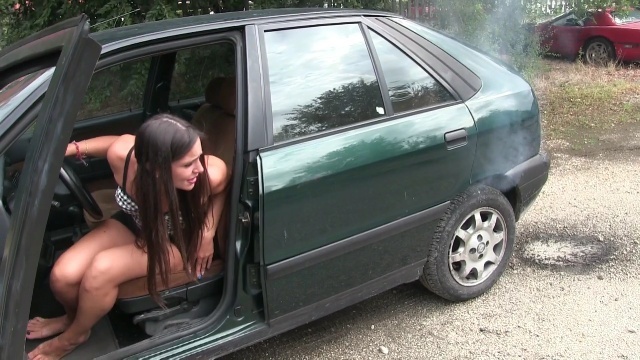 325 : Miss Iris blows the engine of the Lancia Delta
After her crazy drive with the Lancia delta, Miss Iris got the permission from the guys at the junkyard to give her personal goodbye to this poor car meant to be destroyed the day after.

She's very happy to have this Lancia under her total control, she pushes that gas pedal on the metal and make the engine scream at her! She wants it to be very warm for the final and sexy rev, a rev that engine will never forget...

She makes the engine breathe sometimes, just to make it worse for it. Just some seconds of relax and then revving to the maximum again!

She pumps the pedal first slowly, then harder and harder, while looking at you and smiling, because she knows you like it...

She is feeling so dominant on that little engine, but she wants more ... do you feel the dominance?
You'll get a 688.1MB .MP4 file.
More products from Pedal Vamp