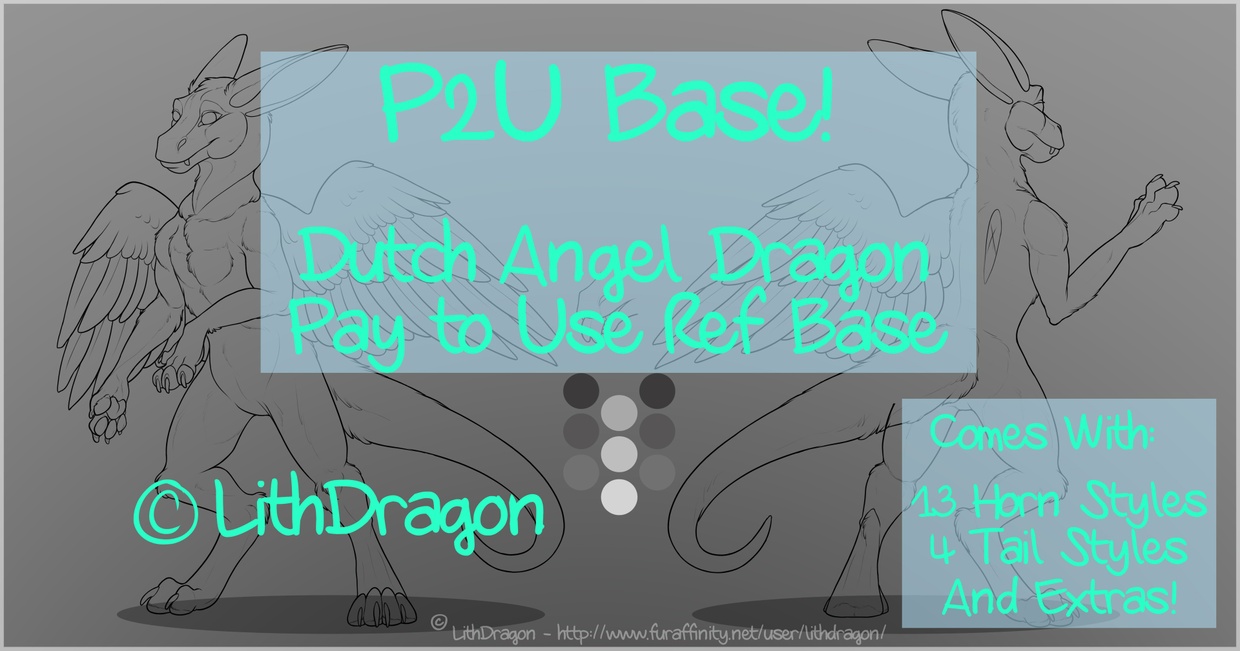 Dutch Angel Dragon Ref Base
Dutch Angel Dragon Ref Base


This is a two view anthro references sheet for the Dutch Angel Dragon species. Which includes front and back views, mouth details, and color pallet. This is a customizable ref base that includes details like horn, tail, feather options. 
Dutch Angel Dragon species created by ino89777 of 
Furaffinity.net
Requirements:
- A program that can open a .psd file format.
- Good understanding of layers.
- Experience using an Art file with many Layers and Layer Folders
- Some Artistic Skill
Rules of use:
- Do Not redistribute or share this file with anyone else, even if they have claimed to have bought it.
- Do not remove or change the Credit text at the bottom of the file.
- Feel free to edit the base and change any of the colors.
- You may use this for adoptables and commissions.
- Always credit me, LithDragon, as the artist for the line art.
You'll get a 17.4MB .PSD file.