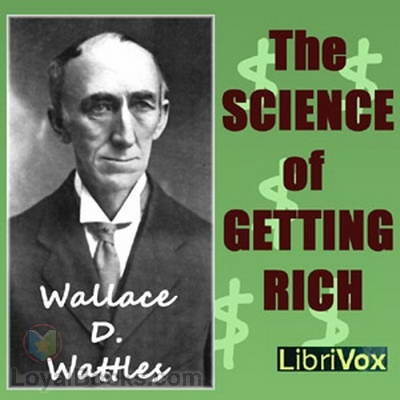 THE SCIENCE OF GETTING RICH - Wallace D. Wattles *( video)
Wallace D. Wattles spent a lifetime considering the laws of success as he found them in the work of the world's great philosophers.

He then turned his life effort into this simple, slender book - a volume that he vowed could replace libraries of philosophy, spirituality, and self-help for the purpose of attaining one definite goal - a life of prosperity.

Wattles describes a definite science of wealth attraction, and in this book he shows how to use this idea, how to overcome barriers to its application, and how work with very direct methods that awaken it in your life.

He further explains how creation and not competition is the hidden key to wealth attraction, and how your power to get rich uplifts everyone around you.
You'll get a 173.5MB .MP4 file.
More products from Freelanceiro