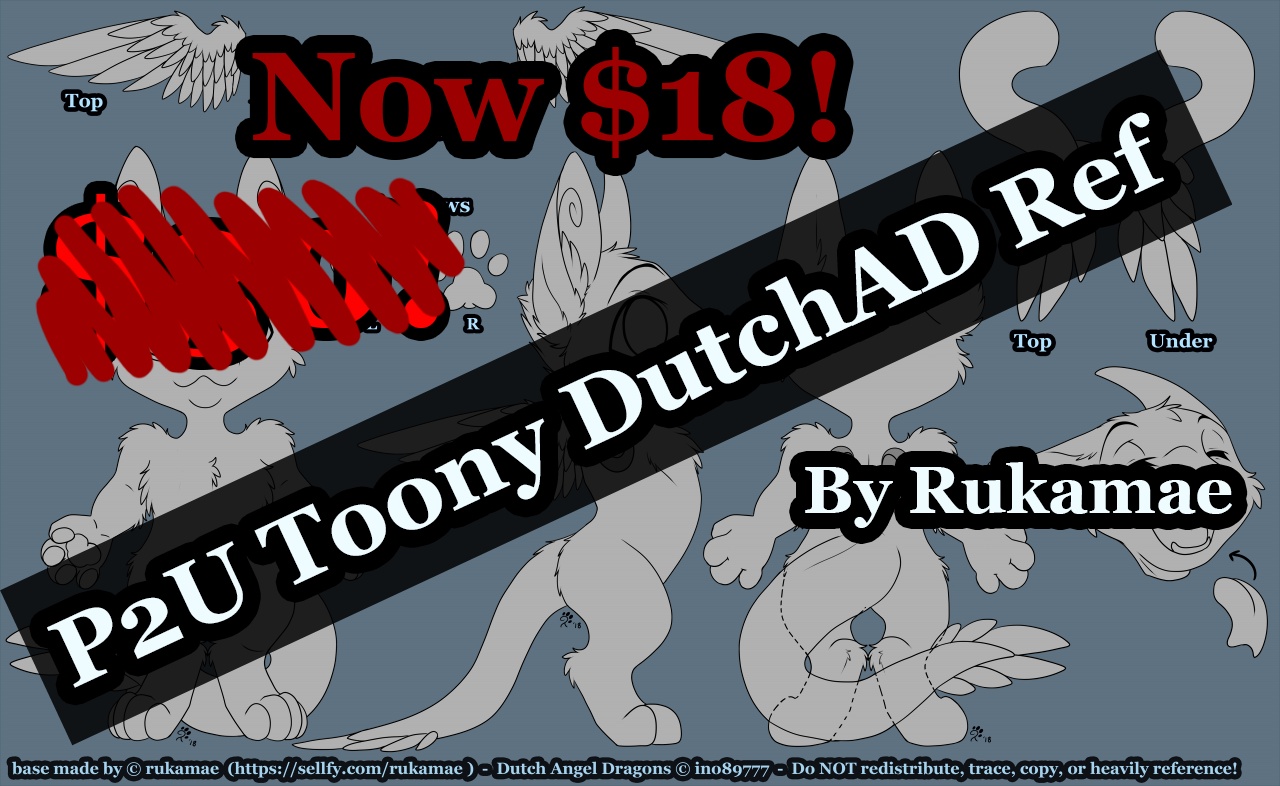 Toony Dutch Angel Dragon Ref Template
Toony Reference Sheet for all your Dutch Angel Dragon needs!
=========
Rules:
-DO NOT remove my signatures
-Please credit me for the base , or link the base or my profile in the description
-Be sure that your character fulfills the rules of Dutch Angel Dragons
-DO NOT TRACE/HEAVILY REFERENCE MY ART
http://www.dutchangeldragons.com/
https://www.facebook.com/groups/DutchAngelDragons/?fref=nf
=========
You may:
-Use for adoptables/custom adoptables. However, must not be priced higher than $30. 
-GIFT/TRADE finished refs to others
-Use it for your own reference sheet
-Use it for fursuit reference sheets
-Alter the lines to fit your character
-Add horns,wings, etc.
=========
You may not:
- Sell the lineart itself (the blank base)
- Have others commission you to do the ref
- Alter all the lines to unrecognizable , or use it for another species that are not Dutch Angel Dragons (this base uses the chibi anatomy that have made for that species)
-DISTRIBUTE/SHARE THE BASE TO OTHERS FOR FREE!
- Claim it to be your own base
-Erase the signatures by the front,side,and back linearts. This also includes the bottom signature as well. 
-Use it for non-Dutch Angel Dragon characters
-TRACE/HEAVILY REFERENCE MY WORK
You'll get a 11.6MB .PSD file.