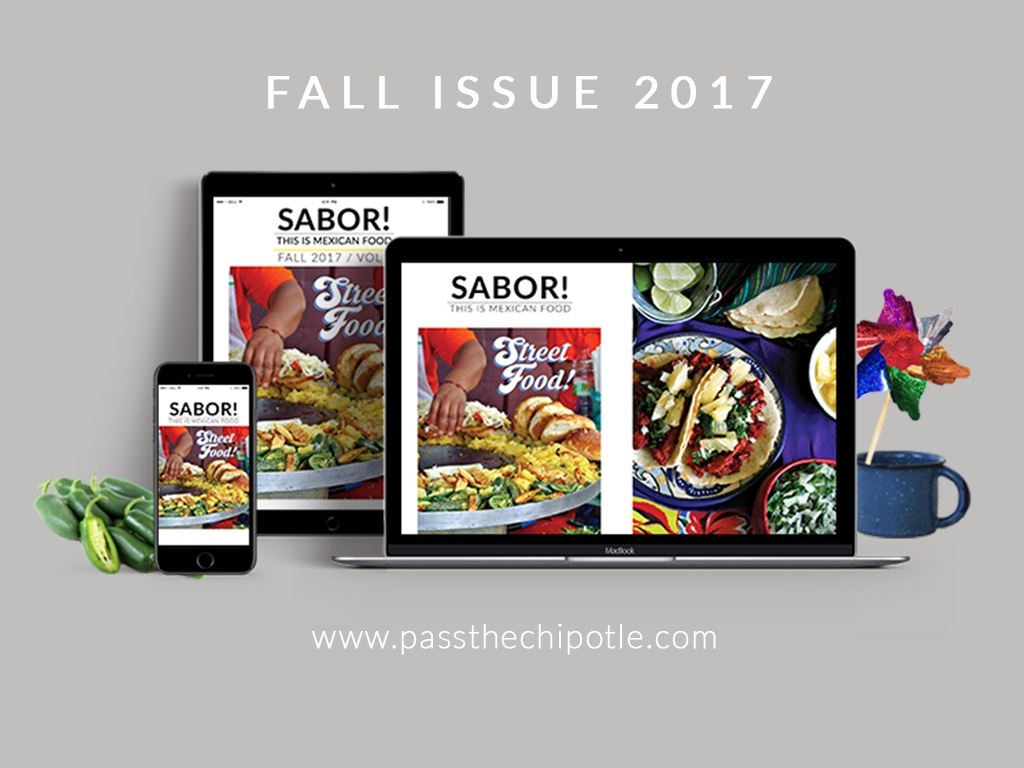 SABOR! This is Mexican Food. Fall Issue 2017
Day or night, the busy streets of Mexico's towns and cities are constantly buzzing with music, people, and the delicious smells that emanate from an unimaginable and amazing range of foods, snacks, and drinks!
Discover the extraordinary history of Mexico's street food culture from pre-Columbian times, to the colonial period and the way mega cities cope to feed its inhabitants, this issue is for all adventurers like you who seek to challenge convention and embrace the exploration of other world cuisines as a life-enhancing experience.
Get ready to start a wonderful journey, with delicious recipes and articles exploring the captivating stories of immigration, creativity, and amazing ingredients that have made Mexican street food absolutely irresistible!
Fall 2017
Vol I
In this issue:


The streets that keep on feeding.


The flavours that came to stay.


Arab tacos. Recipe


Pastor tacos. Recipe


Baja shrimp & fish tacos. Recipe


The first baked bread in Mexico.


Cemitas. Recipe


Chanclas in chorizo adobo. Recipe


Molotes poblanos. Recipe


Tinga tostadas. Recipe


Courgette blossom quesadillas. Recipe


Step on the sweet side of the street.


Pulque meringues. Recipe


Gaznate meringues. Recipe


Baked sweet potato & plantain. Recipe


Arroz con leche, heritage rice puddings. Recipe


What is there to drink? refreshing ways to cope with the heat in Mexico.


Tepache. Recipe


Rice horchata with strawberry. Recipe


Zarzaparrilla: drinking the heart and soul of the rain forest. Recipe


Lime, cucumber & chia refresher. Recipe


Rocio Carvajal
Editor
Alex Drago
Production Manager
[email protected]
www.passthechipotle.com/magazine
You'll get a 13.7MB .PDF file.
More products from SABOR