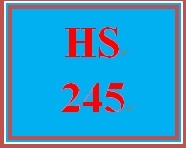 HS 245 Week 1 Plagiarism Tutorial Summary
https://plus.google.com/u/0/108200033792883877670/posts/dWT4sDYbQKM
 HS 245 Week 1 Plagiarism Tutorial Summary 
As it is emphasized in your student handbook and classes the importance of  the academic integrity policy to insure original work and writing papers in proper APA format, you are required to watch the plagiarsim tutorial under the required learning activities for Week 1.  Keep in mind this is one of many tools available to you to help you with writing academic papers.  Be sure to use these wonderful tools in the student library to assist you with proper APA, etc…
Directions: Watch the plagiarism tutorial under the Week 1 learning activities in its entirety then address the following in a minimum of 350 words:   
 What is plagiarism and briefly summarize the tutorial?  
 What is self-plagiarism?  
Based on what you learned from the tutorial, how can you insure that you submit original work and what is required in APA formatting when words, ideas or concepts are not your own?
You'll get 1 file (31.0KB)