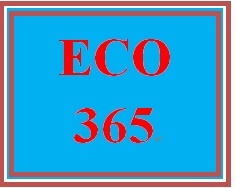 Mike sells navel oranges in a market where there are a lot of other sellers and faces a perfectly
Entire Course Link
https://zh.scribd.com/document/340327850/Uop-Tutorial
 Mike sells navel oranges in a market where there are a lot of other sellers and faces a perfectly elastic demand curve for oranges. He hires 10 workers in a perfectly competitive market to help him with picking oranges. Given this information, it can be said that:
·       
Mike can employ only 10 workers as the supply of workers is fixed in a perfectly competitive labor market.
·       
the demand for workers is a positive function of the prevailing market wage rate.
·       
the demand curve for orange pickers is vertical.
·       
Mike cannot bargain with the workers over their wage rates. 
You'll get a 915.5KB .DOC file.