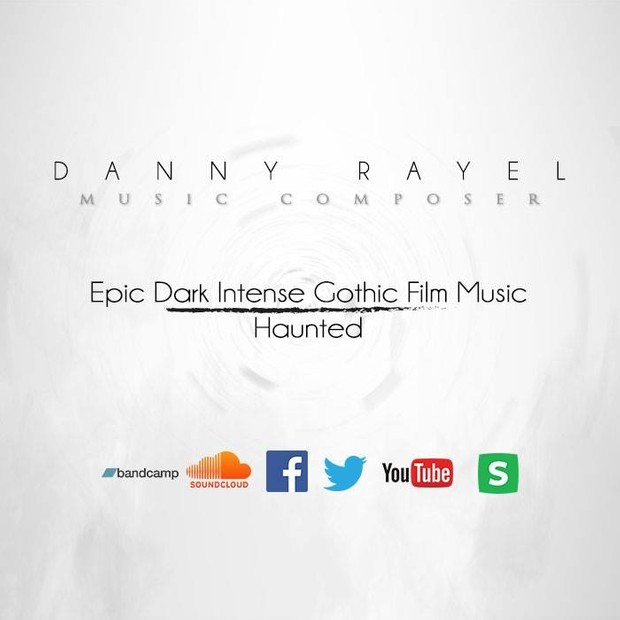 Epic Dark Intense Gothic Film Music - Haunted
Buy Danny Rayel's music at high quality format of your choice and follow him at :
- Bandcamp :
https://dannyrayel.bandcamp.com
- Sellfy :
https://sellfy.com/DannyRayel
- Facebook :
https://Facebook.com/DannyRayel
- Youtube :
https://youtube.com/DannyRayel
- Twitter :
https://Twitter.com/DannyRayel
- Soundcloud for DJ mixes :
https://Soundcloud.com/Danny-Rayel
Album : ...
Song : Epic Dark Intense Gothic Music - Haunted
Year : 2015
© Copyright by Danny Rayel , All rights reserved .
Hello Everyone ,
Here is a new Epic dark piece with a lot of gothic and mysterious influence , The beginning starts with some epic Hybrid dark effects and on the second part it's more haunting and melodic along with some vocal parts to give the mysterious and scary feeling , Hope that you will enjoy :)
I am not the creator of the images used , all the rights belong to their respectful owners , if you are the owner of the image used in this video please send me a private message and i will give proper credits to you .
Rating the video , sharing , Subscribing and leaving a comment is always appreciated and helps me a lot :)
Have a nice day/Afternoon/Night Everyone :)
© All audio material is copyrighted by Danny Rayel.
You'll get 1 file (9.6MB)