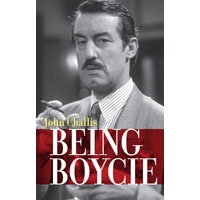 Being Boycie Audiobook
Being Boycie is the story of John Challis, a born actor. In it he tells us frankly and affectionately how he lived and thrived as a young man on the ups and downs of provincial repertory theatre, the pressures, the longing for his father's approval, his own massive zest for life and his chronic inability to settle down to a stable married existence.
Being Boycie charts John's life up to the point, in 1985, when Only Fools and Horses has become established as a national favourite, and Boycie's wife, Marlene, is about to appear. It's a story that is honest, touching and sometimes very funny.
You'll get a 227.2MB ZIP file.