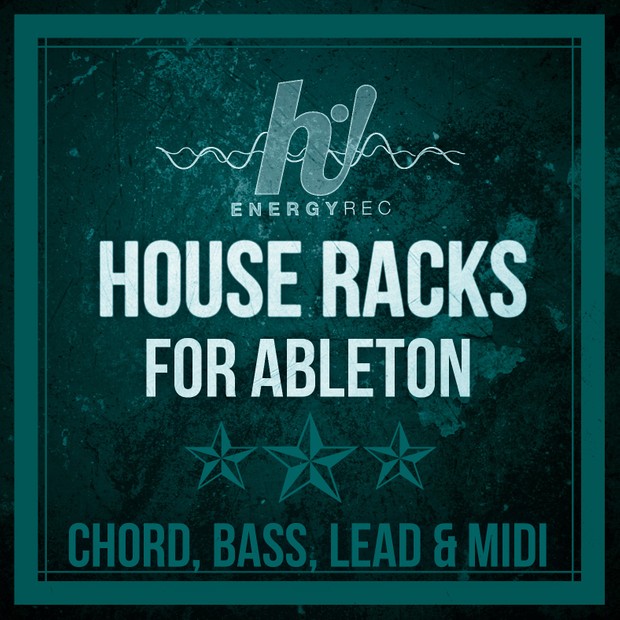 HNRS08 : HOUSE RACKS FOR ABLETON (Chord, Bass, Lead)
Chords, Bass, Synth all at once with our brand new ableton racks ! 

All samples have been professionaly processed and recorded to give you that warm analogic sound which will stimulate your inspiration and allow you to reach new ambiances & atmospheres.

Pack Details: 

• 55 Chords Presets
• 40 Bass Presets
• 10 Lead Presets

Patch Selector - Chose from over 100 patches of multi-sample chord, bass and synthesizer. Chord selector : Min, Maj , 7th, Min 6th, etc... Combine them !

Sample Start - Adjust the start point of sample-playback for softer transients and unique grooves. 

Ve Attack - Adjust the attack volume envelope of the rack patch.

Ve Decay - Adjust the decay volume envelope of the rack patch.
 
Ve Sustain - Adjust the sustain volume envelope of the rack patch.

Release - Adjust the release envelope of this particular patch.

Multi FX Rack Chorus - An analogue-modelling retro chorus perfect for adding width to your custom patch.

Reverb - Turns this macro to induce a synth-friendly reverb space.

Delay - A wet/dry delay macro ideal for adding additional rhythm to your rack patch.

Delay Rhythm - Set the speed of your rhythm in custom millisecond increments.

LP/HP Filter - Alternate between a powerful low or highpass filter. 

Compressor - Give your rack patch a little bit more punch and definition with custom wet/dry compression.
You'll get 1 file (136.7MB)
More products from Hi! Energy Records