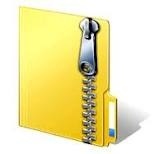 An entire program
An entire program is rarely written from scratch. It is very likely that there are classes or functions that already exist. The key to using these existing modules successfully depends on how modular and reusable the classes or functions are written.
In this Learning Team assignment, your mission is to take a section of one team member's Week 5 program and replace a similar section of another team member's Week 5 program.
Note. The team may select another week's program with permission from the facilitator.
The team should also write a unit test to ensure that the program performed as expected after the change.
Submit the following deliverables for this Learning Team assignment:
A 700- to 1,050-word paper describing the following:
How the two programs were selected
The process of identifying the classes or functions for replacement
The changes needed to make the final Java™ application program work correctly
The process of writing unit tests
The final Java™ application program
Create and submit a ZIP file with both deliverables
Do Not worry about the paper part. Here's the real problem. For my week 5 assignment I submitted my commission calc with JUnit tests(That u helped me with). She submitted the home Appliance App(the 1 you helped with the refactoring). Which one would be easier to use for the final? The commission calc or home appliance (keeping in mind her original commission calc had an error). I have the original files of each. Which do you prefer to complete this assignment? I'll upload whichever you choose and pay accordingly for the results.

 
You'll get a 53.9KB .ZIP file.
More products from Number1Tutor