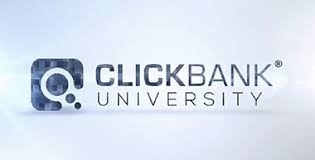 Clickbank University Training
What Is It?

Clickbank University is a training center and community on how to create your own info products to sell online. You can also learn how to market other people's products via affiliate marketing.

Short Review

JOIN OVER 8,000 DELIGHTED STUDENTS TO EXPERIENCE THE JOY AND EXCITEMENT OF GETTING YOUR FIRST SALES FROM CLICKBANK USING THE SIMPLE TECHNIQUES THAT I TEACH YOU IN THIS COURSE! 

Do you have a strong desire to succeed in ClickBank and you are determined to make things work?

All that is left standing between you and your dream of making money with ClickBank is the right advice and guidance to spur you into action!

If you are looking for a course that can help you to gain a breakthrough and successfully make money online as a ClickBank affiliate, then you've put yourself in the perfect place! 

Then this course is going to be your ultimate choice.

Trust me. I am providing you my complete blueprint and step-by step procedure which when followed completely can bring you a passive income from Clickbank.

The quality of training is very high and you will be quickly up and running and learning how to make money online. This is available for a short period of time. Over 50 video lesson on how to succeed on clickbank. Get ready to quit your job in the next 30 days with these powerful lessons. Dont waste anymore time! Available here now for only $25. This training is going for $600 online right now. 

Dont wait! This is the best $25 you have EVER spent!

You'll get a 4.9GB .ZIP file.
More products from CreditDisputeLetters