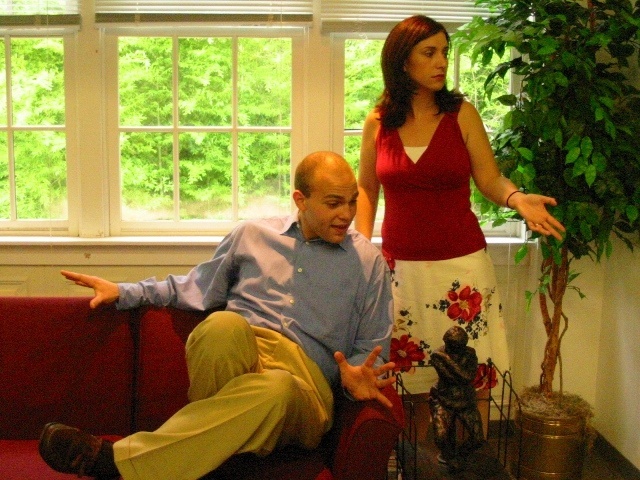 Let's Not Confuse the Situation
A Short Play by David-Matthew Barnes
Having been burned by bad relationships in the past, Janessa Martin battles over her decision to give her new boyfriend, Colby Varner, a key to her apartment. As past issues begin to surface for both, Janessa and Colby are forced to address the fact they don't fully trust each other and why. This comedic short play features roles for two actors.
Interested in producing this play? Visit
www.pinwheelplays.com
for info.
More products from Pindelion Publishing