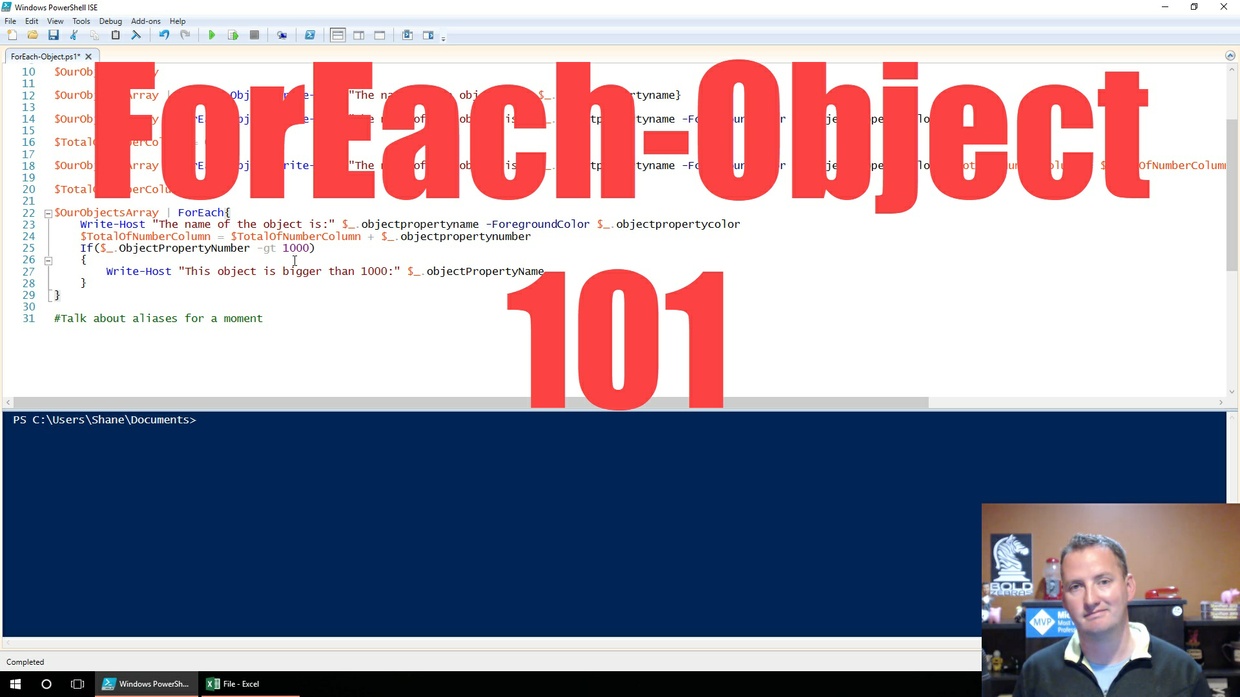 Companion PowerShell and CSV for video: PowerShell ForEach-Object
ForEach-Object is one of the most commonly used PowerShell cmdlets because it lets you run everything inside the curly braces once for each object you pass to the cmdlet. This video will be your guide to using ForEach-Object successfully. Also covered in the video is import-csv and a simple array.
This is the PowerShell file and CSV used in the video so you can try it at home. Thanks to 
https://www.BoldZebras.com
The download is free. It does require you to enter your email address by doing so you will be added to the Bold Zebras email list. You can unsubscribe at any time.
If you do not want to be added to the list you can optionally make a donation to the channel and you will not be added. As little as $1.
Thanks
Shane
@shanescows
You'll get a 605.0bytes .ZIP file.
More products from Bold Zebras Premium Step-By-Step Guides