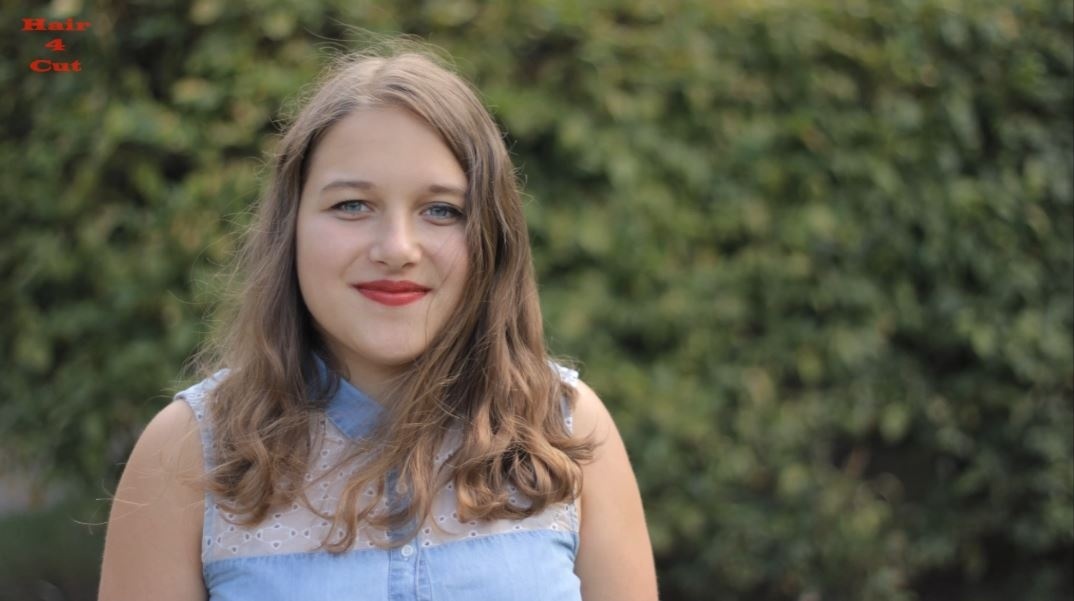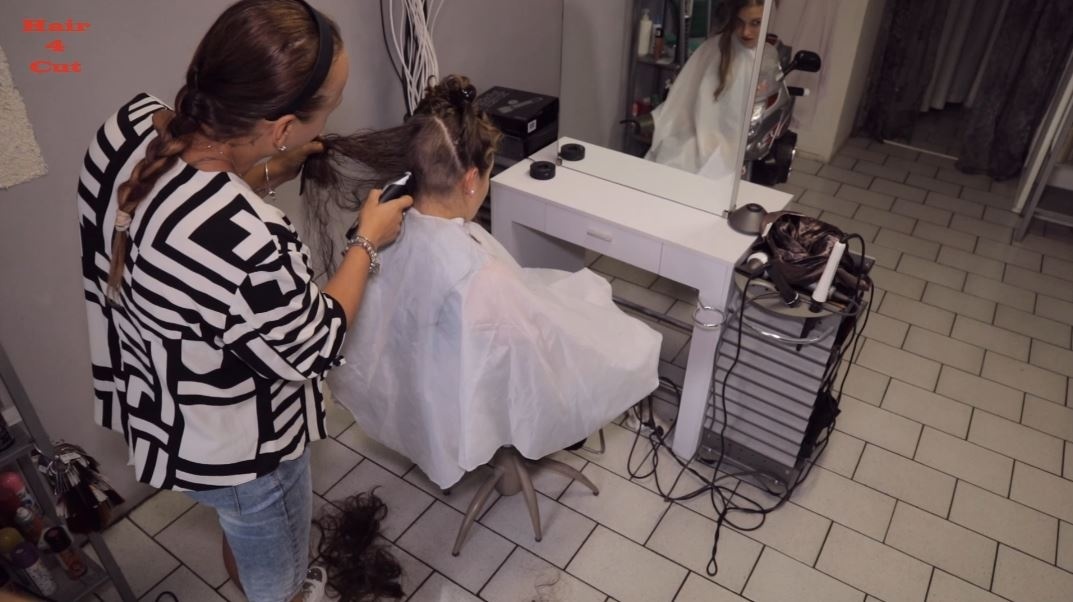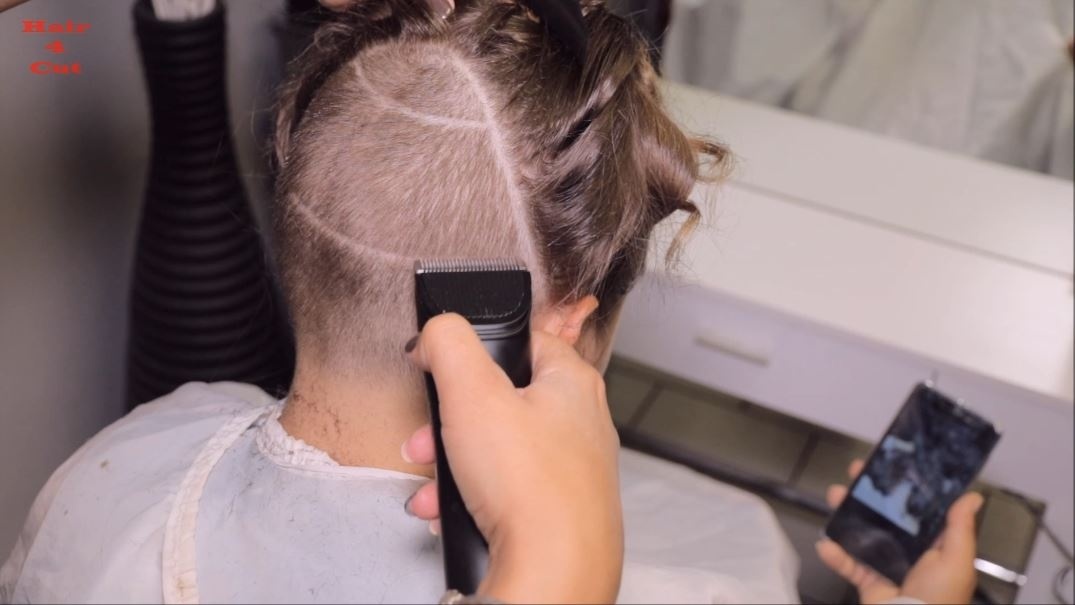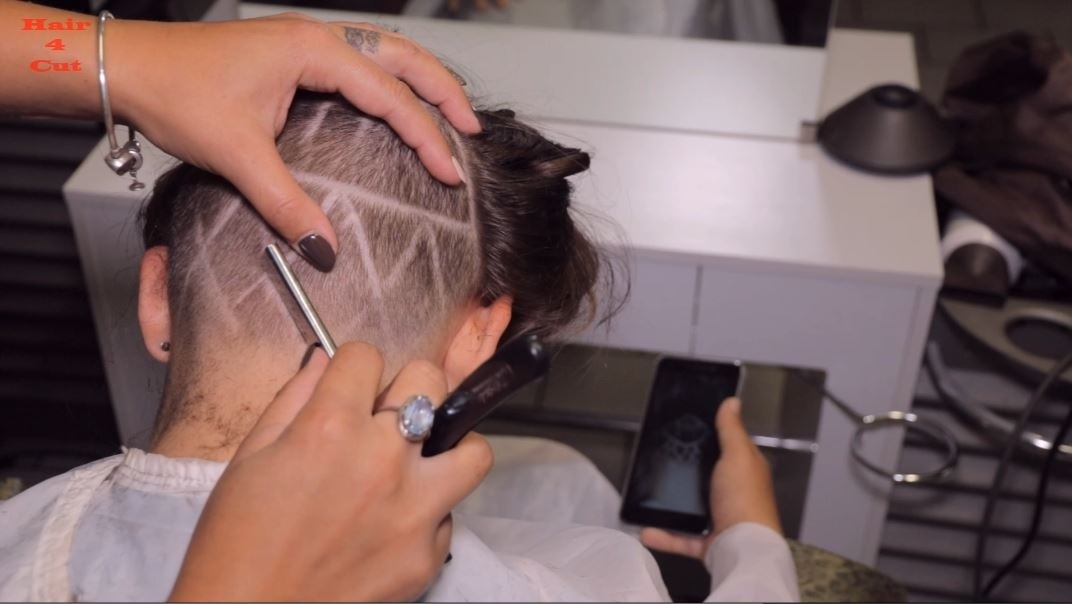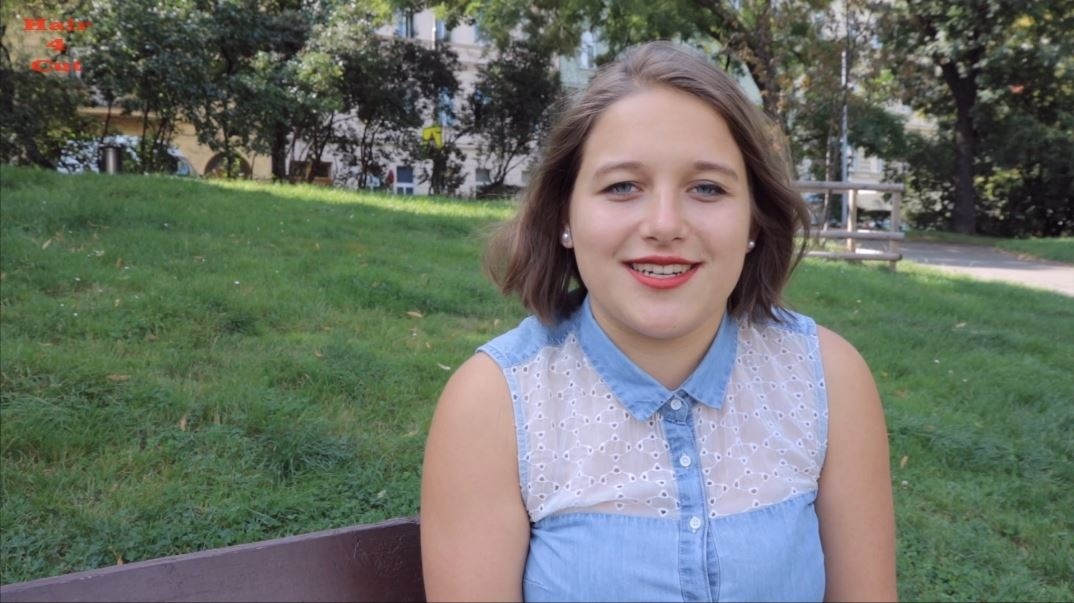 2017-36 Anastazie
Long hair to undercut bob with the ornaments
Anastazie is a sister and a twin of Magdalena who cut her hair three weeks ago. Because she is going to France for studying as her sister she's decided to cut her hair much shorter and to have an undercut. But during making the ornaments with clippers an embarrassing thing happend. A hairdresser found out that Anastazie had a lice because she just returned from children camp where she was as one of the leaders. The lice are big problem in hair salon so a hairdresser refused to cut her hair and it took about ten minutes to persuade her to cut a rough bob at least. All her hair had to be swept by hands of the hairdresser and thrown outside directly to a garbage can and all the used tools had to be disinfected. When there are many children on a camp it is a big risk for a young long haired lady. But Anastazie is sutisfied with her bob and undercut with the ornaments at the end so there is a happy end.
---
Details


Hair at the beginning:Bellow shoulder long light brown


Hair at the end: Bob with undercut with the ornaments


Location: Salon


Hairdresser: Female


Process: Buzzing dry hair with the clippers, making the ornaments with the clippers and with a razor, cutting dry hair to bob


Interview with model: At the beginning and at the end


English subtitles: It'll be in future if sales meet cost


Camera: Active


Format: Full HD 1920 x 1080, 25 fps, .mkv


Size: 753 MB


Runtime: 0:36:07


---
We would like to our videos bring pleasure for many of you who like hair and hair cutting so we've decieded to use "Pay what you can" method. If you are poor pay just the bottom price, if you are richer and like our videos you can support us with higher price. In both cases we thank you and wish you a good fun.
You'll get a 753.8MB .MKV file.
More products from Hair4Cut