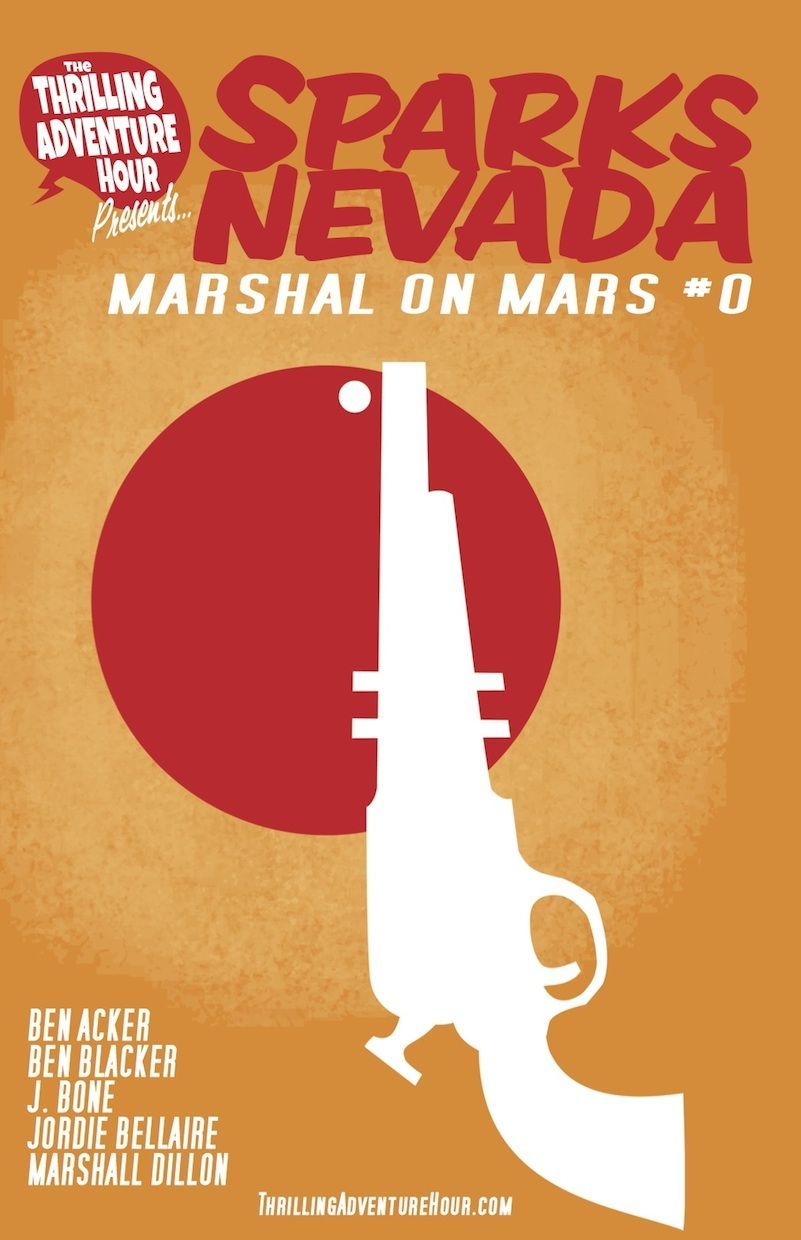 Sparks Nevada: Marshal on Mars Issue #0
The Thrilling Adventure Hour Presents…
SPARKS NEVADA: MARSHAL ON MARS #0

DIGITAL EXLUSIVE! An all-new prequel to the upcoming Image series!

Shine your astro spurs and don your robot fists! Justice rides a rocket steed across the crimson plains of the fourth planet, where one man brings fear to robots and aliens…and hope to humans who make this frontier planet their home. He is…SPARKS NEVADA: MARSHAL ON MARS!

u9tE
$1.99
542985bb24c10b09a292a8ed
You'll get a 16.8MB .PDF file.