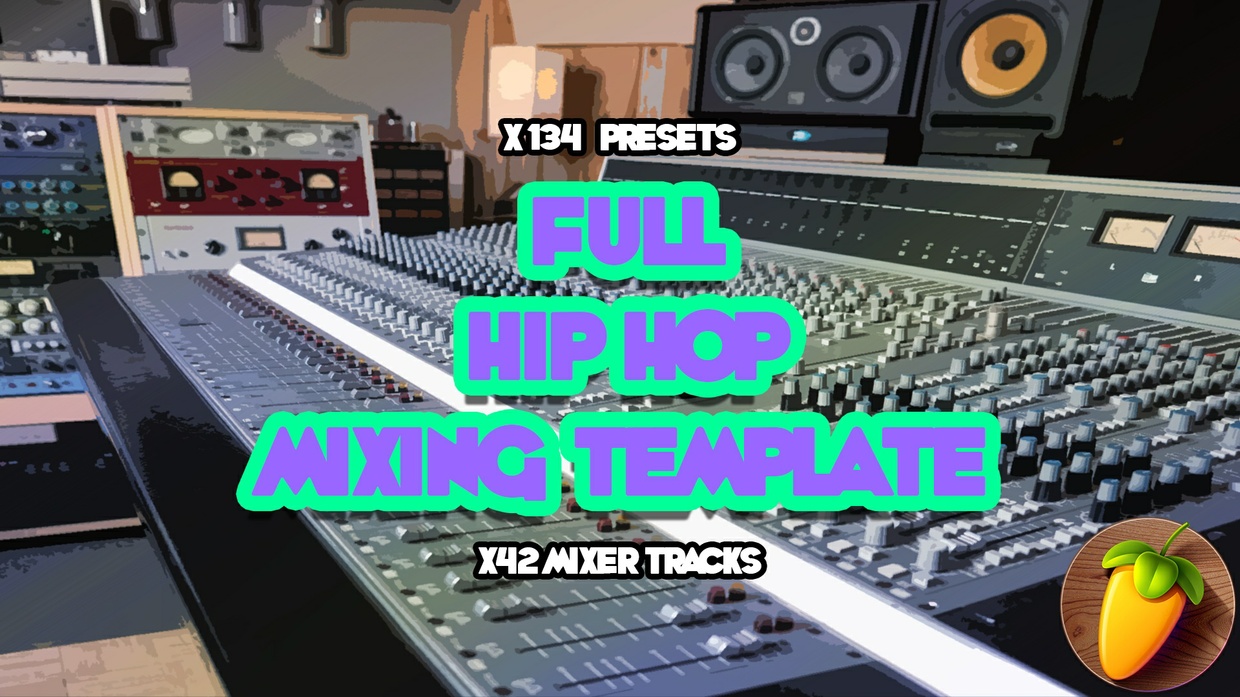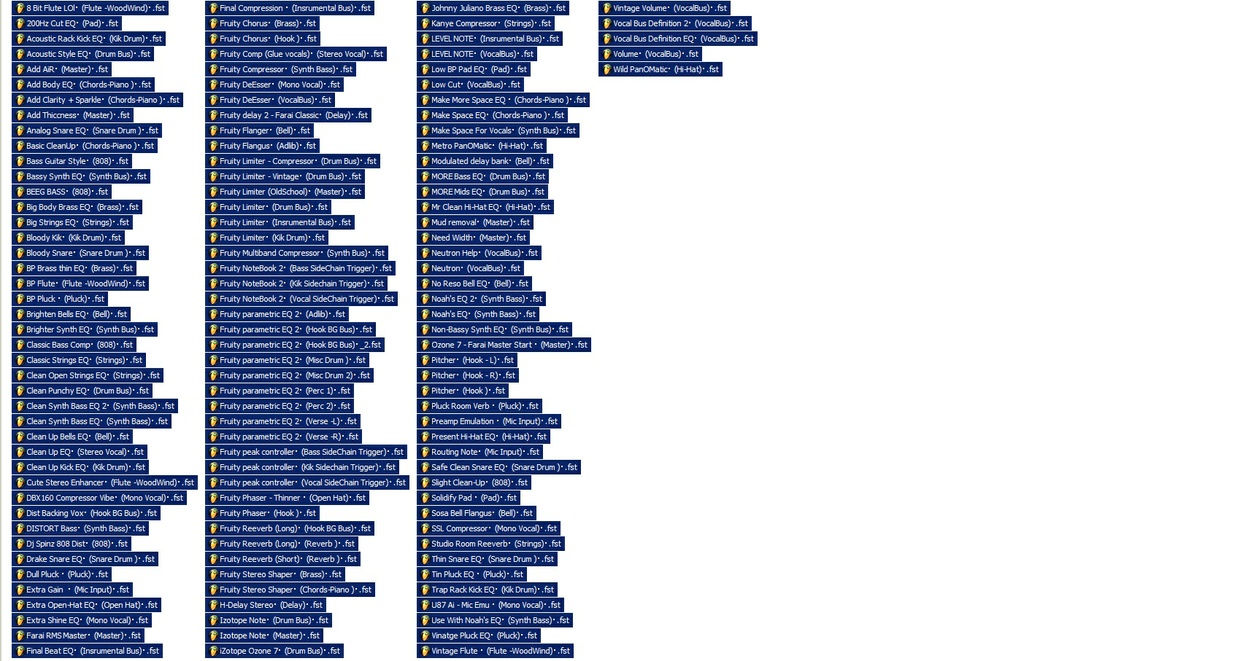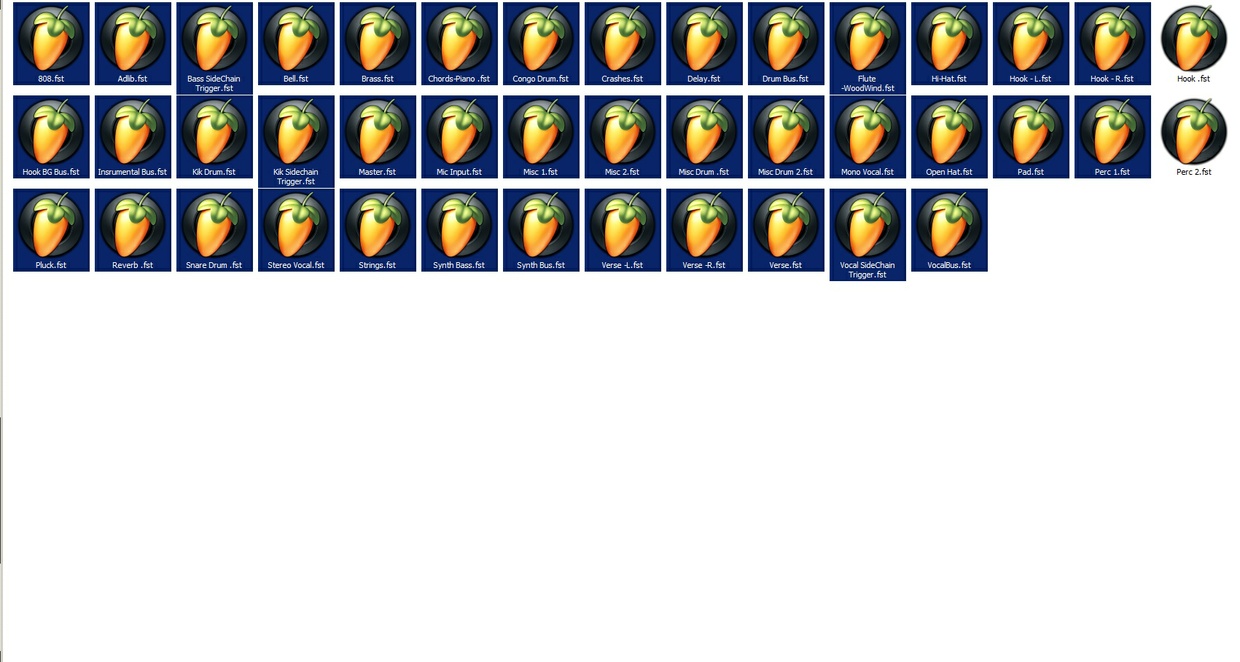 Full Hip Hip Mixing Template (Beat Stems + Vocals)
This template was started in July 2017 and has been refined to perfectly suite many production styles. 
You can record within it but i'd personally choose to import tracks and mix.
In the FLP you will find:


42 Mixer Tracks


134 Individual Presets !! 


x1 FLP (Which you should backup)


This Template is perfect for:
- Artists who mix FULL projects on their own (Vocals + Beat Trackouts)
- Beat makers who struggle to get a ' cleaner ' mix
- Starter/Mid Level Mix Engineers who are looking for a new Template FULL of presets.
- Recording Engineers who have artists record in their studios. 
To get the most out of this, spend a day or two understanding the routing and power such a template can have. You can then begin to tweak your own effect chains and maximize your sound.
Not for the feint hearted!
(Refer to the video to see some of the presets!)
You'll get a 131.3KB .RAR file.
More products from faraitheproducer