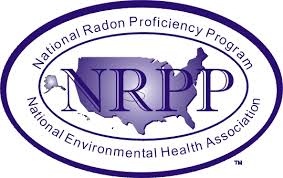 Radon Inspection & Measurement Certification
Whether you are an experienced radon professional in need of continuing
education or are new to radon testing, this is the course for you! The
radon Measurement course is a fast-paced, comprehensive, 2-day training
program with all of the information you will need to conduct accurate
and reliable radon measurements in public and residential buildings. The
course is constantly updated to meet new standards and the ever
changing laws. The course is designed to expand your horizons by adding
radon testing to the range of services offered.

The Need For Radon Testing
Radon gas is a serious carcinogen that can be found in all building across
the US and Canada. It is formed from the natural decay of small amounts
of uranium in soil and rock. It is the second leading cause of lung
cancer and the #1 requested inspection during a real estate transaction.

Who Will Benefit From Taking This Course
Those who want to advance their career and business in this highly rewarding
area of indoor air quality, and generate additional income, should take
this course. This course is especially important if you are working in
the following professions:

Home Inspector
HVAC Contractor
Basement System Contractor
Environmental Consultant
Plumbing Contractor
Building Contractor
Foundation & Waterproofing Contractor
Radiation Technologist
Energy Auditor
Professional Engineer
Engineering Technician
Safety Inspector
Geologist



Course Approved and Recognized by
This course complies with recommendations regarding radon measurement
proficiency. It is recognized by The National Radon Proficiency Program
(formerly NEHA-NRPP), the National Radon Safety Board (NRSB), National
Association of Home Inspectors, (NAHI), American Society of Home
Inspectors (ASHI) the International Association of Certified Home
Inspectors (InterNACHI).

What's Included With Purchase of Course

The fee includes 16 hours of instruction interaction and practical hands-on sessions
200 page manual
Marketing video
Various Radon testing devices
Free lab analysis with paid shipping
QA/QC forms for CRM and charcoal devices
Radon inspection template
Client agreements
Radon mitigation video
Radon Testing indicator
Radon map and zones
Consumer guide to radon
Plus support during and after the class.
You'll get a 868.3MB .ZIP file.
More products from ESA Environmental Solutions Association