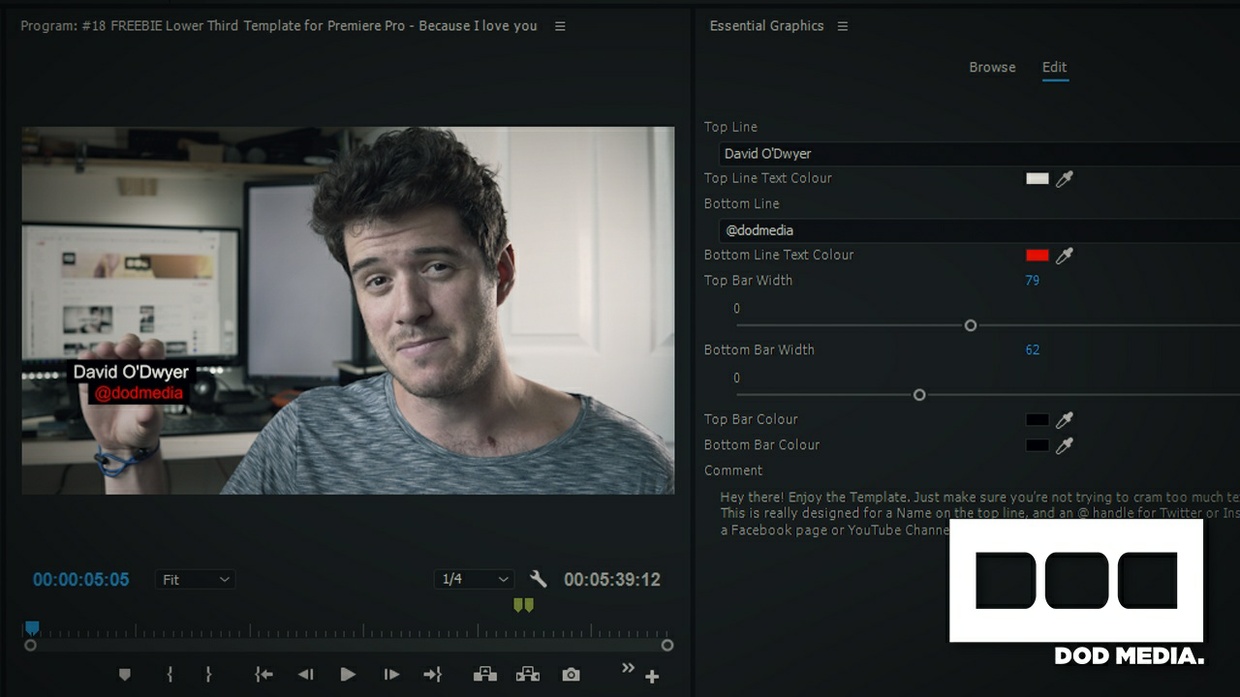 Lower Third Template for Premiere Pro Essential Graphics
Check it! You can now import a template from After Effects to Premiere Pro, and edit parts of it within Premiere Pro directly! Whaaaat??!
This here is my simple Lower Thirds design that I use in my own tutorials and videos. It's super simple and just uses some trackmattes and motion blur in After Effects, so it won't be heavy on your computer's resources. You will need to have After Effects installed to use this template, but you won't have to launch it, you can edit it all within Premiere Pro.
You can edit the top and bottom lines of text, and adjust the width of the bars behind them, as well as change the colour of EVERYTHING!
If you're not a fan of Arial as a font, you can change it, but you'll have to load the template up in After Effects to do so and make sure you match the font on ALL the text layers.
Enjoy!
Follow Me:
Instagram:
https://www.instagram.com/dodmedia
Facebook:
https://www.facebook.com/dodmedia
Twitter:
https://www.twitter.com/dodmedia
Website/Blog:
https://dodmedia.co.uk
You'll get a 1.0MB .ZIP file.
More products from DOD Media Store