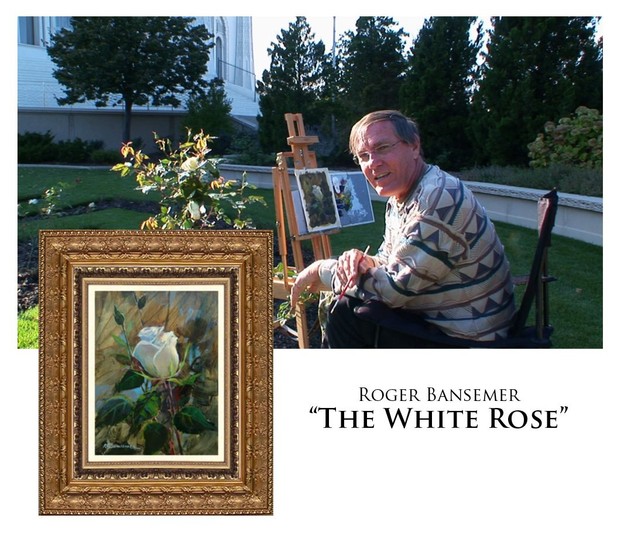 The White Rose - Painting demonstration by Roger Bansemer
Roger and Sarah visit the Baha'i Temple in Wilmette Illinois where Roger uses acrylics to paint a white rose while sitting in one of the gardens. This demonstration is more of an in-depth look at light and shadow rather than a quick and easy way to paint roses in a few strokes. It looks at how light streaming through petals and leaves boost color effects and how colors influence each other.
In this episode, Sarah talks with a docent about the magnificent temple and the Baha'i Faith.
For a video on the painting of roses using quick techniques, see the program called "Roses of the Biltmore Estate.

You'll get 1 file (1.9GB)
More products from Roger Bansemer