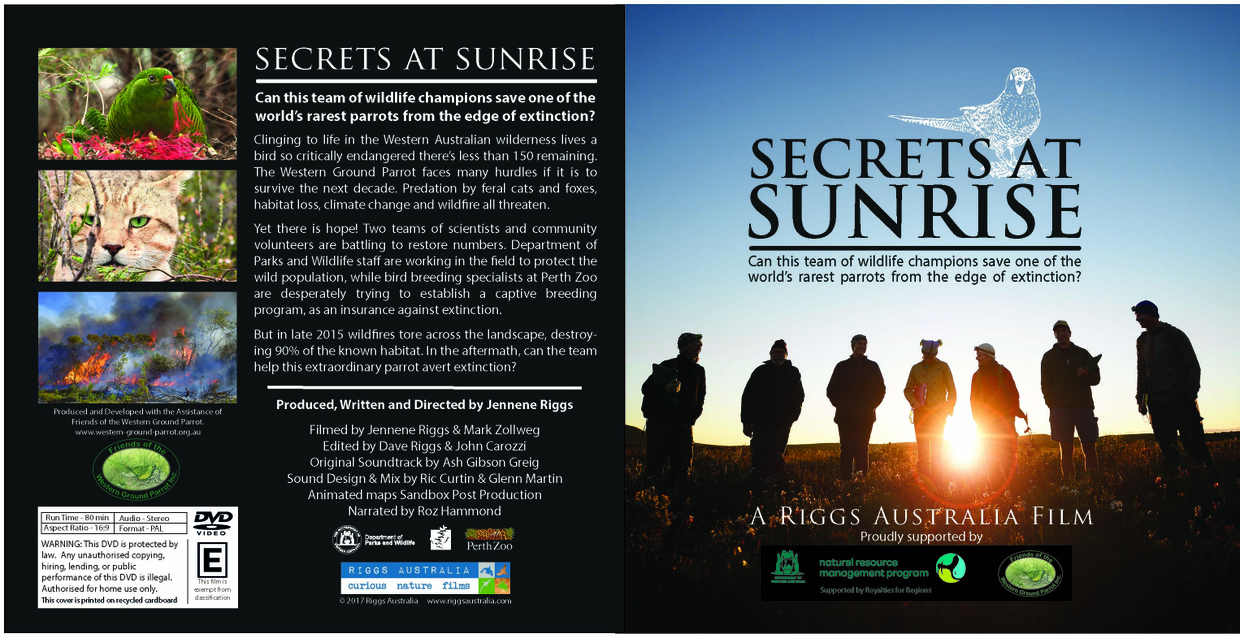 Secrets at Sunrise
Clinging to life in the Western Australian wilderness lives a bird so critically endangered there's less than 150 remaining. The western ground parrot faces many hurdles if it is to survive the next decade. Predation by feral cats and foxes, habitat loss, climate change and wildfire all threaten.

Yet there is hope! Two teams of scientists and community volunteers are battling to restore numbers. The Western Australian Parks and Wildlife Service staff are working in the field to protect the wild population, while bird breeding specialists at Perth Zoo are desperately trying to establish a captive breeding program, as an insurance against extinction.

But in late 2015 wildfires tore across the landscape, destroying 90% of the last known habitat. In the aftermath, can the team help this extraordinary parrot avert extinction?
You'll get a 2.0GB .MP4 file.
More products from riggsaustralia