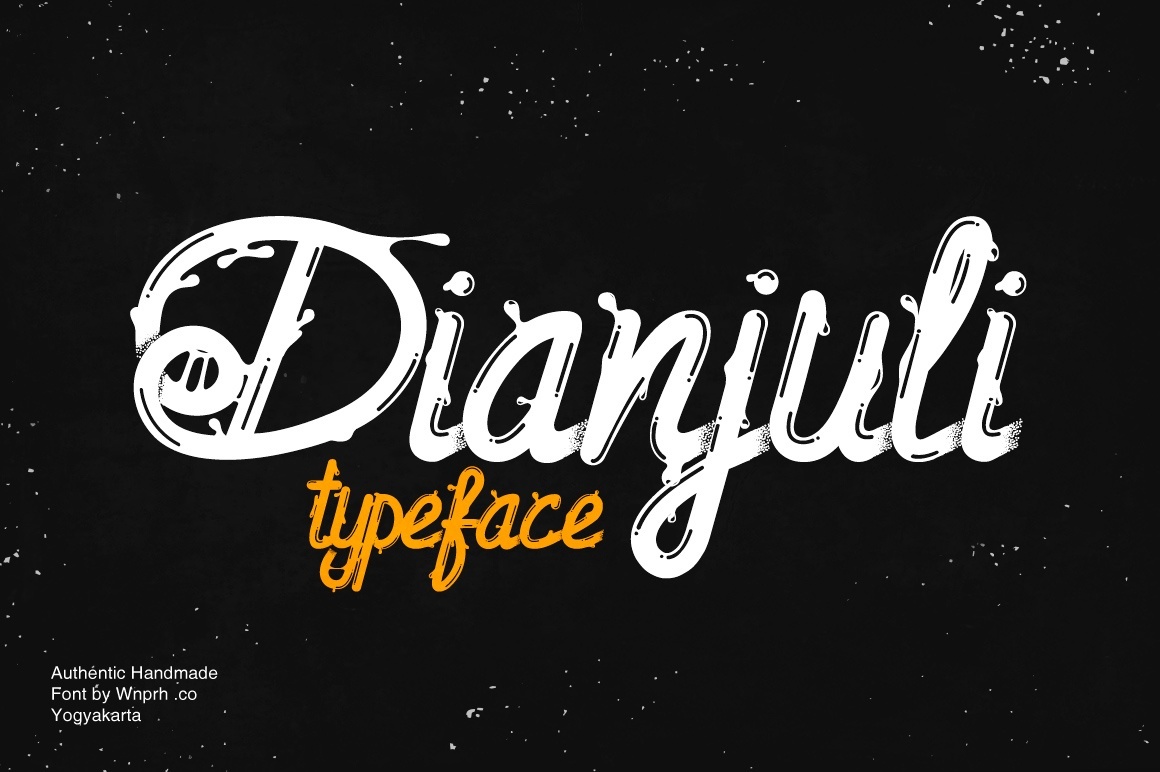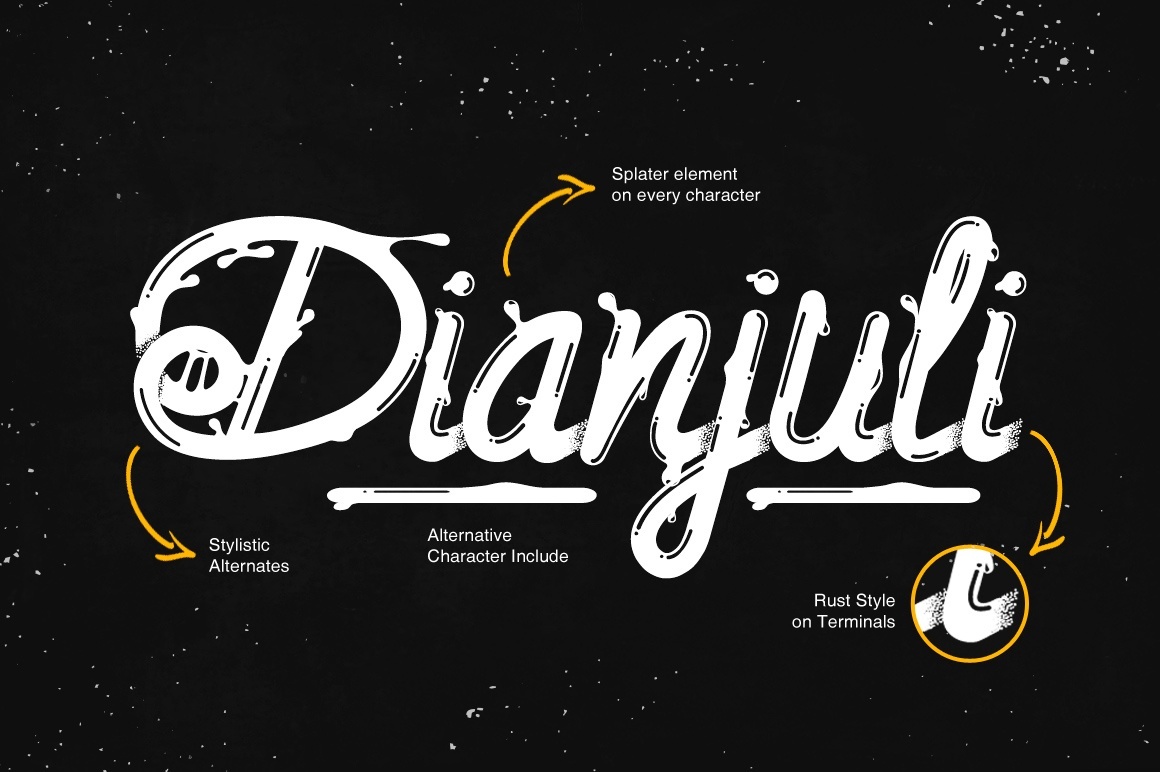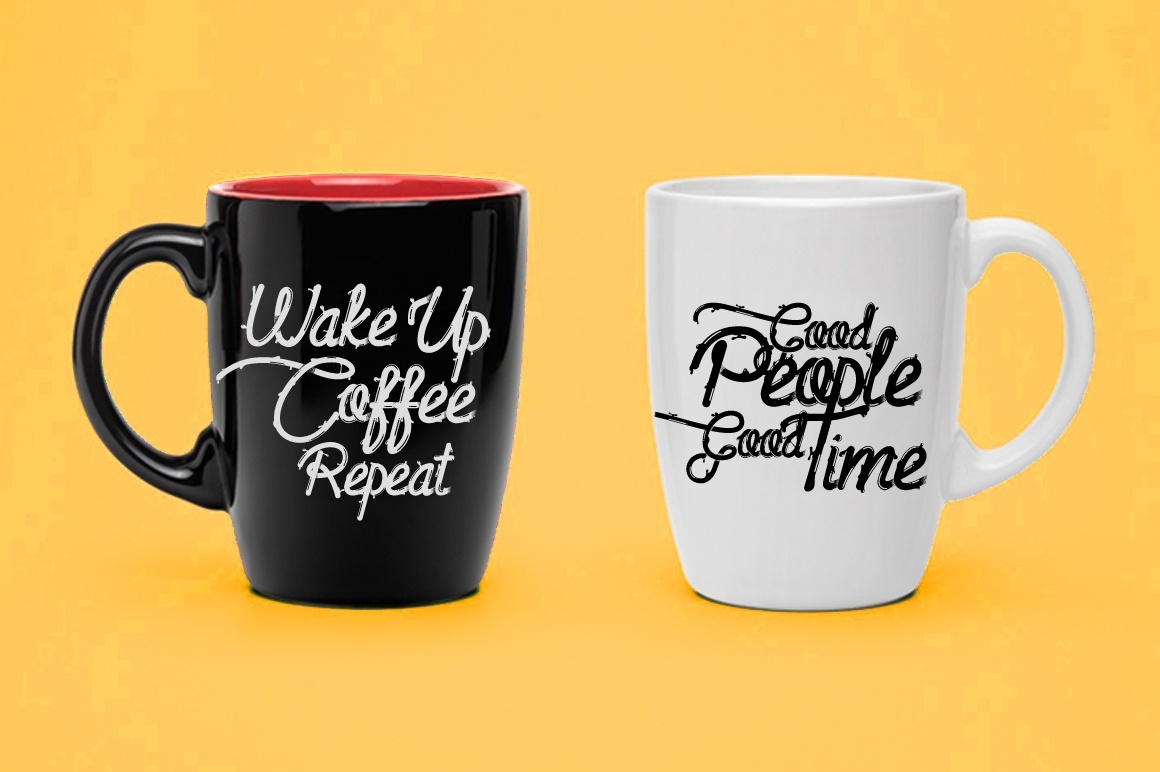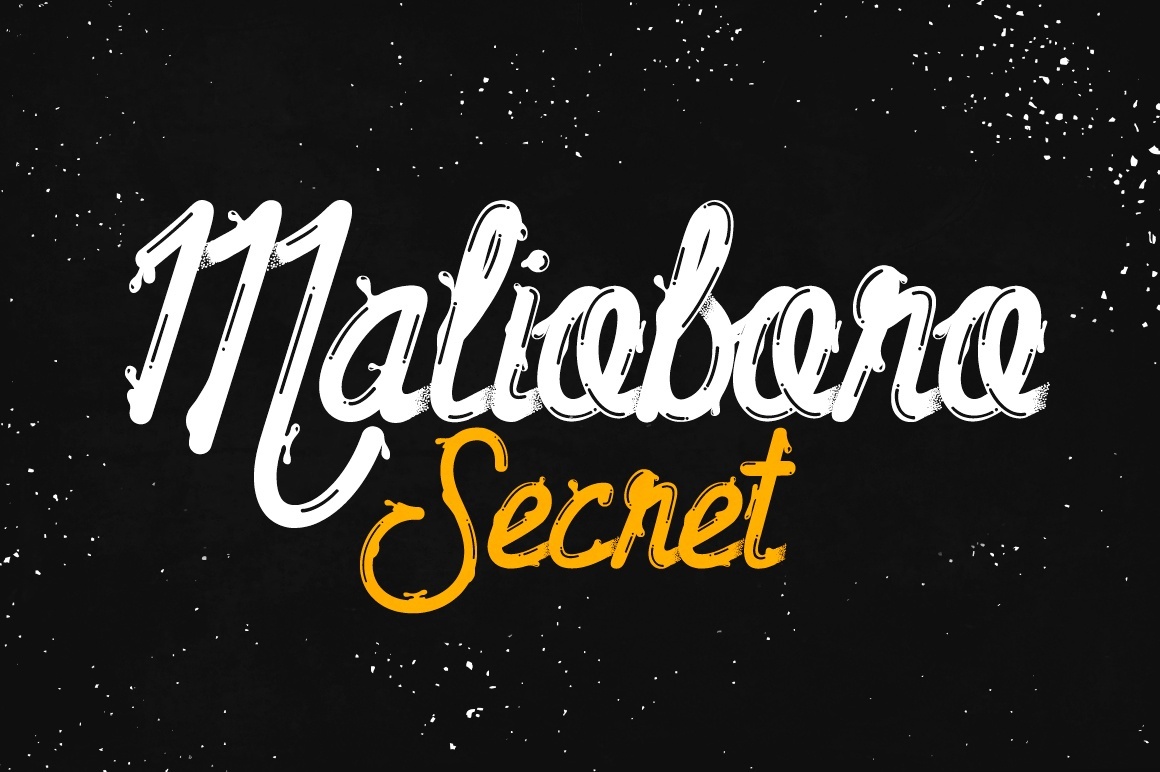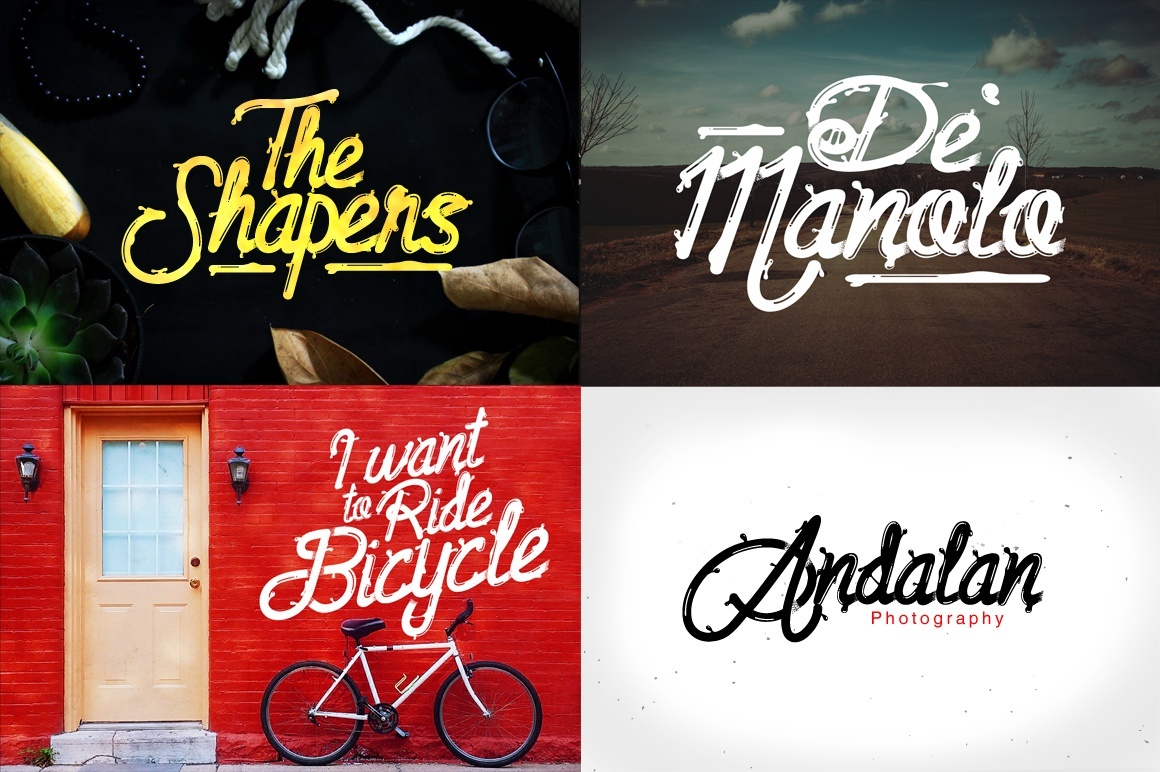 Dianjuli Typeface
Dianjuli
is a handpainted typeface that inspired from  with a customible style it's perfect for creating Mural, a headline, logotype, and t-shirt/ apparel design it's easy to use in any software or device. The characteristic of Dianjuli is rough underground inspired from urban art, tattoo, grafitti style with the unique handmade touch characteristic.
---
File IncludedFeatures


Uppercase


Lowercase


Numerals & Punctuations


Alternative Character


---
Follow me on Instagram to get the latest updates on new typefaces and chances to win new stuff :
http://instagram.com/WNPRH
Thanks
You'll get a 270.2KB .ZIP file.
More products from wnprh