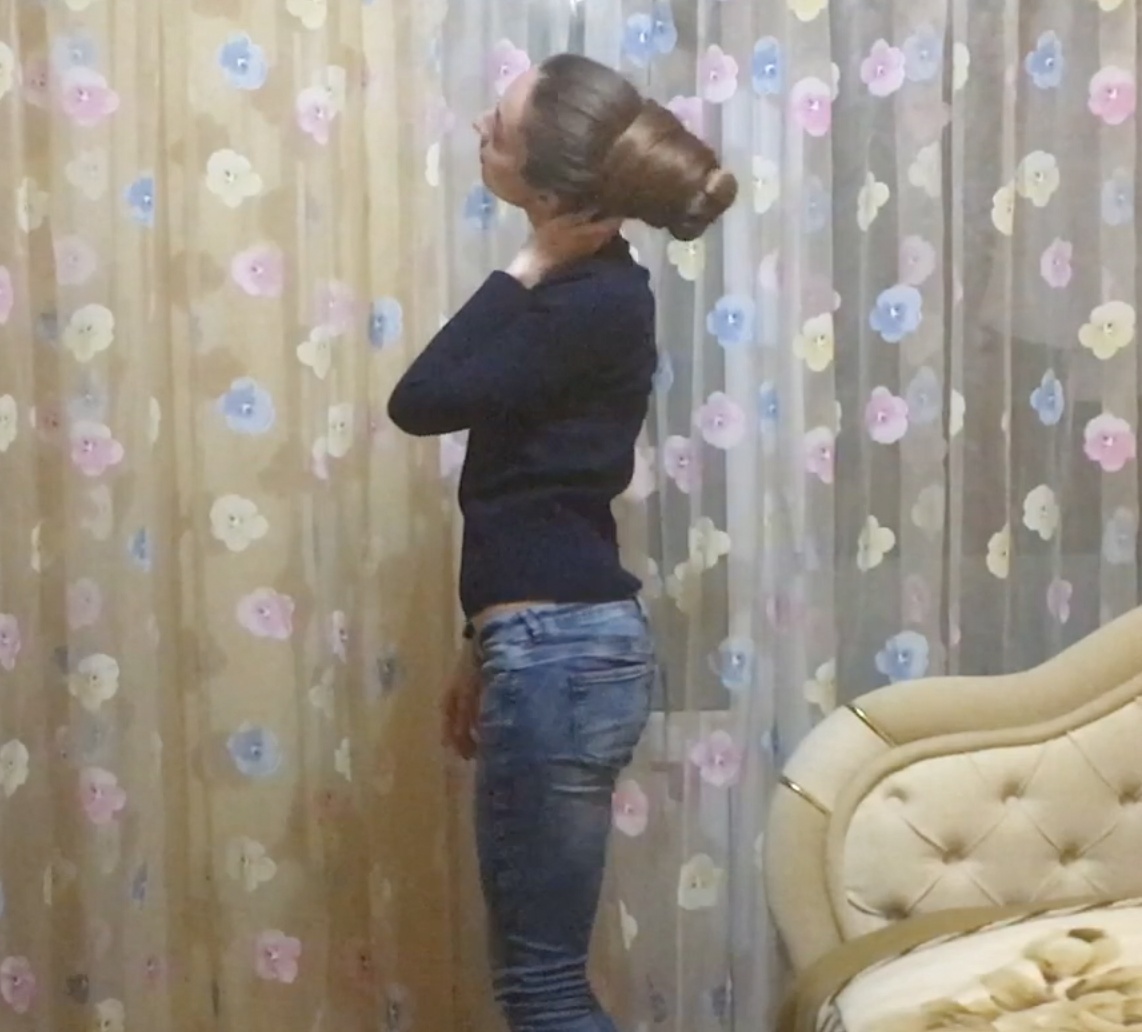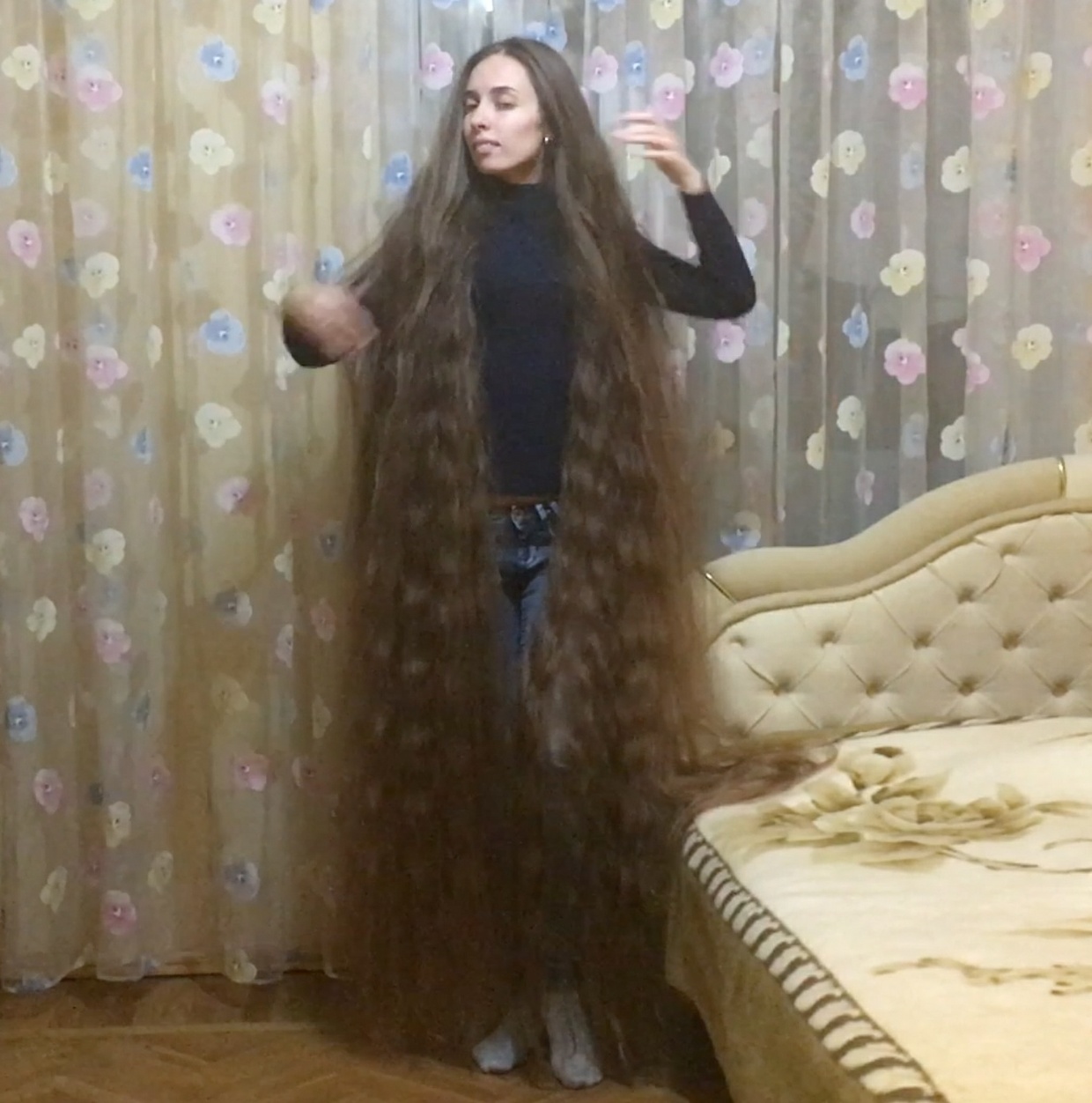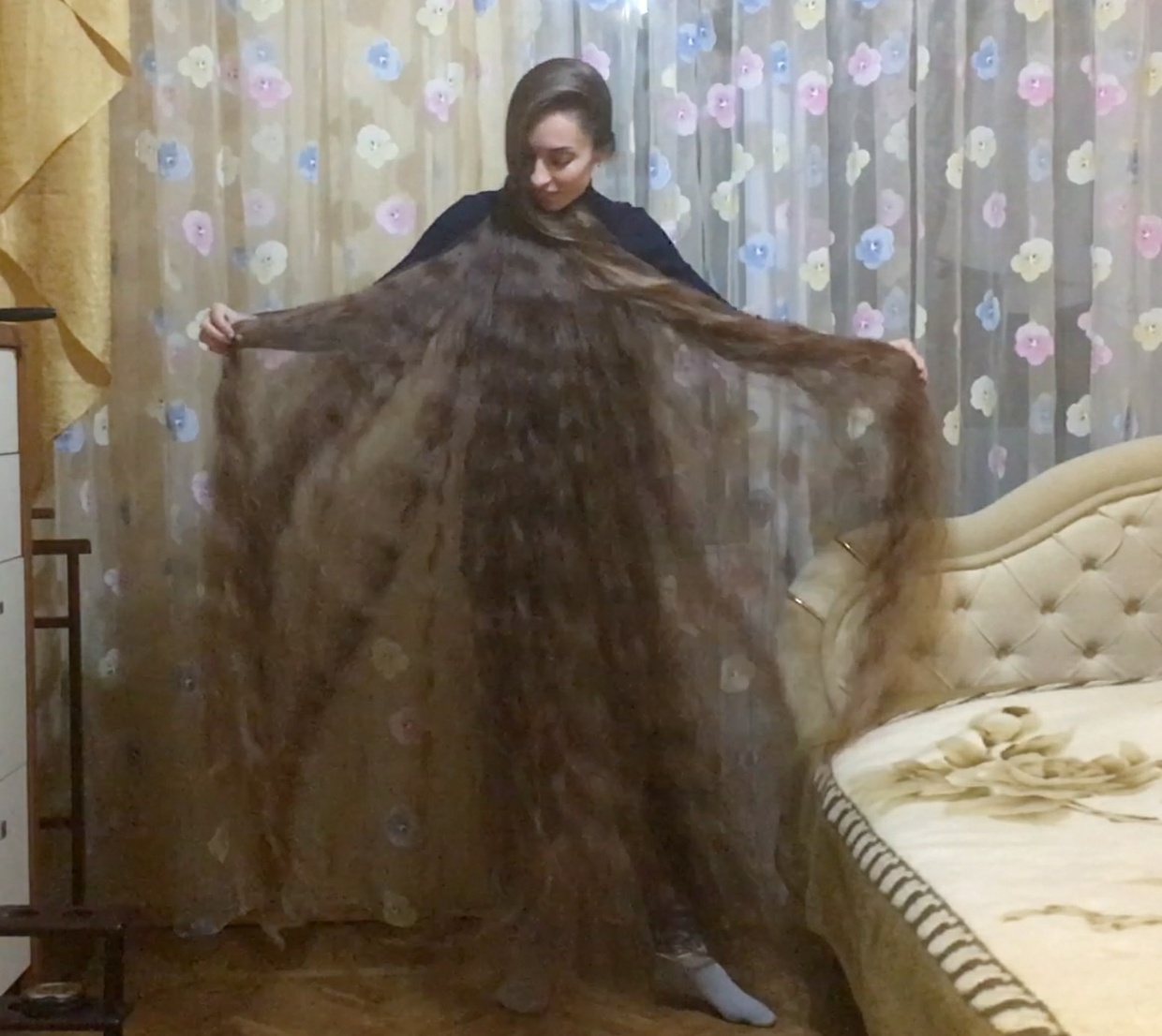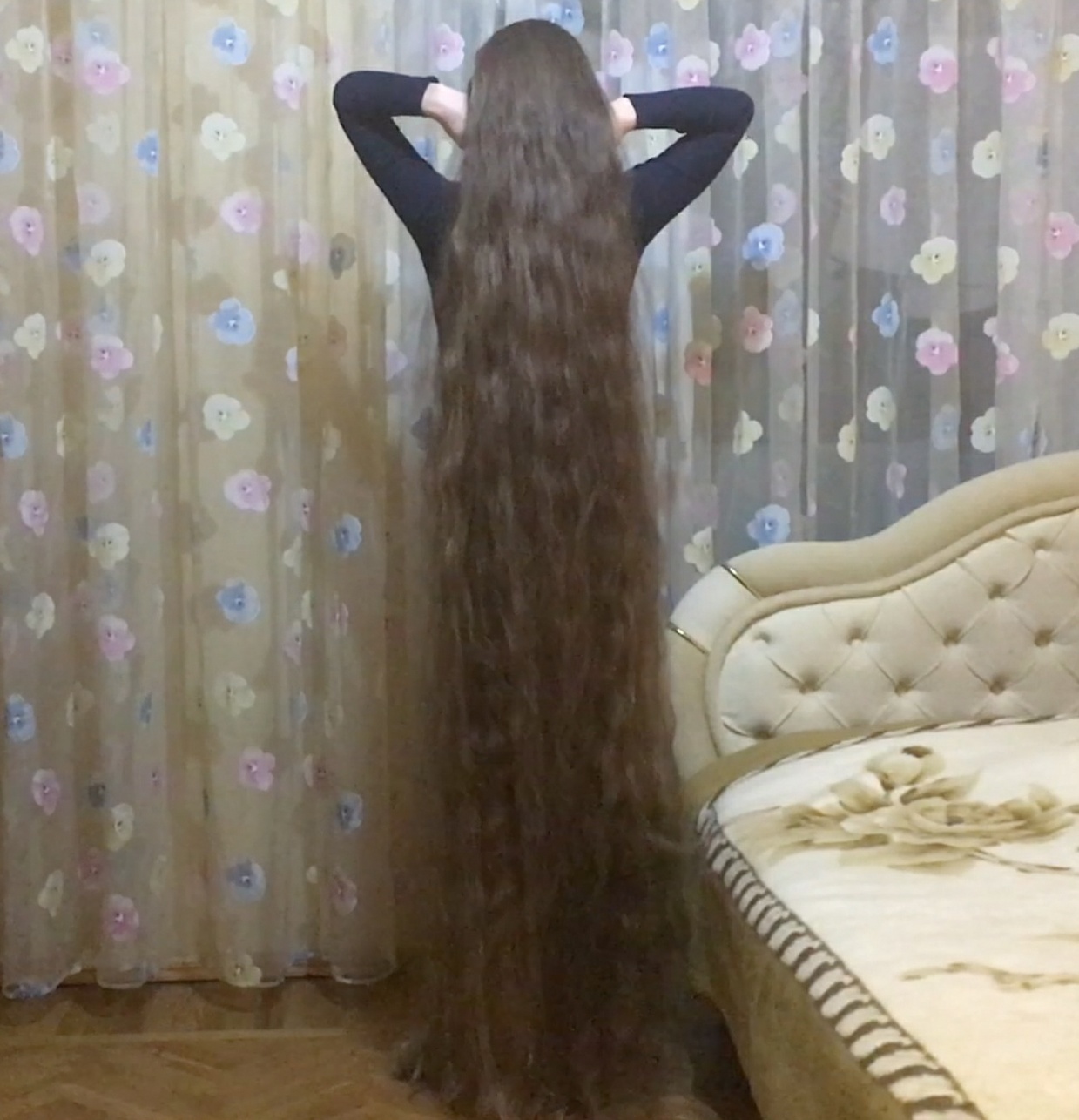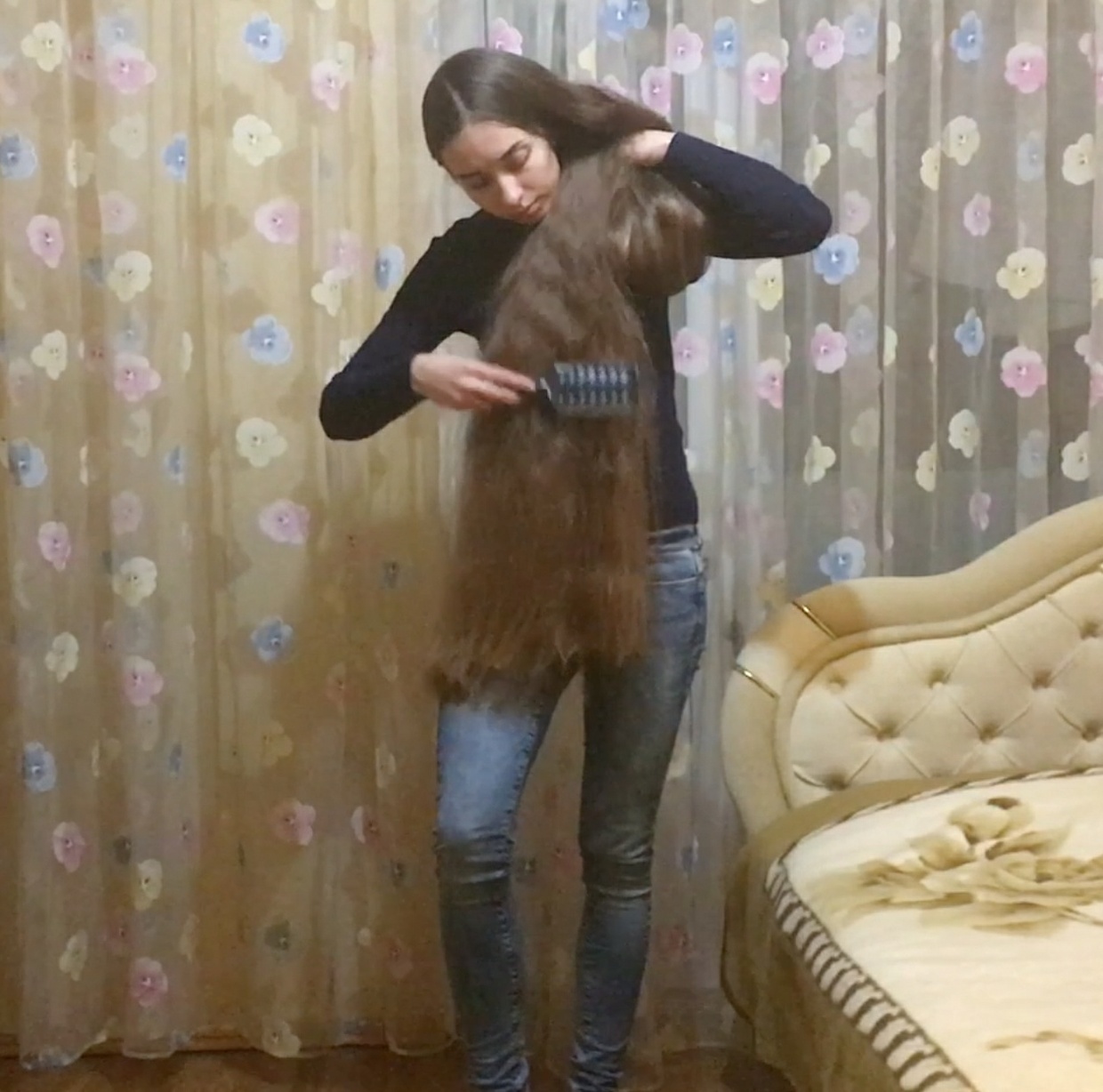 VIDEO - Extreme hair and a giant bun
Preview: 
https://www.youtube.com/watch?v=N6cMGA7pc9E
This is not a lady with very long hair. This is very long hair with a lady.
Seriously, she has some of the thickest, longest hair we have ever seen, and she is one of our floor length hair model.
Floor length hair is very unique, but when it is in one length, super thick, heavy and in such good condition, it is beyond unique, she is 1 in a BILLION!
Her hair is so amazing, that you truly can not believe it, it´s almost hard to believe even when you see it!
She has been in several news and she is very, very famous within the long hair world.
She has won competitions, and it´s not hard to see why.
This is a video where she stands by her bed in her bedroom, showing how extremely massive, long, thick and heavy her hair is.
Ponytails, bun, bundrop and a LOT of hair play with a LOT of hair is what you get!
In this video you will see long hair play and display, bun and bundrop, massive ponytail, hair twirling and twisting, long hair swinging/swaying and much more!
This video is over 11 minutes in length.
If you buy this video within the first 24 hours, you will get a discount of 20%!
Discount code: discount
You'll get a 1.6GB .MP4 file.
More products from RealRapunzels