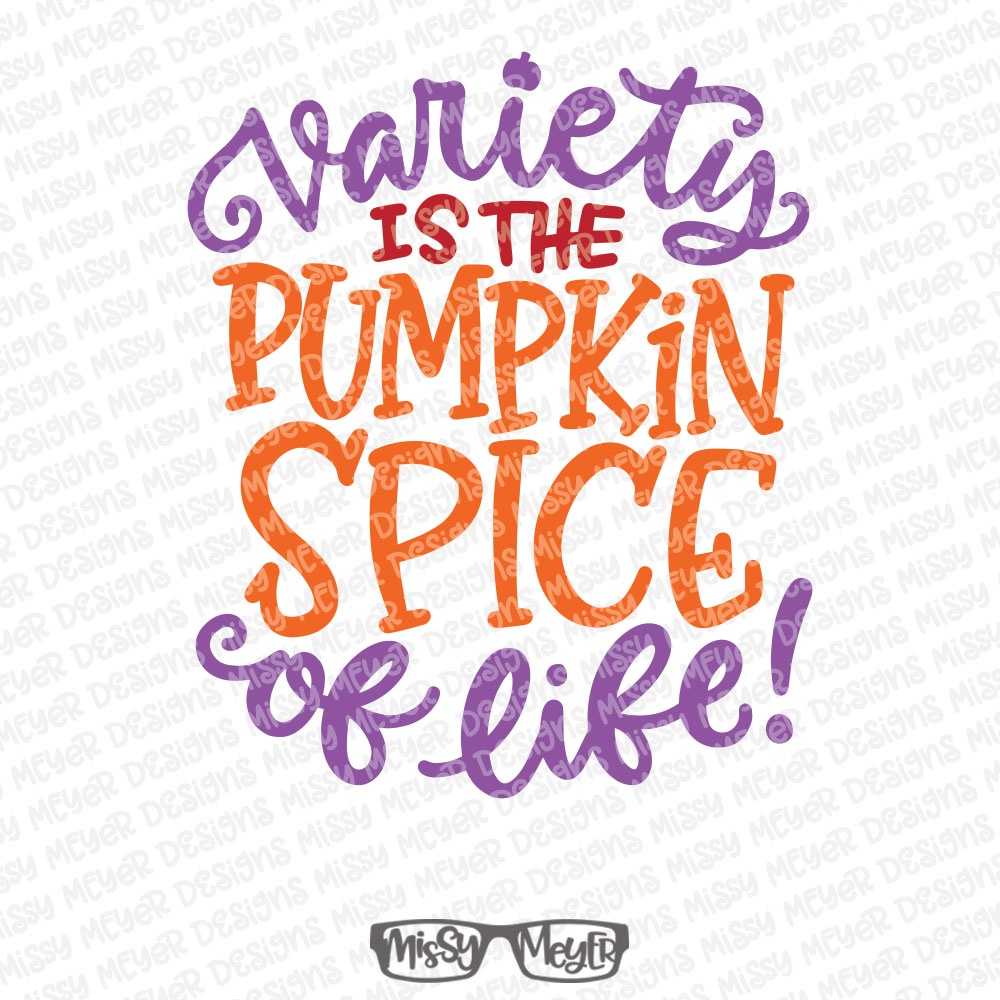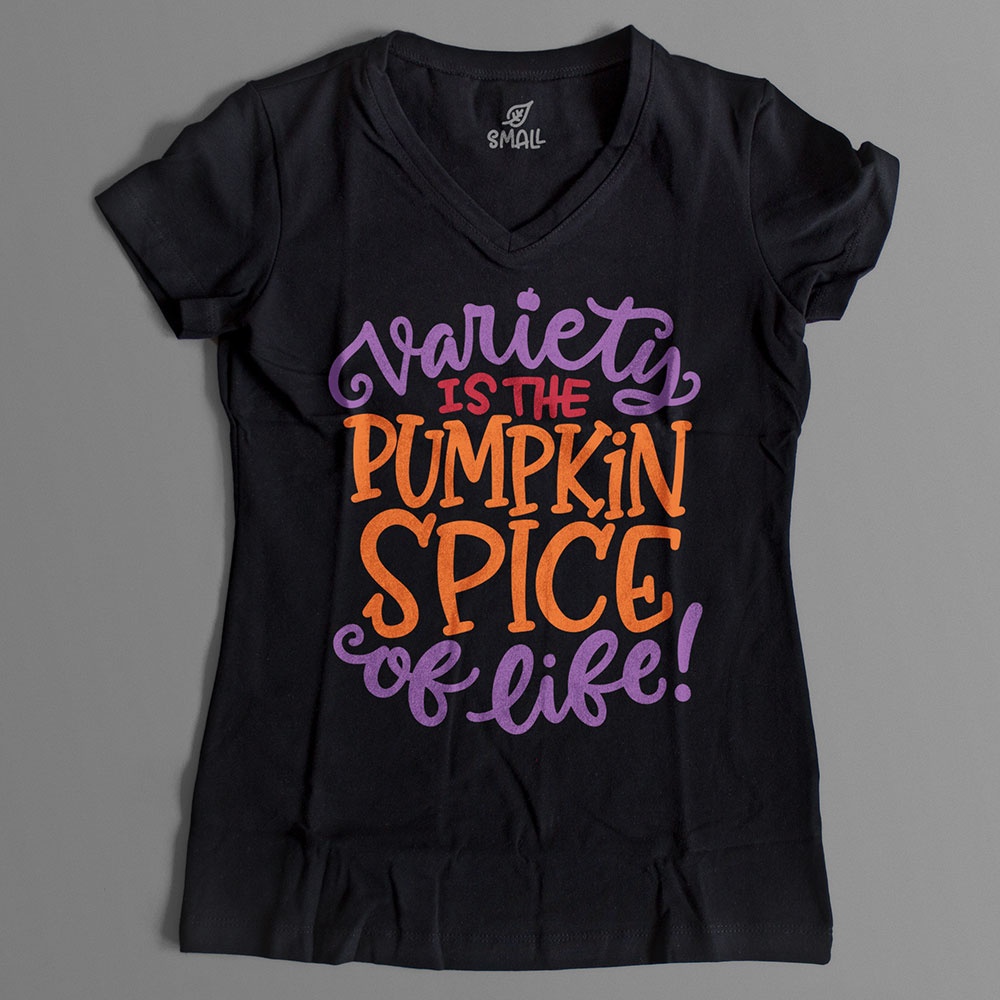 FREE hand-lettered SVG - Variety is the pumpkin spice of life!
You pumpkin spice people kind of perplex me. The spice part I can get behind, but I'm just not a fan of pumpkin flavor. I guess during the fall I'll stick with apple pie spice, or maybe spiced apple cider. Mmmm, cider. Dangit, now I want some.

ANYHOO! I present to you a hand-lettered design of the phrase "Variety is the pumpkin spice of life." I've applied colors to it, but of course you can recolor it to your heart's content.

And did I mention that it's FREE?  Awwww, yeah! Though I have this set up as pay-what-you-want, so if it's worth a buck or two to you, feel free to throw some dolla dolla bills my way! But if you want it for free, that's cool too! Just put $0 in the amount field.

This design comes with a commercial license, so you can put it on anything you want to sell! Shirts, mugs, posters ... whatever floats your boat. And I'm including SVG, DXF, PNG, and EPS file formats, so there should be something for everyone. :)
You'll get a 2.5MB .ZIP file.
More products from Missy Meyer