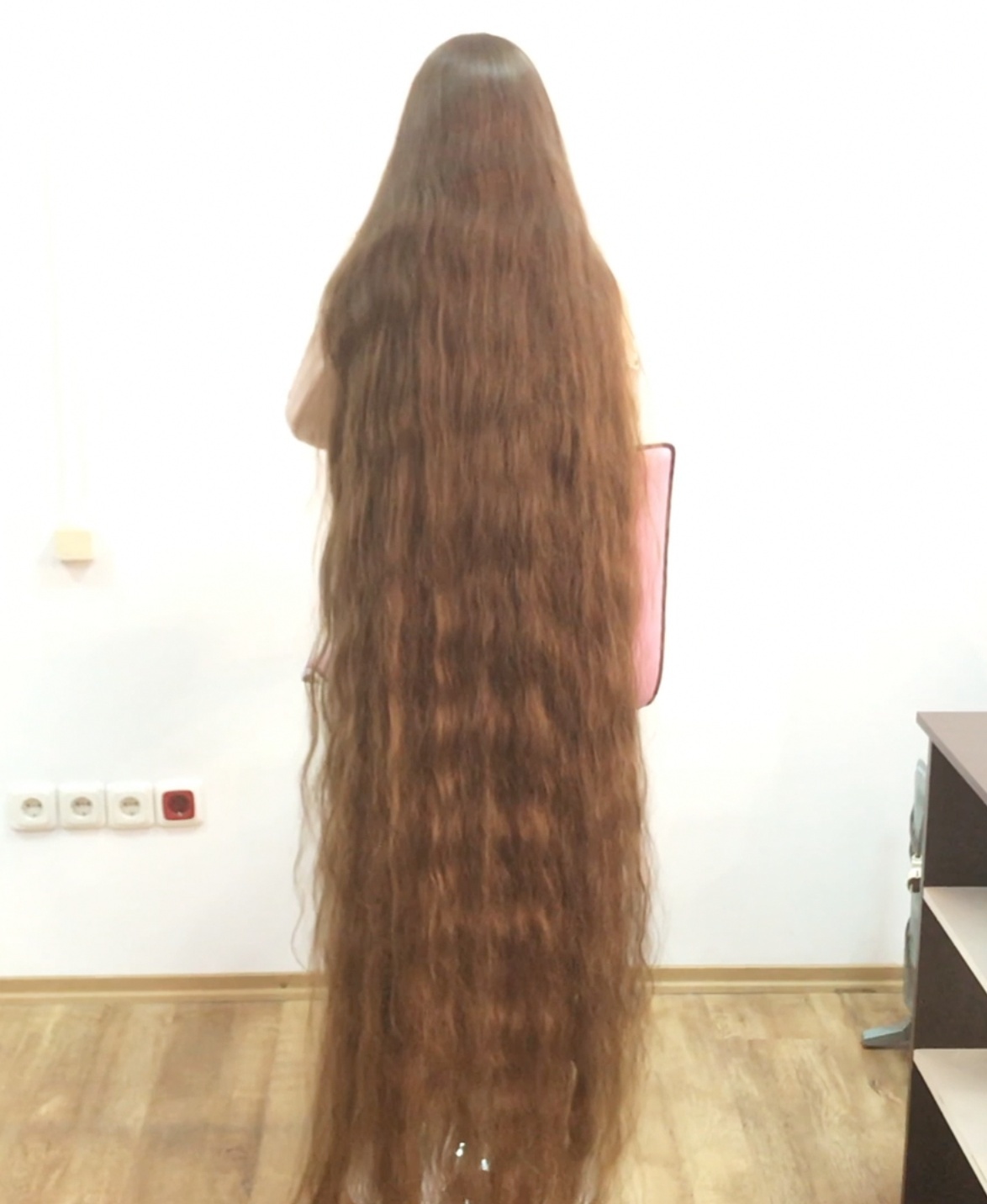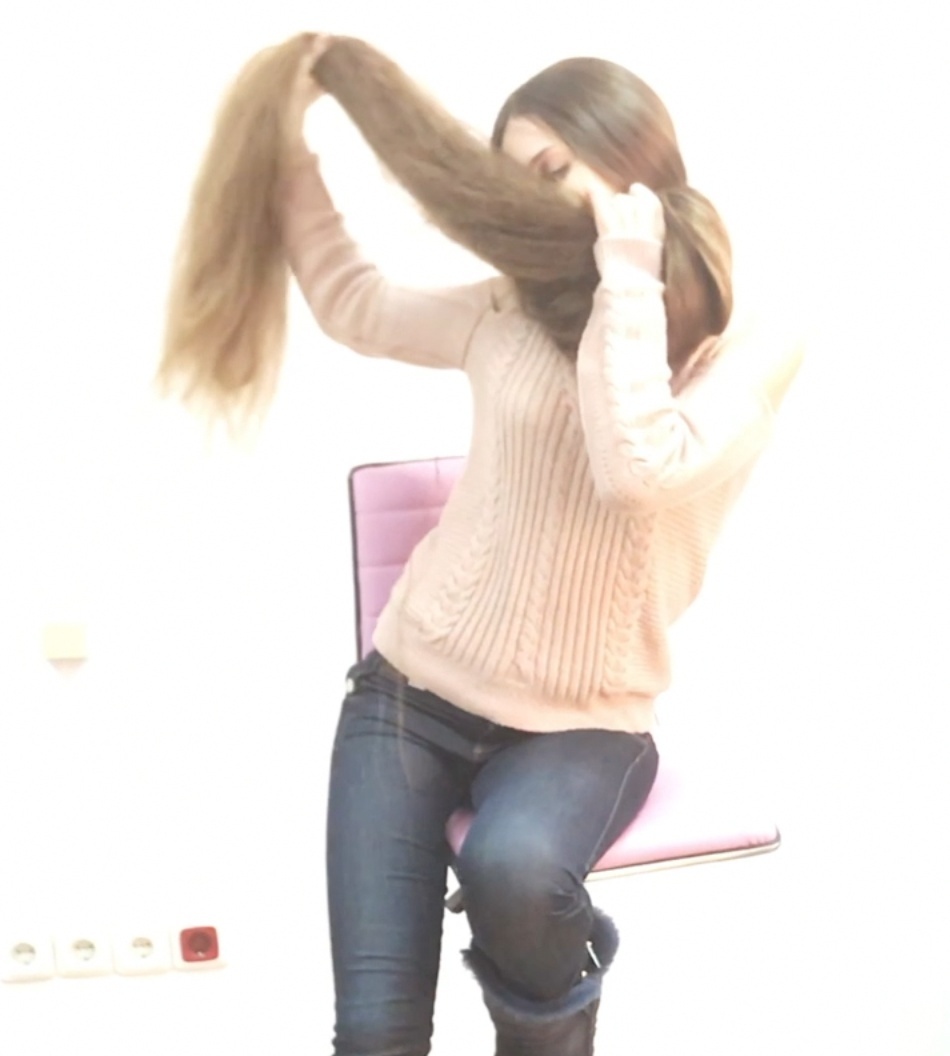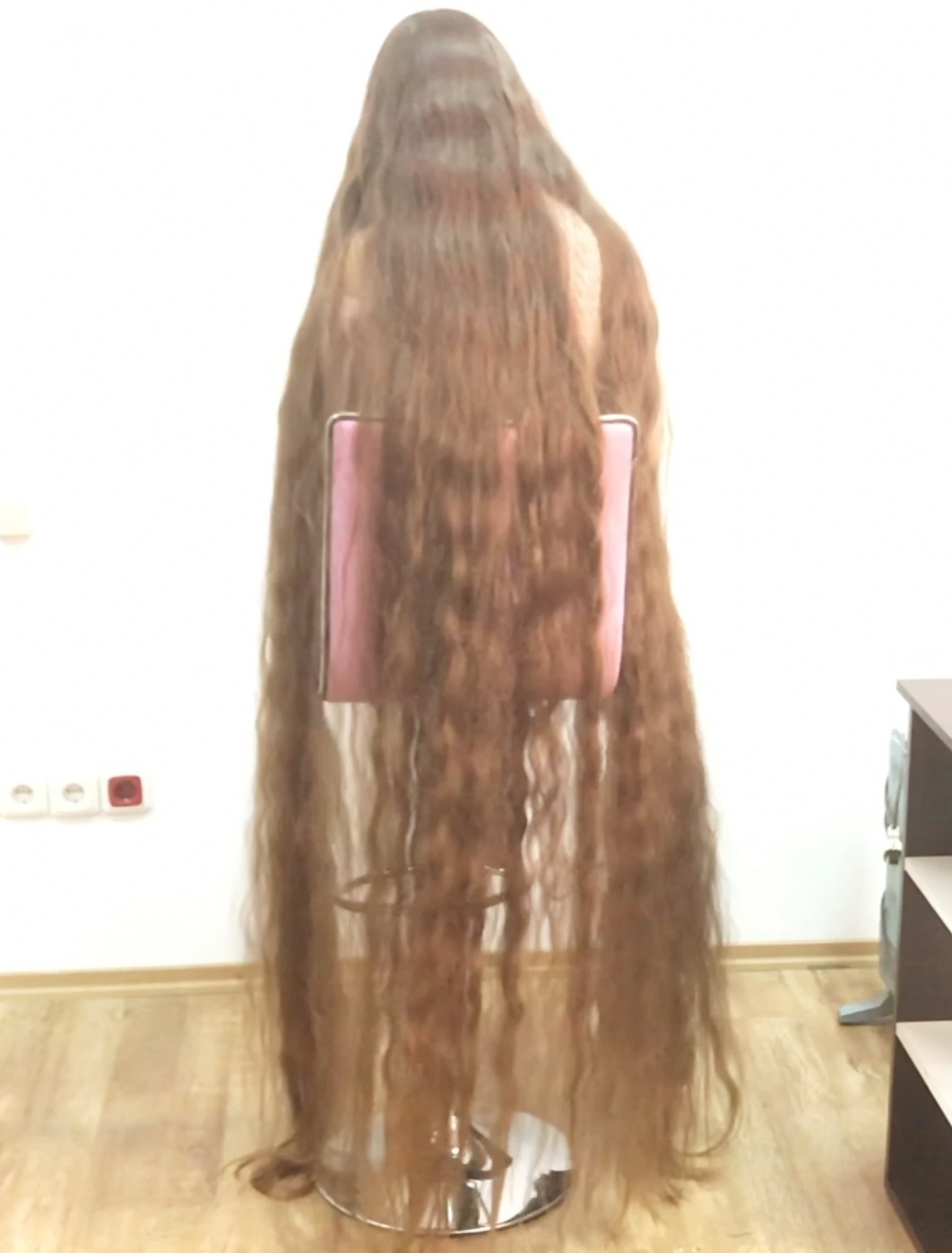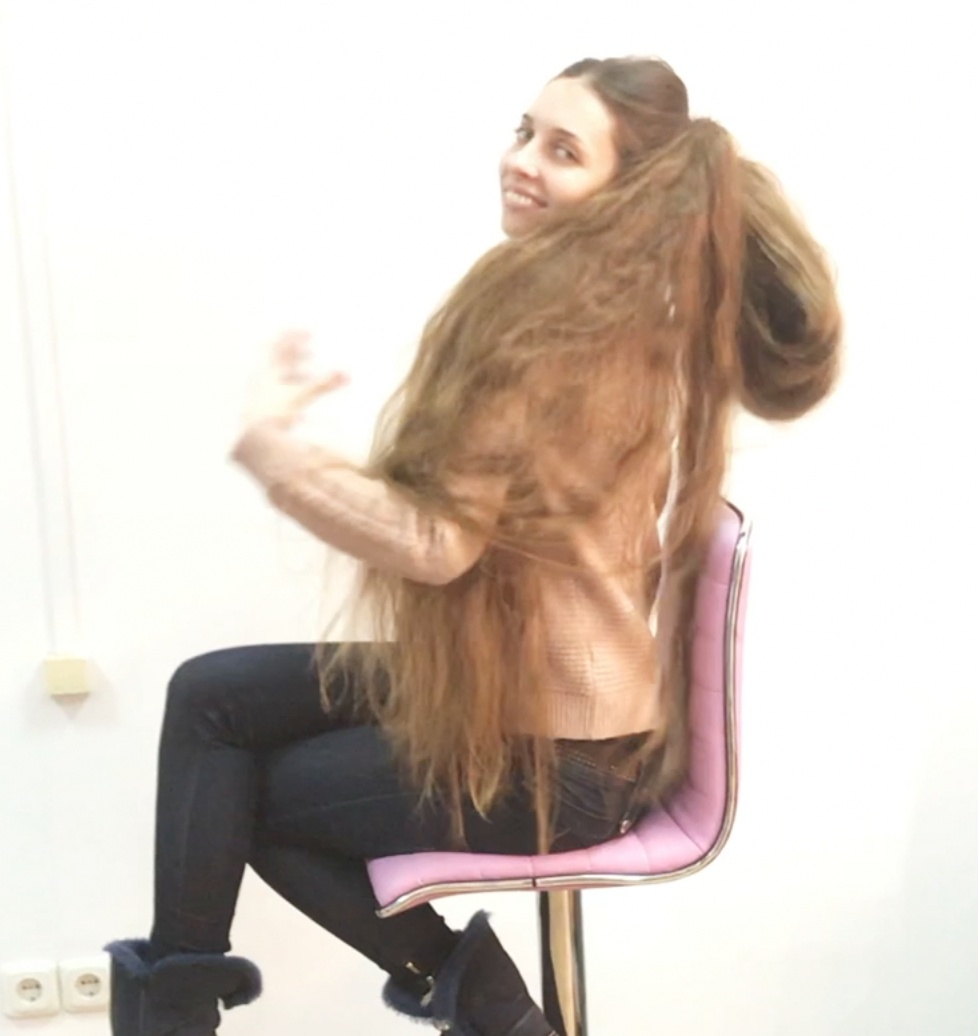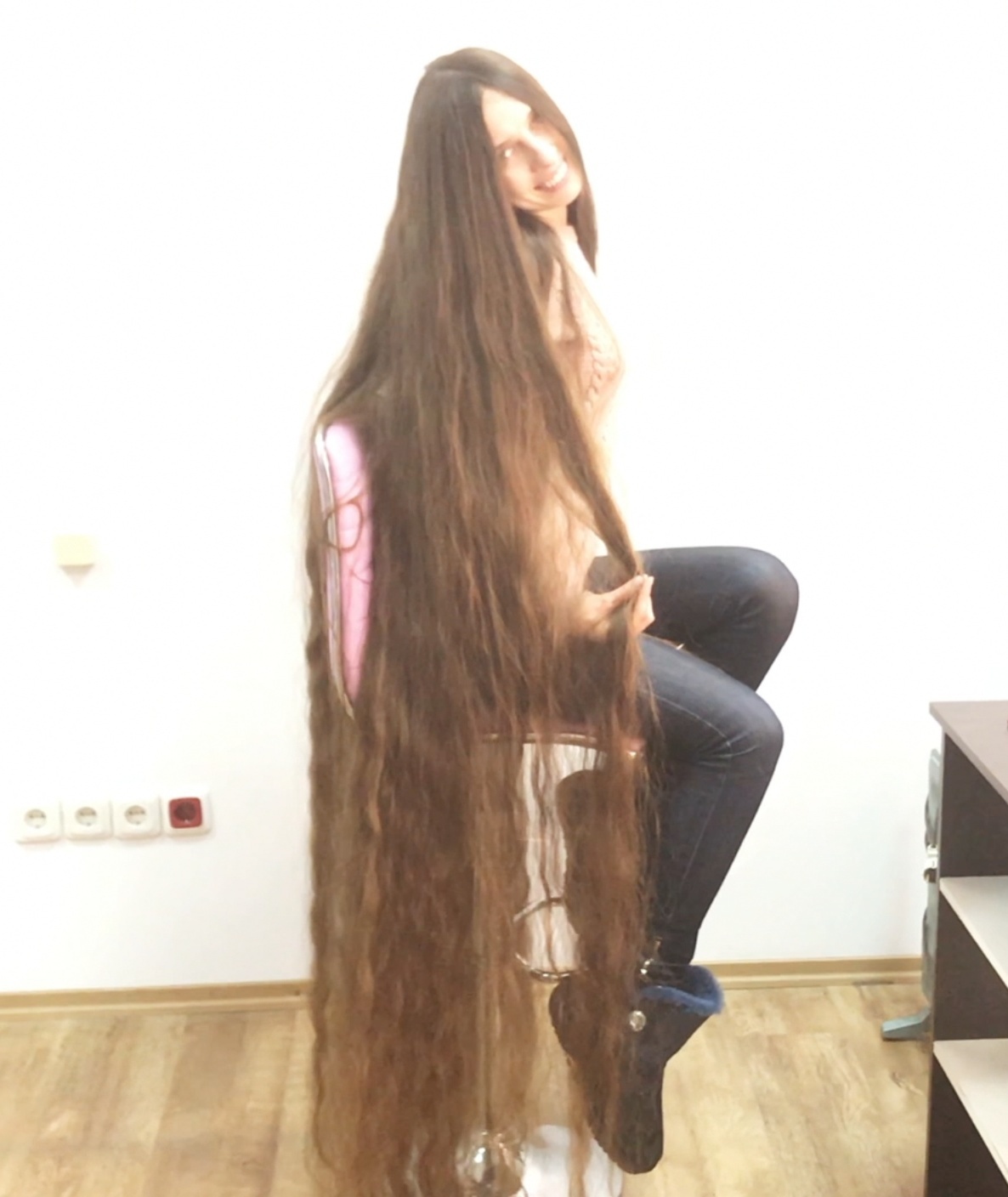 VIDEO - The pink chair
Preview: 
https://www.youtube.com/watch?v=SYWxCQlq88U
Hair, hair and more hair.
If you love super long hair, you have heard of Alena, and she is that kind of person that doesn´t really need an introduction.
She is a celebrity within the long hair community and everyone knows who she is.
She is a long hair contest winner, easily taking the first place with her super thick and massive ankle length mane.
Then she became a RealRapunzels model, and her hair has grown a lot while she has been our model, so now her hair is floor length, or maybe a bit longer.
As you probably already know, she is going for longer hair as long as it stays healthy and thick all the way down to the ends.
This chair, which she is sitting on in this video, is no match to cover for her hair, as her hair can cover several people at once. Why are we telling you this? Simply to give you a "picture" of how ultra thick and massive her super long mane of straight silky hair is. It´s unbeliveable!
This video features her sitting on a high pink chair, covering the chair, her lap and herself with her super long hair, smelling it, letting it swing both slowly and faster from side to side, giving you the ultimate hair show movements, that every long hair lover and enthusiast loves!
Note:
The background in this video is very bright, and therefore the low price of the video.
In this video, you will see long hair play and display in chair, hair swinging and swaying, lifting and tossing hair, hair smelling, covering herself in her hair, wrapping hair around neck and much more!
This video is over 10 minutes in length.
If you buy this video within the first 24 hours, you will get a discount of 20%!
Discount code: discount
You'll get a 1.4GB .MP4 file.
More products from RealRapunzels