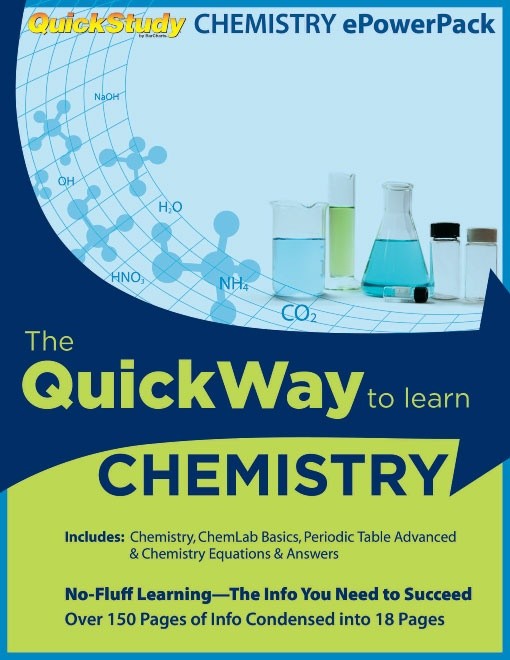 Chemistry Study Review PowerPack - 4 Study Guide Bundle
QuickStudy's Chemistry guides are the ideal study tool for any student. Now you can have all the essential Chemistry guides in one specially priced bundle.

The chemistry PowerPack includes all of the guides a student needs to succeed in Chemistry.

This bundle includes our best-selling:
1. Chemistry Guide
2. ChemLab Basics
3. Periodic Table Advanced
4. Chemistry Equations & Answers.

This no-fluff PowerPack is 18 pages of essential information that Chemistry students need.

Perfect for all levels of high school, college and health science students.

You'll get 1 file (4.1MB)
More products from Examville