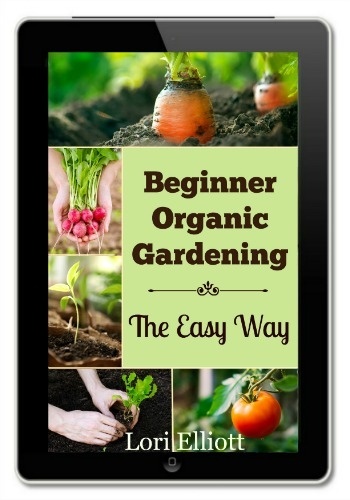 Beginner Organic Gardenin
Whether you've never planted a garden before or whether you've been trying to garden for a few years but you're feeling frustrated with your lack of success, the information in this book can give you the tools you need to grow your own vegetables naturally. With simple, step-by-step instructions, you'll learn how to go from start to finish to plant your garden at the beginning of the season, to take care of your garden throughout the summer, and to enjoy harvesting your own home-grown vegetables.

The goal of this book is to keep things as simple and easy as possible while still including all the information that you really need. The amount of information and advice you can find about gardening can easily become overwhelming and confusing, so the chapters in this book focus on the basic information that you need to know in order to have a successful beginner organic garden.

The topics covered in this book include:
- Choosing the best types of seeds and seedlings for your garden
- How to plan out your garden so you have the best chance for success
- Getting to know your soil and building healthy soil
- How to create a compost pile
- Companion planting tips
- Instructions for when and how to plant seeds and seedlings
- Watering tips
- Tips for controlling weeds, pests, and diseases naturally and without chemicals.
- Information on when to harvest your produce and how to store it best
- How to save seeds for next year's garden.
You'll get a 1.9MB .PDF file.
More products from Our Heritage of Health