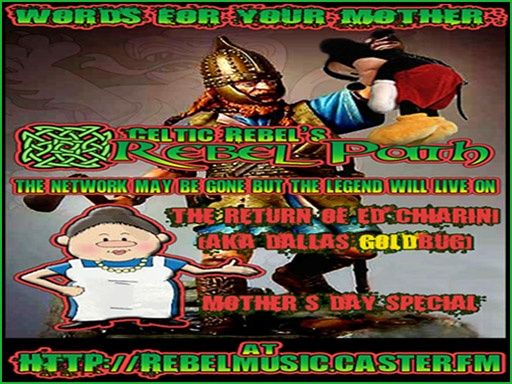 Dallas Goldbug [Mother's Day] (May 2013)
Ed Chiarini (aka Dallas Goldbug) returns for his 5th appearance on a Celtic Rebel show. Lots of topics were discussed, including: Columbine, Saturday Night Live, the Housewives, the Greenburgs, the Clintons, Steven Spielberg, Abraham Lincoln, Obama, Kennedy, Maryilyn Monroe, Heath Ledger, fake news, actors, media flooding, Russia Today, Alex Jones, David Dees, Sorcha Faal, Jeff Rense and pretty much every other stream of disinformation. Commercial-Free, Edited, Normalized [128K; 04H:12M].
You'll get a 230.6MB .MP3 file.
More products from The Celtic Rebel