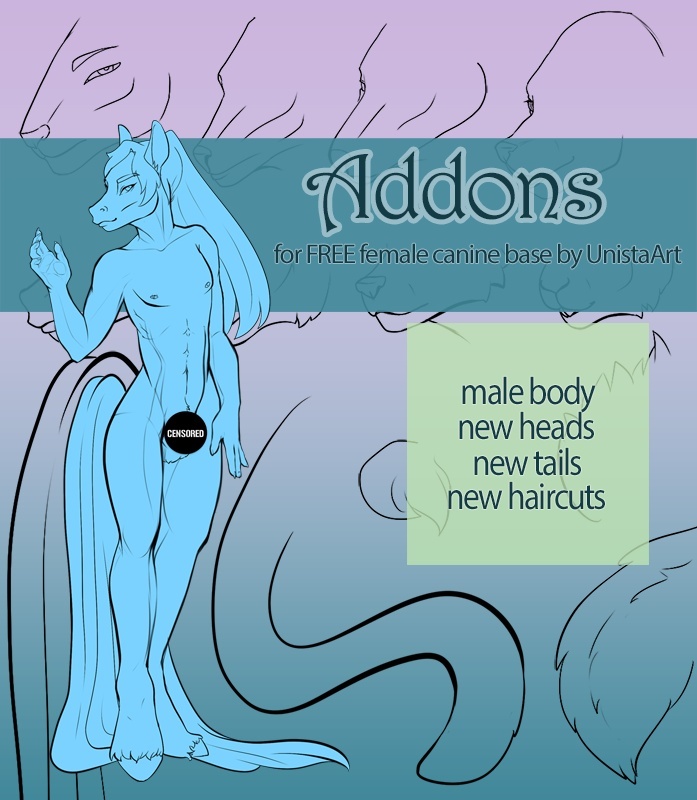 [P2U] Upgrade for Ref base by UnistaArt
--+Content+--
+ upgrade to male body;
+ 7 heads;
+ 6 tails:
+ 6 ears;
+ 7 pieces of haircuts, so you can play with them.
You need this base for this pack:
http://www.furaffinity.net/view/16485664/
Download includes
+ .psd file
~Rules~
You can edit the base and add Accessories.
You can make Adoptable/Ref/characters/comissions for USD or points!
Credit me back please.
x Don`t resell or redistribute to anyone.
x Don`t claim as your own.
x Don`t trace or copy the base, please.
You'll get a 2.3MB .PSD file.
More products from Xaineko