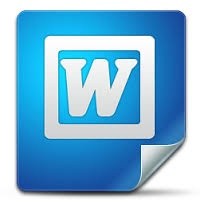 advantages and disadvantages of global sourcing of supplies
Task: write an essay on the following question by using appropriate theory and frameworks. 
Topic: Critically evaluate the advantages and disadvantages of global sourcing of supplies for firms. Support your answer with reference to appropriate literature and examples.
Grade Requirement: Grade "A" 
Thus the essay should demonstrate an excellent 
 Understanding of Global Sourcing core issues and relevant theories. 
 Content and a very good underlying argument. 
 Critical engagement with the key debates. 
 Reference to appropriate and relevant literature. 
Essay Content Tips:
Discuss how relevant are these theories today? Be critical when required and back up your arguments.
Use as much up to date examples as possible, from a variety of geographical settings (emerging & developed economies & size of firm ( MNEs and SMEs ).
Helpful Materials: 
1) Hill, C.W. (2012) International Business (Global Ed), Chapter 1, 6 & 17
2) Cavusgil, T., Knight, G., and Riesenberger, J.R. (2008) International Business: Strategy, Management and the new Realities, Pearson Education.
3) Myers, M.B., and Cheung, M.S. (2008) Sharing global supply chain knowledge. MIT Sloan Management Review, 49(4):67-73.
4) Demirbag. M., and Glaister, K. (2010) Factors Determining Offshore Location Choice for R&D Projects: A Comparative Study of Developed and Emerging Regions, Journal of Management Studies, 47 (8):1534-1560.
5) Doh, J.P.(2005) Offshore outsourcing: Implications for international business and strategic management theory and practice, Journal of Management Studies, 42(3):695-704.
6) Farrell, D. (2005) Offshoring: Value creation through economic change, Journal of Management Studies, 42 (3):675-683.
7) Kotabe, M., and Swan, S.K. (1994) Offshore sourcing: reaction, maturation and consolidation of US multinationals, Journal of International Business Studies, 25(1): 115-140.
8) Murray, J. Y., and Kotabe, M. (1999) Sourcing strategies of U.S. service companies: a modified transaction-cost analysis, Strategic Management Journal, 20: 791-809.
9) Trent, R.J., and Moncka, R.M. (2005) Achieving excellence in global sourcing. MIT Sloan Management Review, 47(1):24-32.
Note: Including to the above materials please consider using other references wherever appropriate (at least 2-3 new references).
You'll get 1 file (27.9KB)
More products from ELITE OFFICE