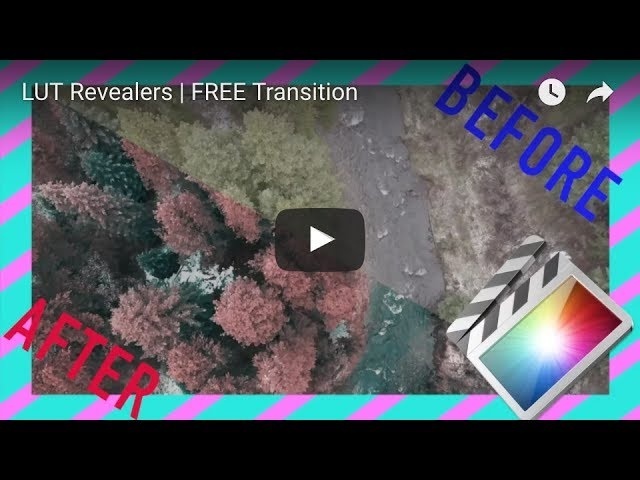 LUT Revealers | Final Cut Pro X TRANSITIONS
You've seen videos before of people revealing LUTs and how the clip changes from one colour to another. Here's how it's done with just a simple drag and drop, no need to mess about with masks.
Check out the video here:
https://youtu.be/eHOgHGJAKBg
How to install Effects for Final Cut Pro X: 
https://youtu.be/T4SCa_fXFkU
Please do not re-sell these products.
You'll get a 36.7MB .ZIP file.