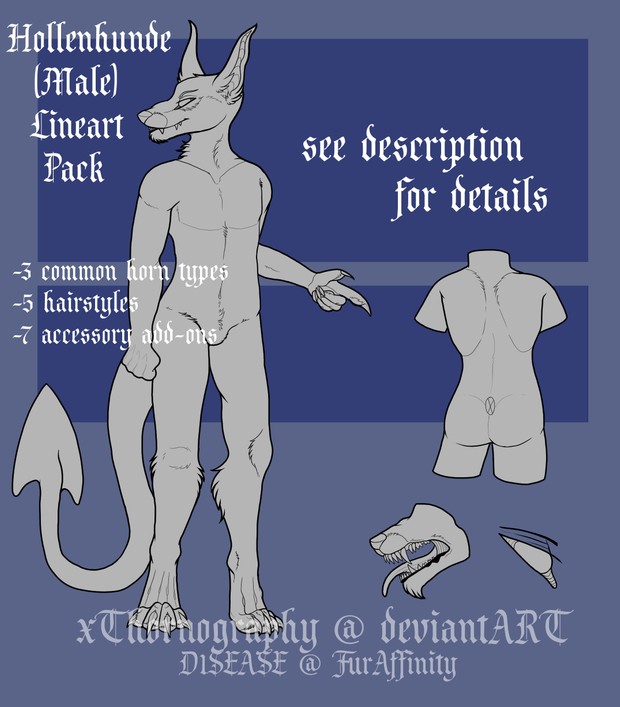 Hollenhunde (Male) Lineart Package
Lineart package for users to create an anthro (male) Hollenhunde. Hollenhundes are simply hellhounds that fit into a specific world created by SynestriaVI @ DeviantART / D1SEASE @ FurAffinity. They are in no way a closed species.

Package includes:
-Full body w/ back view and details.
-3 Horn Shapes (Common ONLY)
-5 Hairstyles
-Accessory add-ons.

Lineart package will be updated periodically.
Linearts can be used for reference sheets and adoptables but credit must not be removed.
$3
You'll get 1 file (4.7MB)
More products from SynestriaVI
35% OFF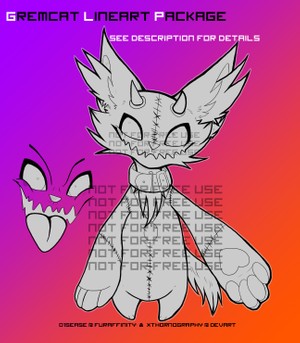 35% OFF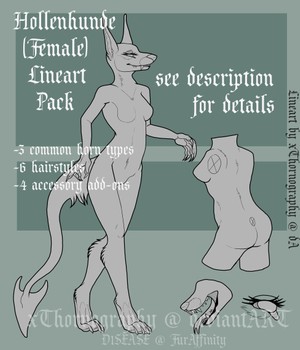 35% OFF