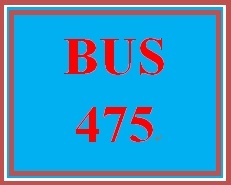 Hush Sports Inc., sellers of sportswear, transitioned from being just a brick-and-mortar store to
Entire Course Link
https://uopcourses.com/
https://plus.google.com/u/0/108200033792883877670/posts/dWT4sDYbQKM
Hush Sports Inc., sellers of sportswear, transitioned from being just a brick-and-mortar store to an online marketplace for sports goods. Hush Sports still relied on customers to call the store for feedbacks or complaints. To speed up the process, the company updated its Web site with options for the customers to review the products they purchased. Positive reviews attracted more customers, and negative reviews helped the company improve its products. Which of the following strategies has Hush Sports included in its business process?
Crowdsourcing
Cooperative advertising
Conversational marketing
Blogging
You'll get a 95.0KB .DOC file.