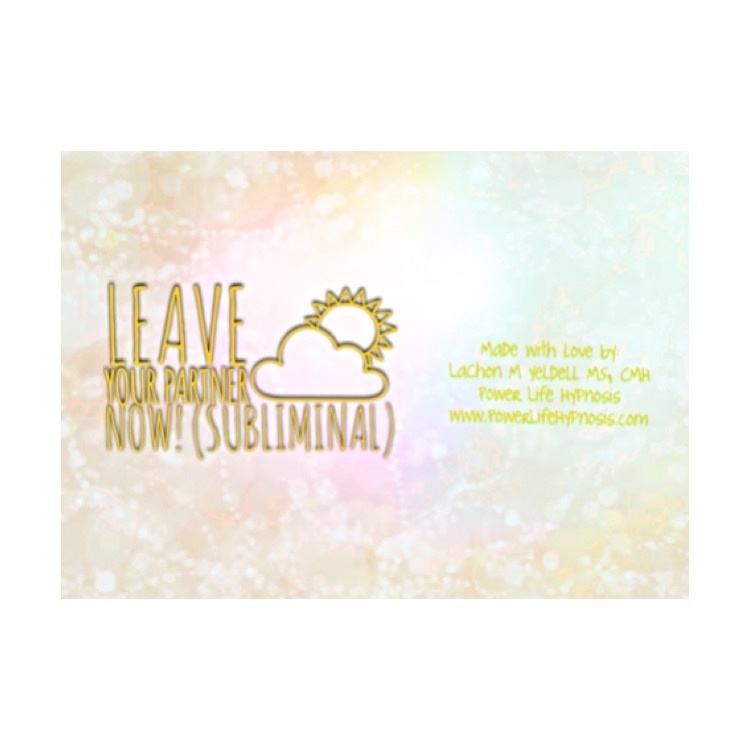 Leave Your Partner Now! (5 Subliminals)
This subliminal is designed to help you develop the strength, courage, and willpower to leave your partner. No matter what reason you have to want to leave - if you are having any difficulties doing so - this subliminal will help!
Comes with bundle of 5 subliminals
No frequencies
Alpha & Theta Binaural Tones
Alpha & Theta Isochronic Tones
please visit
www.powerlifehypnosis.com/subliminals
for listening instructions and to learn how to get the most out of your subliminals
$30
You'll get a 90.3MB .ZIP file.
More products from Power Life Hypnosis