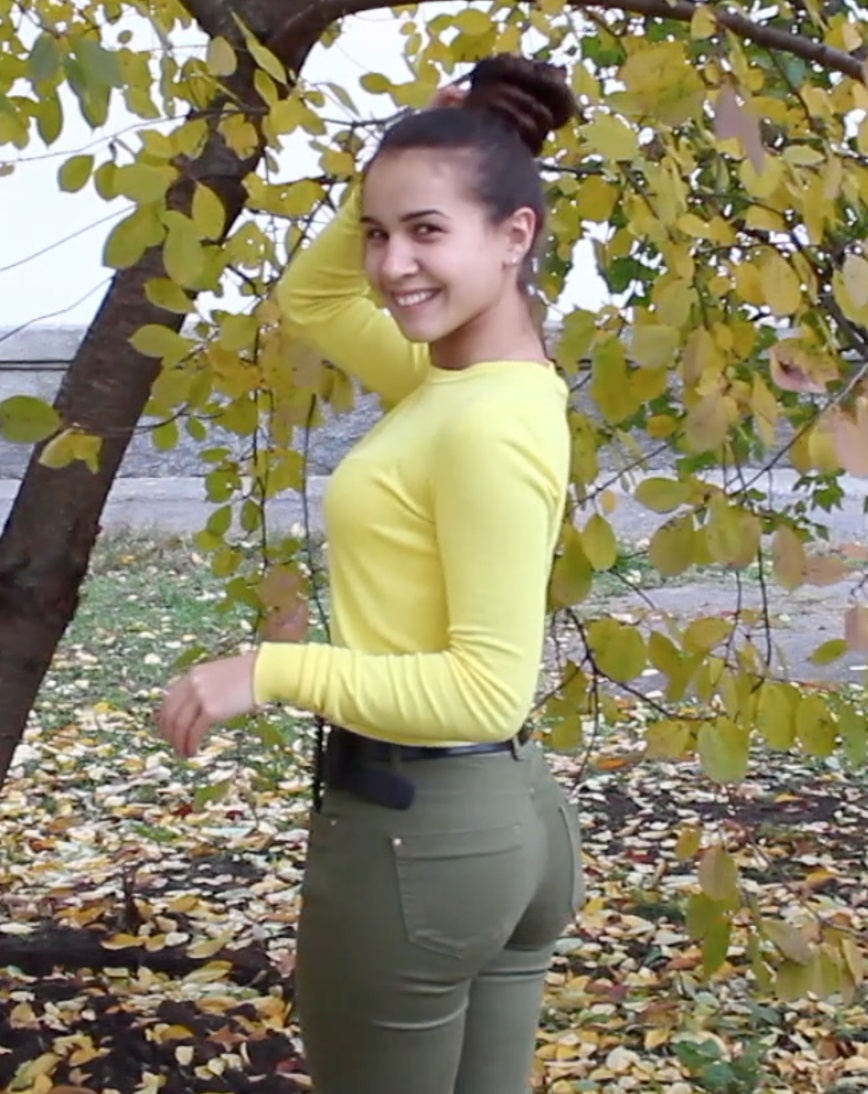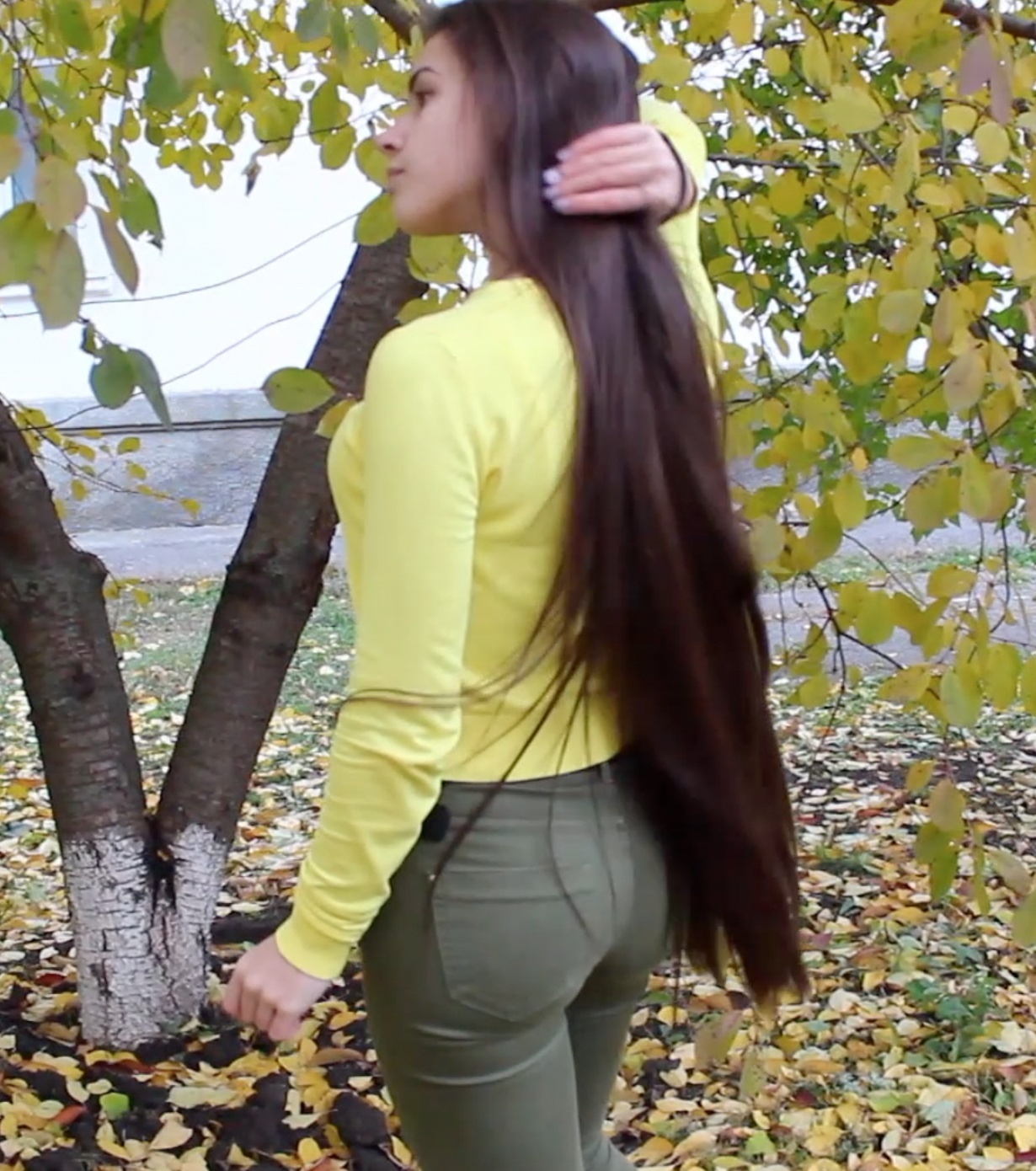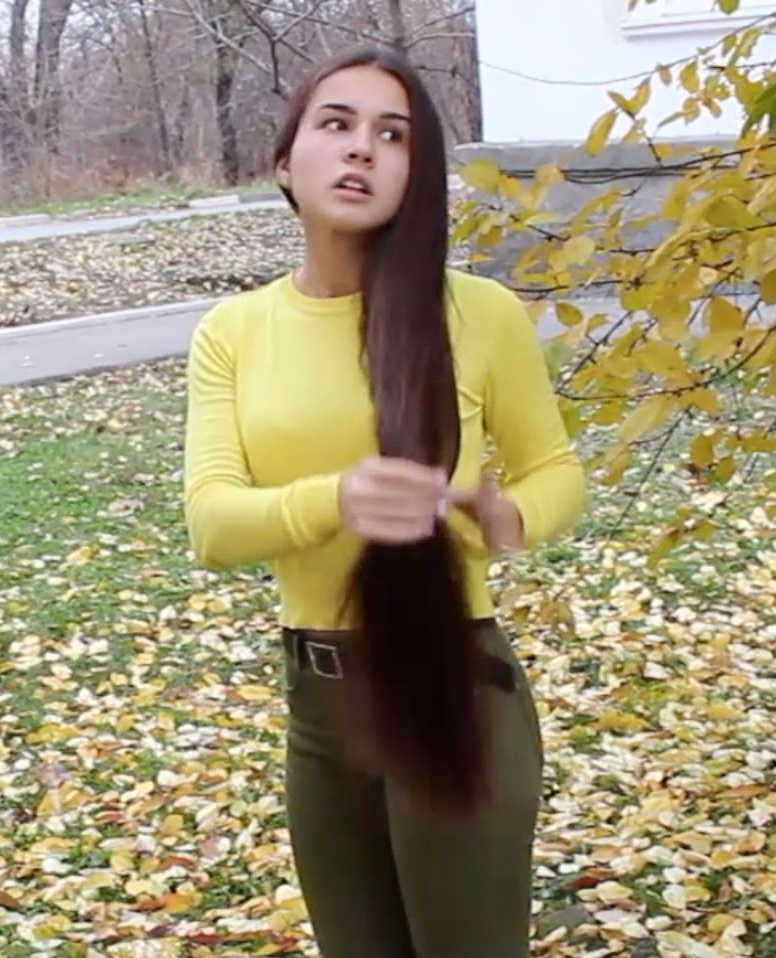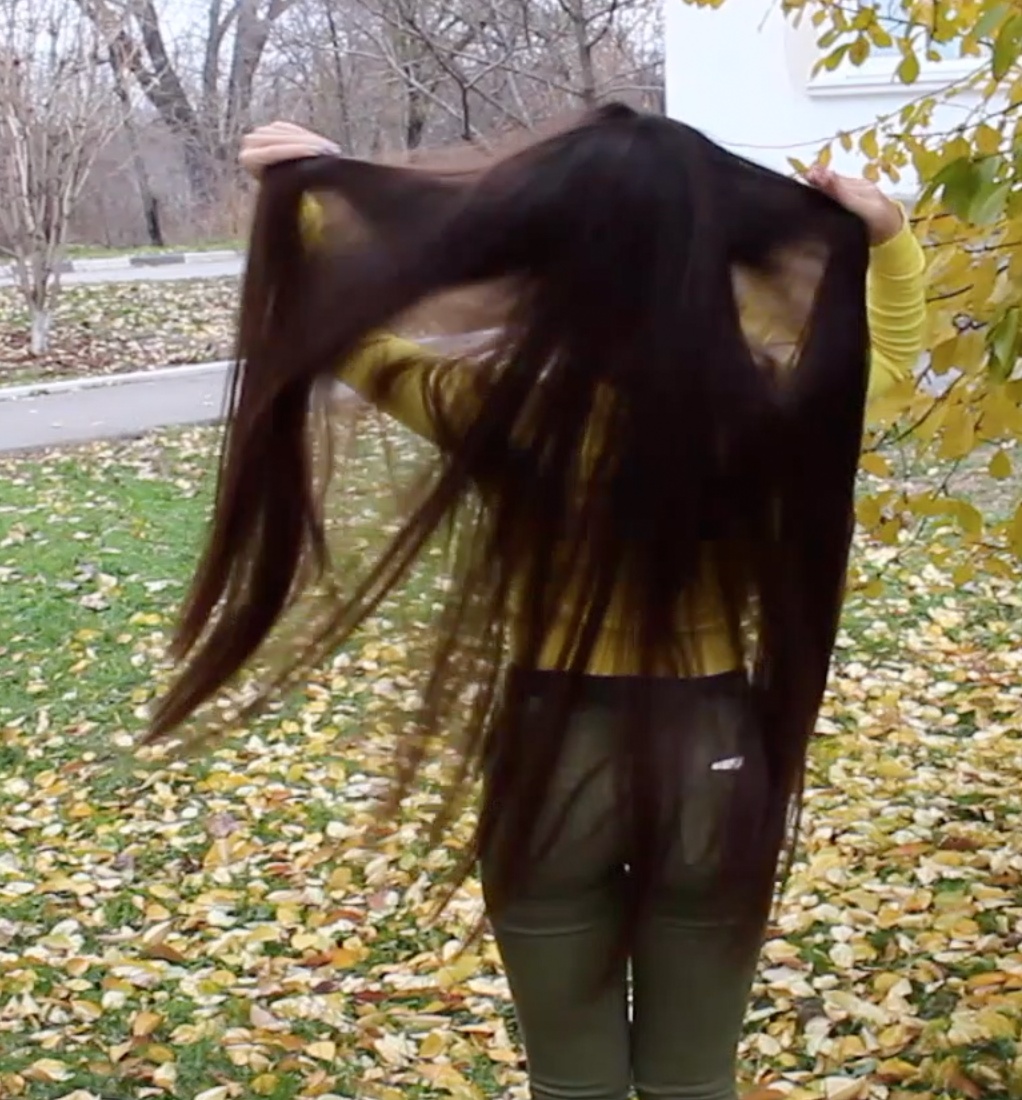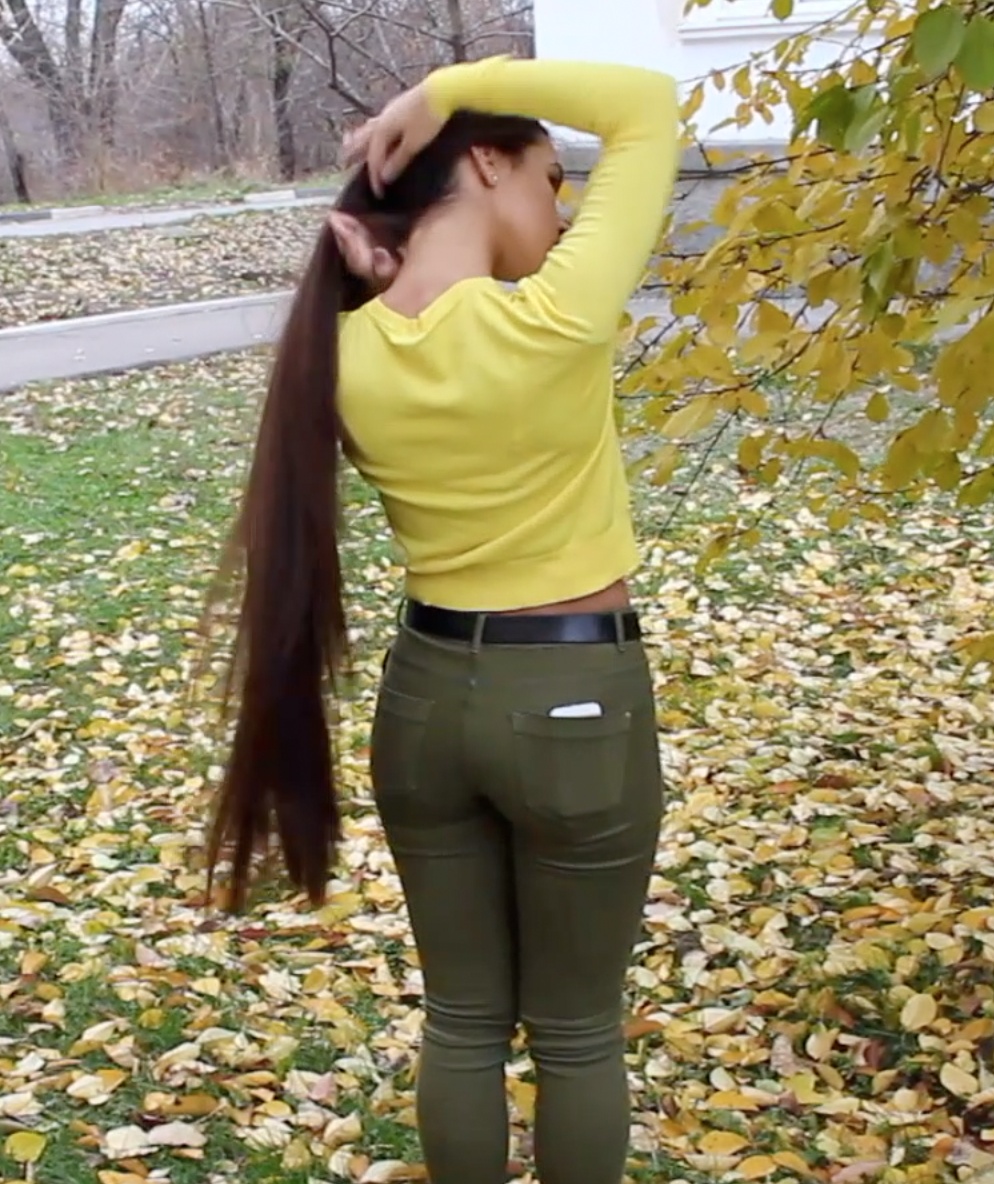 VIDEO - Autumn hair
Preview: 
https://www.youtube.com/watch?v=xGbIkVJkQDM
Diana´s hair is silkier than silk and has a great length (thigh length) and is very healthy. It is brown, which really fits her so well, and she is very proud of her hair, which she has every reason to be!This is a autumn video, where she is outside, playing with her hair and showing it to you while the beautiful leaves are falling.
Her clothes and the background really fits perfectly with her hair because it gives a great contrast, and it´s not very hard to see her hair to put it that way.
If you had seen her in real life, we bet you would turn your head, and maybe also drop your jaw!
She starts off the video by making waves to show how silky it is, doing handhelpd ponytails and playing with it in different ways to both show yout eh texture and length of it. This is followed by some hair swishing/swinging, combing to make it even more silky and running her fingers through it, and tha´s only the start of the video!
In this video, you will see outdoor long hair play and display, running her fingers through her hair, combing, hair swinging and swaying, bun and bundrop, ponytail and much more!
This video is over 10 minutes in length.
If you buy this video within the first 24 hours, you will get a discount of 20%!
Discount code: discount
You'll get a 1.4GB .MP4 file.
More products from RealRapunzels