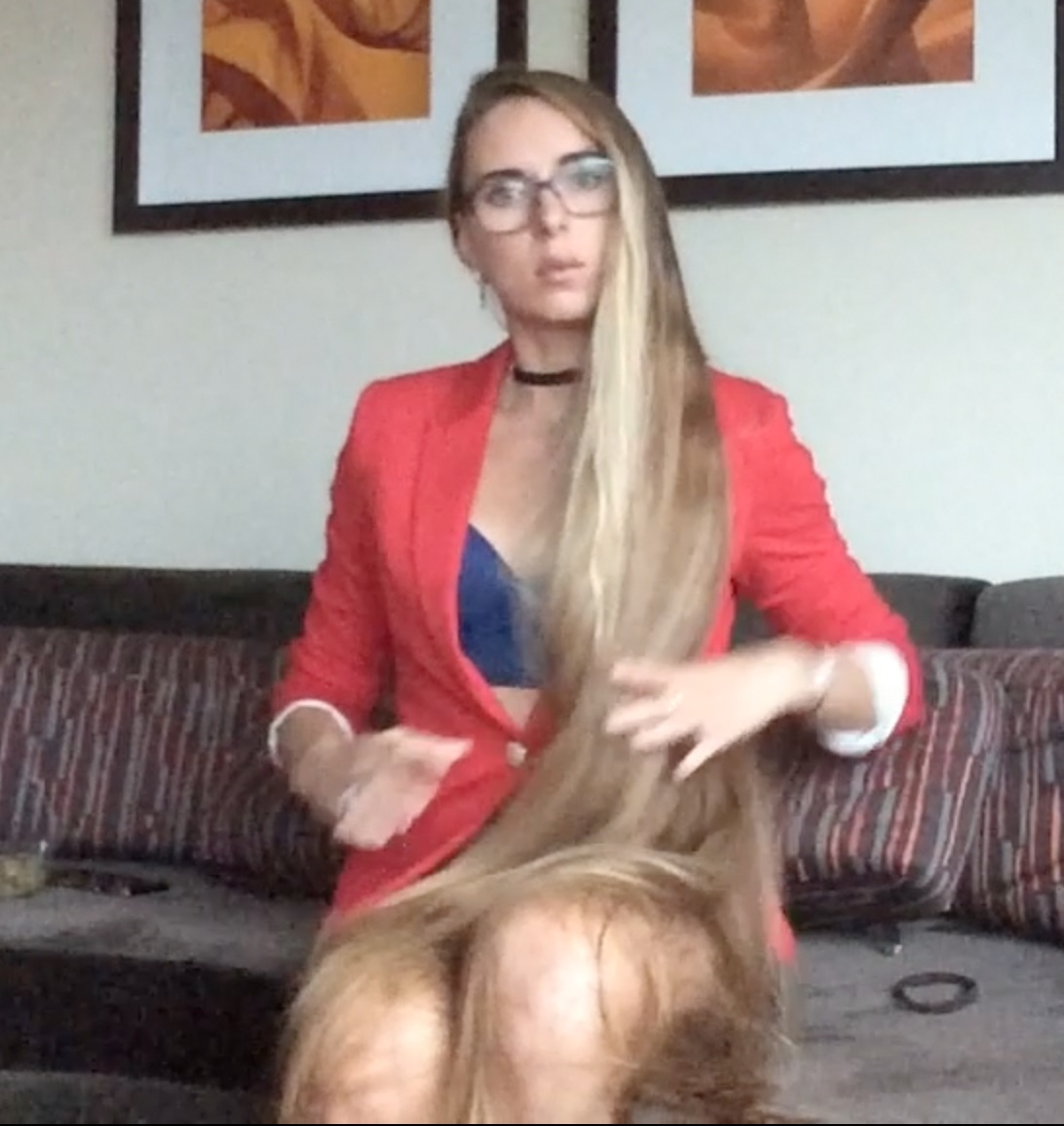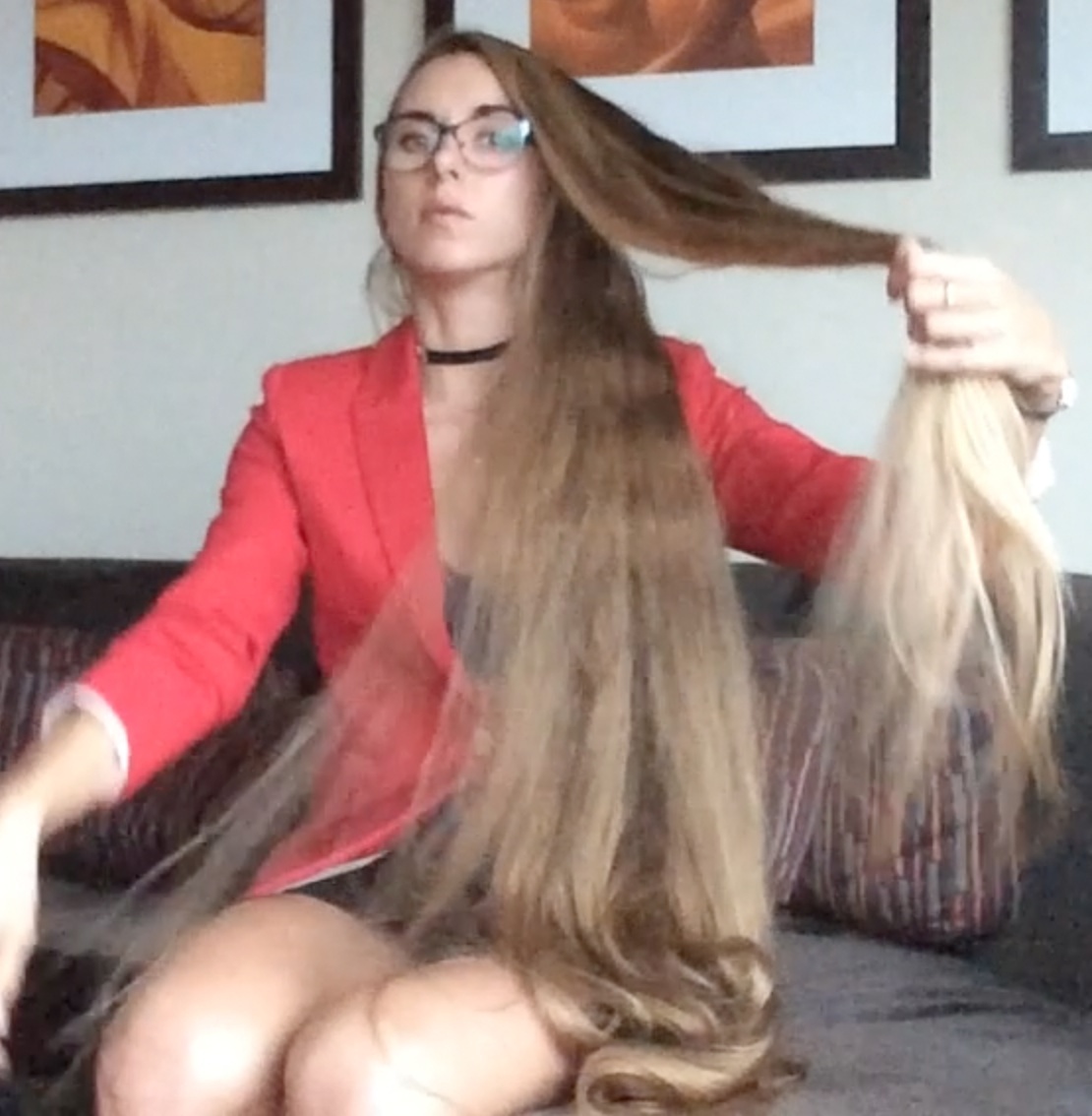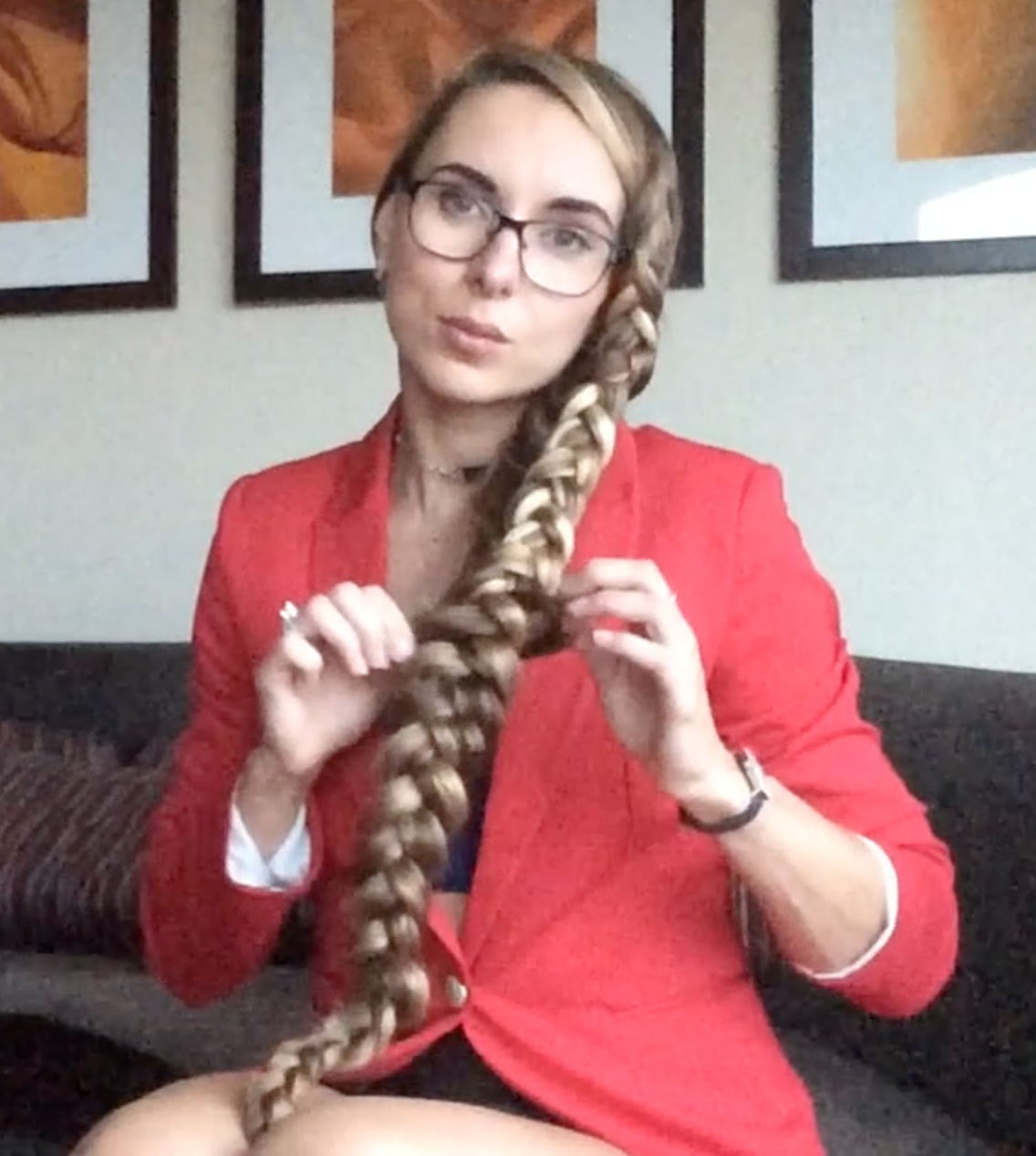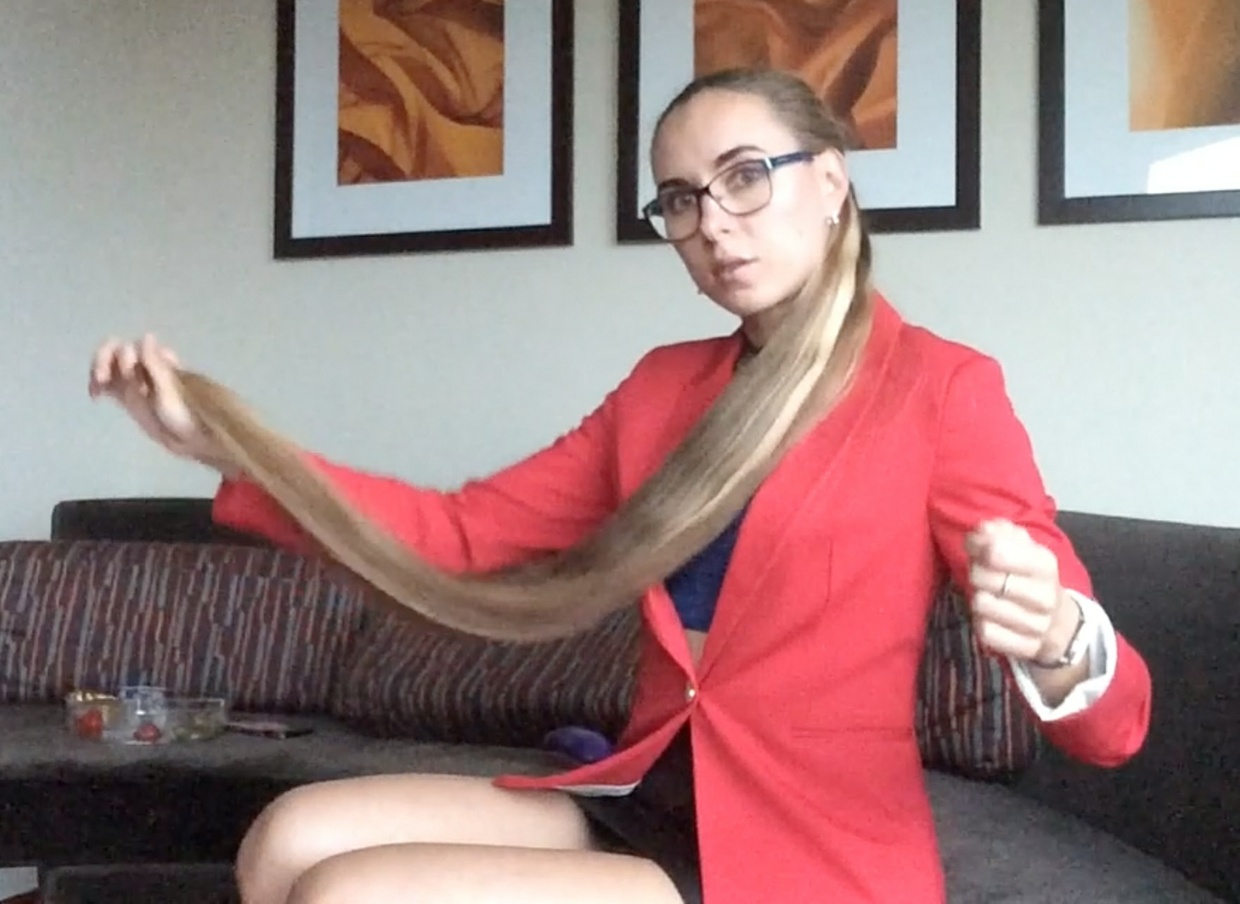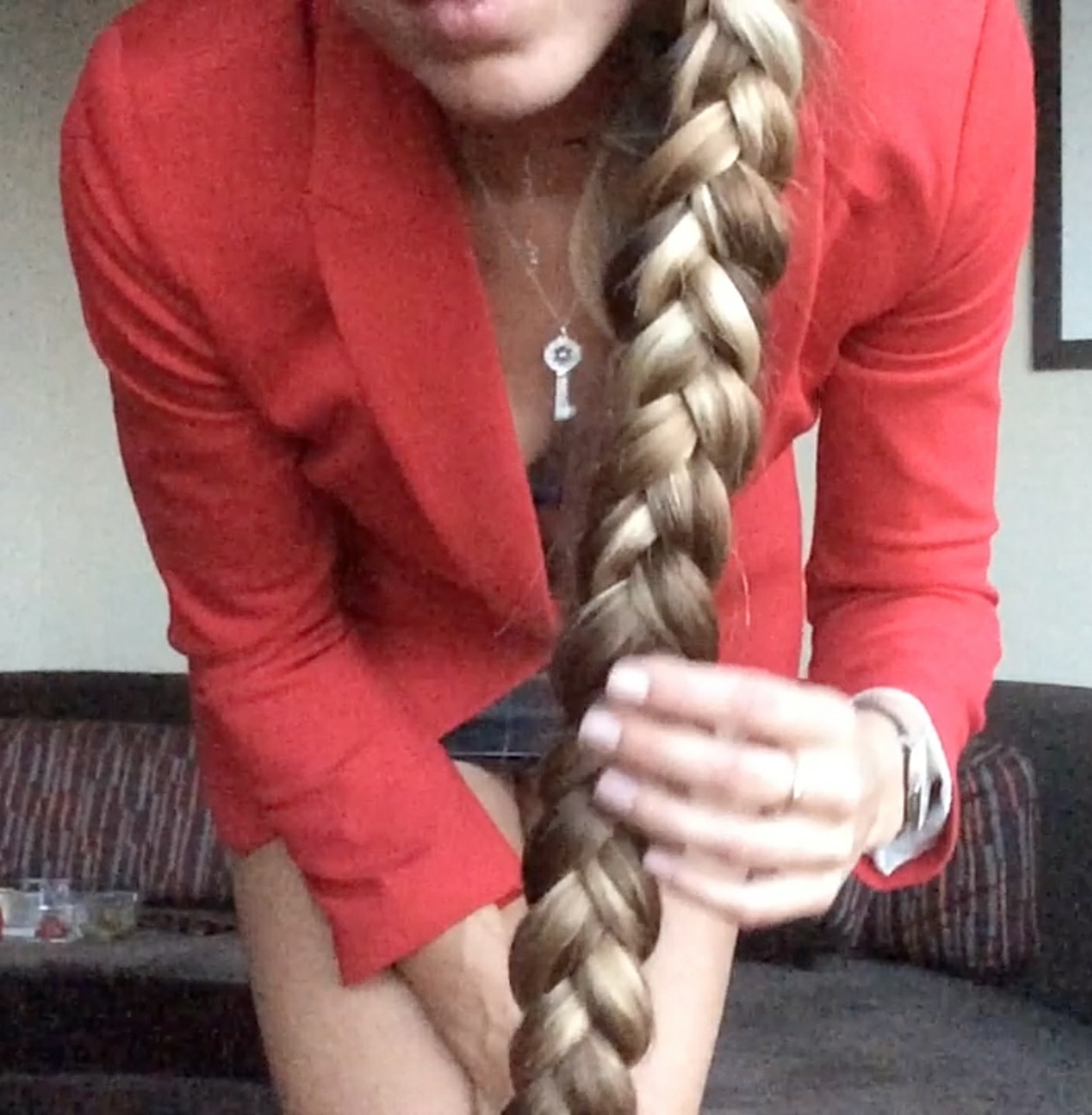 VIDEO - Kateryna´s red blazer
Preview: 
https://www.youtube.com/watch?v=ydiH86ShZ5o
One of our best, most beautiful, most popular models is doing a fantastic job in this video!
She is a goddess at long hair play, long hair shows and being a model.
Kateryna has knee length blonde hair, and a very beautiful, natural face and body.
Her braids are thick, buns are big her hair when it´s loose is just completely dreamhair that every girl and women dream about.
She is a businesswoman, and in this video, she is sitting in a coach in her living room, wearing a beautiful red blazer which really fits her.
She starts off by brushing her ponytail, followed by taking the ponytail out, brushing her hair some more, to make it silky smooth and shiny, and then she covers herself a little with her hair, lifts it and makes waves with to feel and show it´s silkyness and shinyness, which is outstanding.
You can clearly see that her hair is in a perfect, healthy condition, and she loves her hair, and who wouldn´t?
She takes a part of her hair and creates a long sidebraid, which is really beautiful, and she is showing off this braid in the last part of the video.
If you love Kateryna, or love beautiful long hair at all, this video is a must have!
This video is over 10 minutes in length.
If you buy this video within the first 24 hours, you will get a discount of 20%!
Discount code: discount
You'll get a 932.1MB .MP4 file.
More products from RealRapunzels