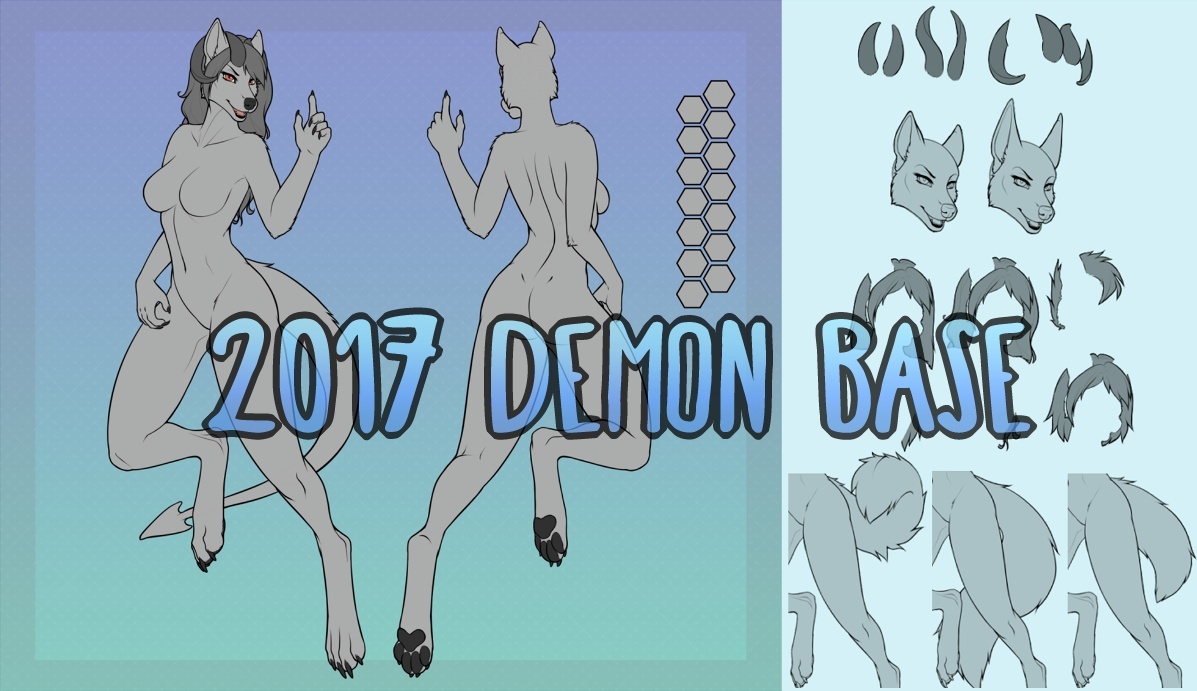 2017 Demon Base
Photoshop / .psd format. All layers clearly grouped and named.

1280 x 1132 pixels

2 ear styles (short & long)
3 horn styles
3 preset background colours
4 hair styles (long, short, spiked, wavy) with bang/fringe layers to fit each horn style
4 tail styles (curly, long, forked, regular)
Togglable nipple layer



Some layers combinations may need adjustments to prevent clipping but everything is laid out clearly and easy to edit!

Pay what you want, minimum $9.
You'll get a 10.8MB .PSD file.
More products from Wyla