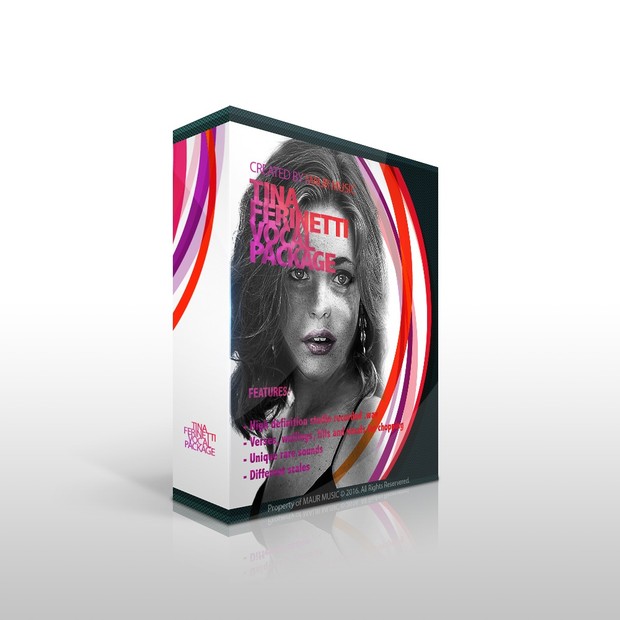 Tina Ferinetti Vocal Package
LIMITED OFFER: $8 !!!
The Tina Ferinetti Vocal Pack includes 45+ .wav files for producers to use in their songs.
The audio files come with no effects added, recorded with professional equipment with a metronome at 128 BPM.



Great for vocal chops, background female vocals, or even lead vocals. Ooohs, aaaahs, Babyyyy, and yeeeeaaahs. And a few bars of singing with lyrics as well.

Please add "Featuring Tina Ferinetti" in the title, so we can find it and listen to it :)

All is sorted into different keys; C, D, G# Major and G# Minor.
16 bit, 44,100Hz

These rare vocals are nowhere to be found elsewere, so you are guaranteed some unique vocals!!

Thank you very much for checking us out! Stay tuned for more.
You'll get 1 file (21.8MB)
More products from MaurVocals