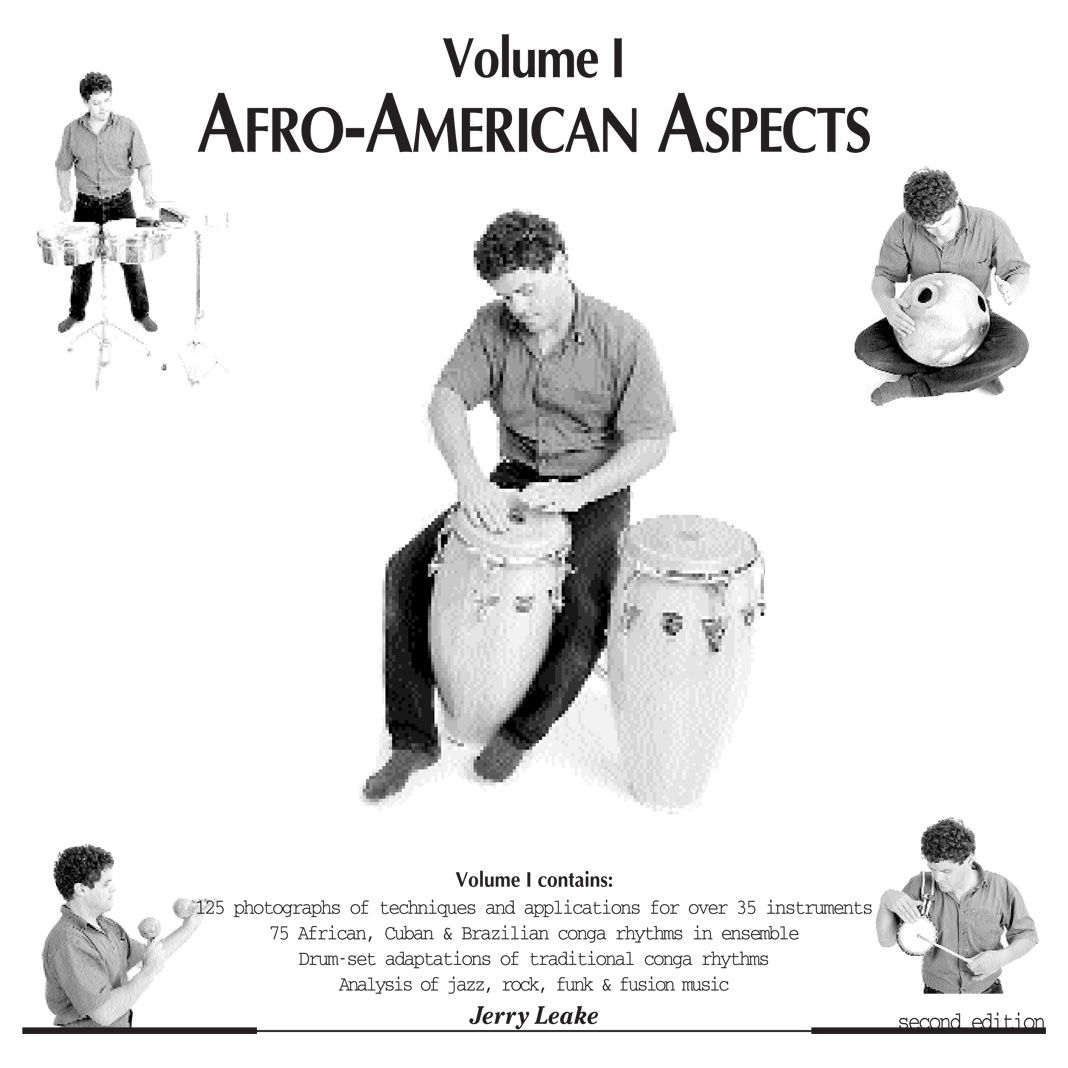 Volume I: Afro-American Aspects
Completely revised and rewritten, this second edition of Volume I offers numerous sophisticated rhythmic examples for percussionist and drummer alike. The first 100 pages introduces over 30 ethnic and contemporary instruments, over 100 detailed photographs of conga technique, with many rhythmic examples and ideas for application. Also presented are over 56 traditional African and Latin American ensemble conga rhythms with dozens of adaptations to drum set. This section of Volume I exposes the drummer/percussionist to many important music traditions while offering insight into contemporary applications. The last 70 pages of Volume I examine the drum set within several western idioms which directly or indirectly evolved with ethnic influences. Beginning first with a study on rudiments, this second part of volume one then examines jazz, rock, jazz-rock fusion, and funk music with dozens of applicable drum set examples. This volume provides an important link between the drummer and percussionist.
You'll get a 58.8MB .PDF file.