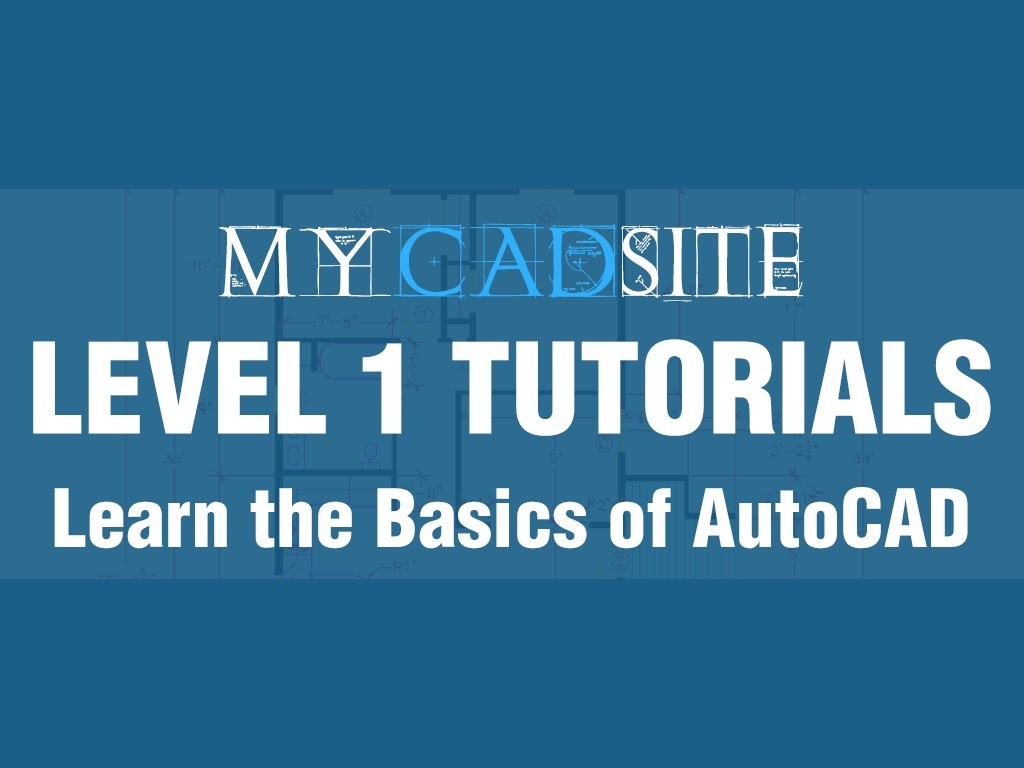 AutoCAD Tutorials from myCADsite.com - LEVEL 1 ONLY - 13 Tutorials, 30 Videos
Download the LEVEL 1 tutorials and videos from
myCADsite.com
. 
This is a great set of tutorials that will teach you the basics of AutoCAD in a progressive, organized method.  These tutorials are recommended for new users of AutoCAD, or users who would like to review and update their skills.
Each tutorial includes a lesson, video and quiz.  A quiz for the entire level is included for review (as well as the other 3 levels).
Tutorials List:
LESSON 1-1
X-Y CO-ORDINATE SYSTEM, INPUTTING POINTS, THE AUTOCAD SCREEN, BASIC AUTOCAD TERMINOLOGY
LESSON 1-2
ASSIGNMENT 1 INTRO TO DRAWING / MODIFYING COMMANDS
LESSON 1-3
MORE MODIFYING COMMANDS / OBJECT SNAPS (TRIM EXTEND OFFSET)
LESSON 1-4
ASSIGNMENT 3 ACCURATE INPUT
LESSON 1-5
SELECTION SETS
LESSON 1-6
ASSIGNMENT 4 MODIFYING COMMANDS (MOVE COPY STRETCH MIRROR)
LESSON 1-7
ASSIGNMENT 5 MODIFYING COMMANDS (ROTATE FILLET CHAMFER ARRAY)
LESSON 1-8
ASSIGNMENT 6 (LAYERS DIMENSIONS TEXT SCALE)
LESSON 1-9
DIRECT DISTANCE ENTRY AND OBJECT TRACKING
LESSON 1-10
CHANGING THE PROPERTIES OF OBJECTS
LESSON 1-11
ZOOMING AND PANNING AROUND A DRAWING
LESSON 1-12
ORTHOGRAPHIC PROJECTION
LESSON 1-13
SECTION VIEWS
You'll get a 179.4MB .ZIP file.