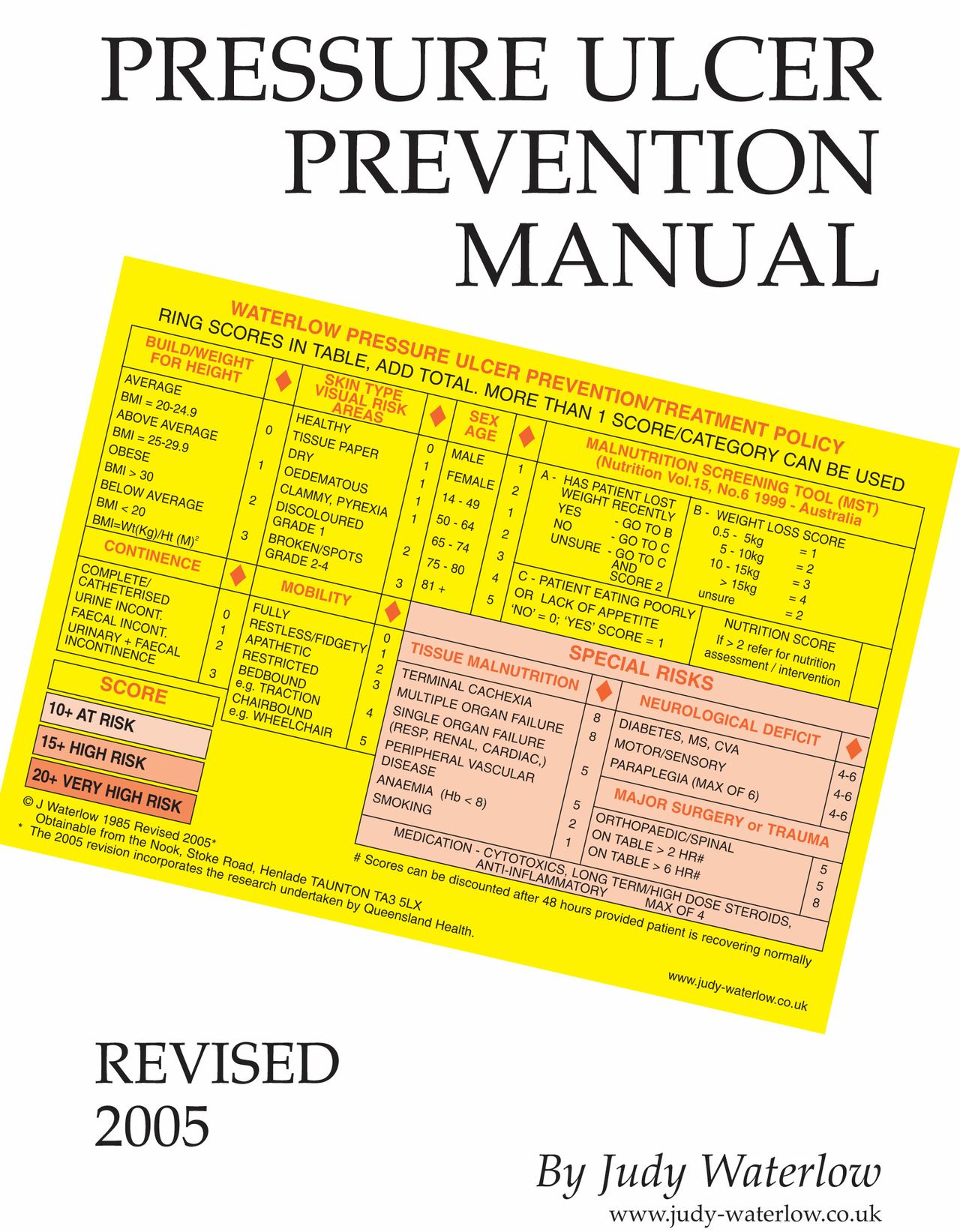 Waterlow Manual
The Waterlow Pressure Ulcer Prevention Manual
(Revised 2005)

The Waterlow Manual is a comprehensive guide providing detailed backround infomation on the Waterlow scale and how to use it effectively. It provides an overview of the management activities associated with the introduction of a Pressure Ulcer Prevention Policy.


Particular attention is given to the assessment of risk, and an explanation of the reasoning behind the choice of parameters used in the Pressure Ulcer Risk Assessment system which forms the heart of the Waterlow Pressure Ulcer Prevention/Treatment Policy tool.

You'll get a 2.3MB .PDF file.